Hi all,
My 1/24 Beemax Toyota Celica Twin Cam Turbo (TA64) - 1984 Portugal Rally version is finished.
This are some of the paints and extras used on this model:
Primer:
Tamiya Fine Surface Primer Grey & White.
Spray paints:
Tamiya TS26 Pure White, TS29 Semi-Gloss Black, TS83 Metalic Silver, TS6 Matt Black, TS88 Titanium Silver.
Clear Coat:
Mr. Top Coat Gloss B501
Polish:
Tamiya Polish Compound (Fine & Finish)
For detail painting i´ve used some Tamiya & Vallejo acrylics and also Humbrol & Testors Model Master enamels.
Detail sets:
Beemax E24011 Toyota Celica TA64 Portugal Detail Up Parts
Aber 24006 Hood Pins
Top Studio TD23195 Resin Hose Joints
Top Studio TD23206 0,8 mm Braided Line (black)
Top Studio TD230203 1 mm Braided Line (silver)
Top Studio Td23018 Rivets 0,5 mm
Top Studio Td23086 Rivets 0,6 mm
Decalcas DCL-MSK009 1/24 Window Frame Masks for Toyota Celica Twin-Cam Turbo.
Now, the pics: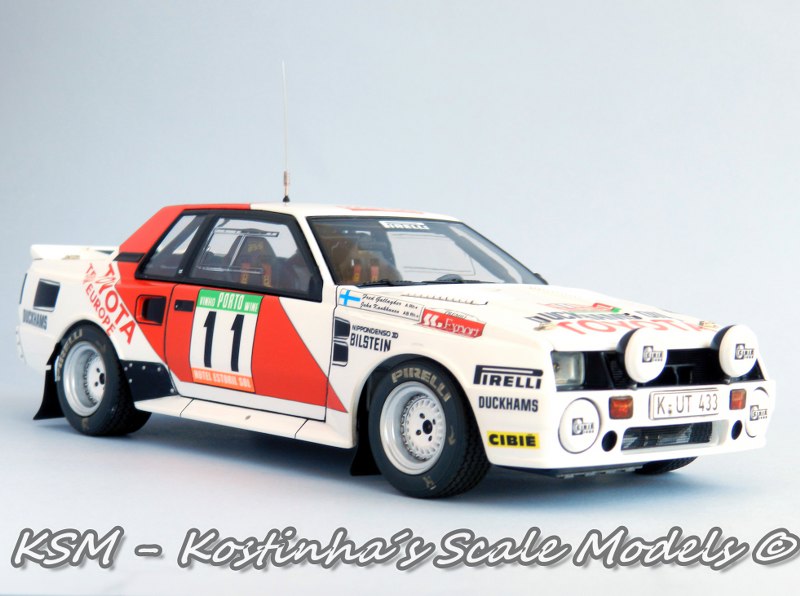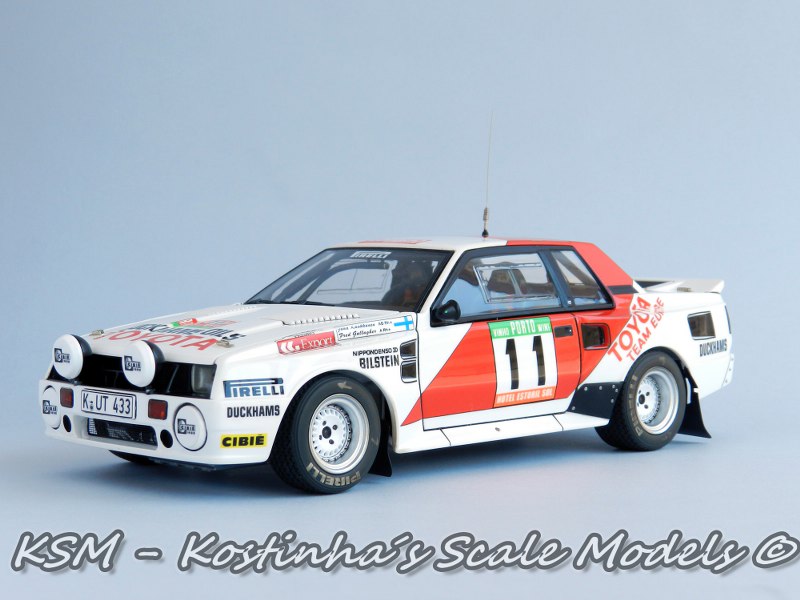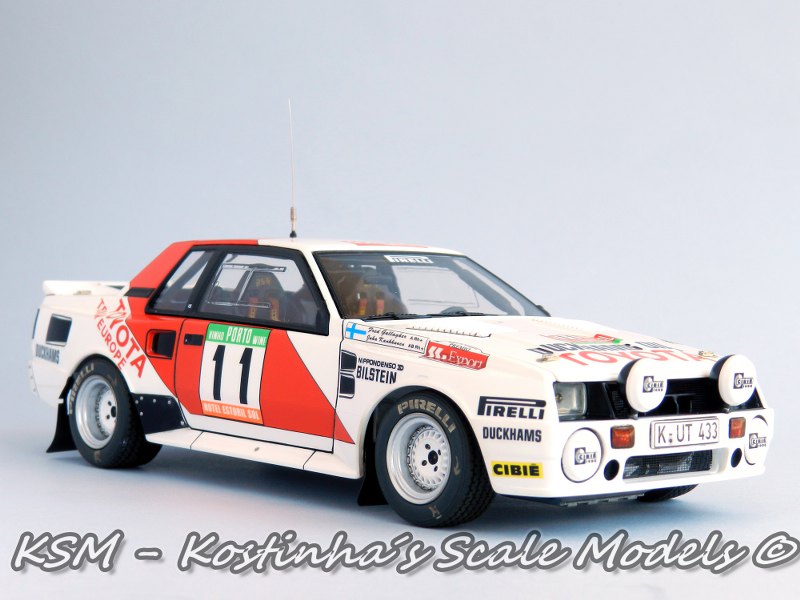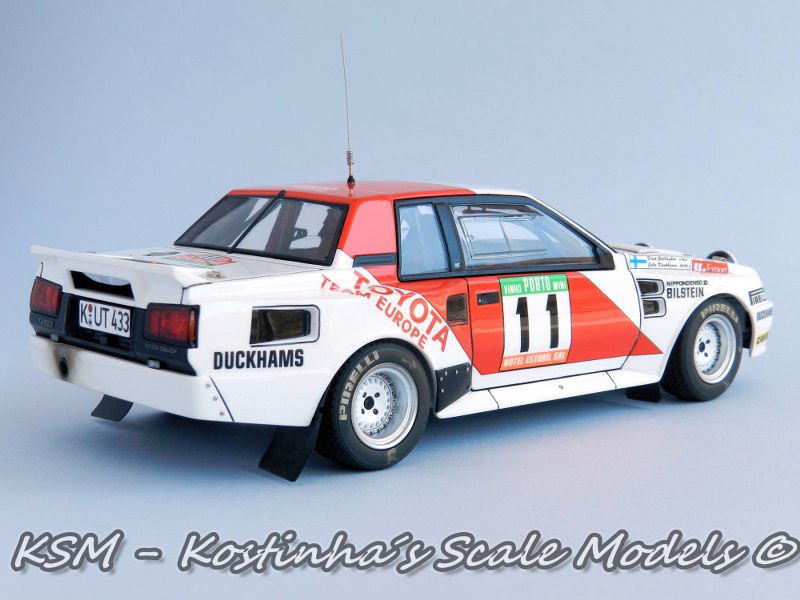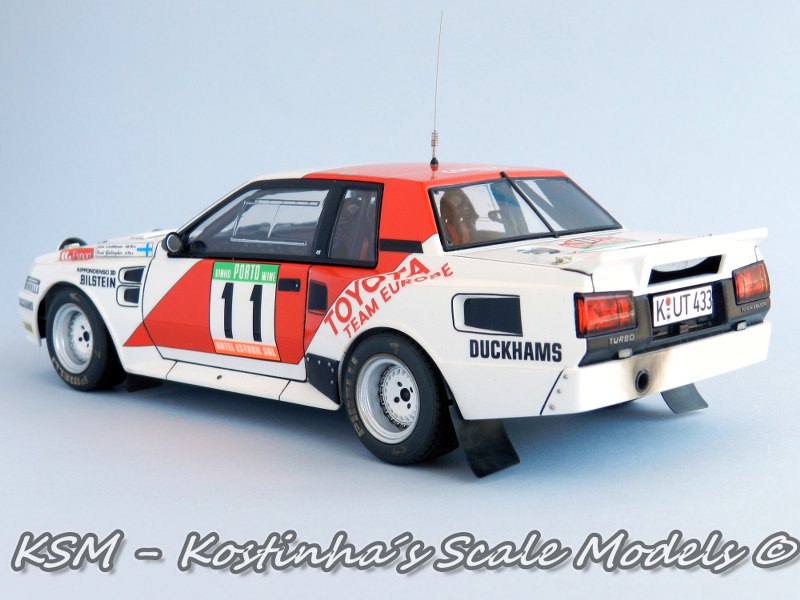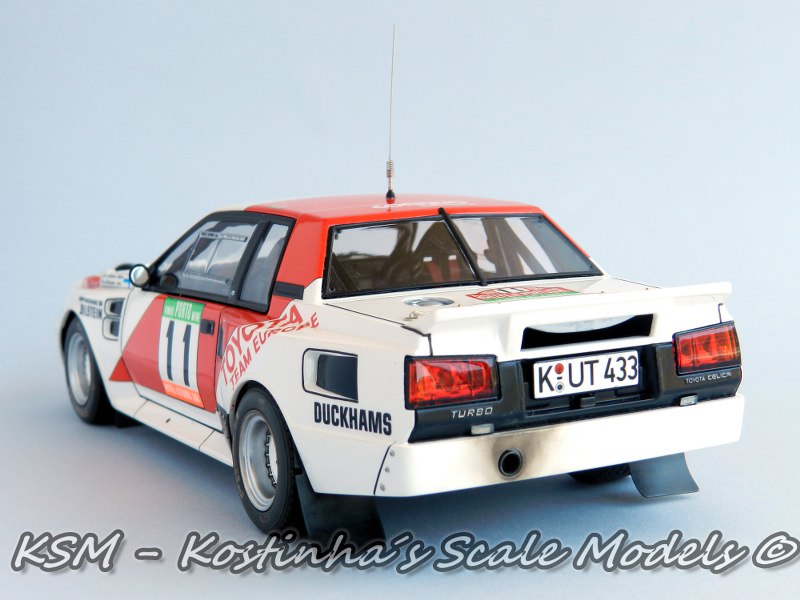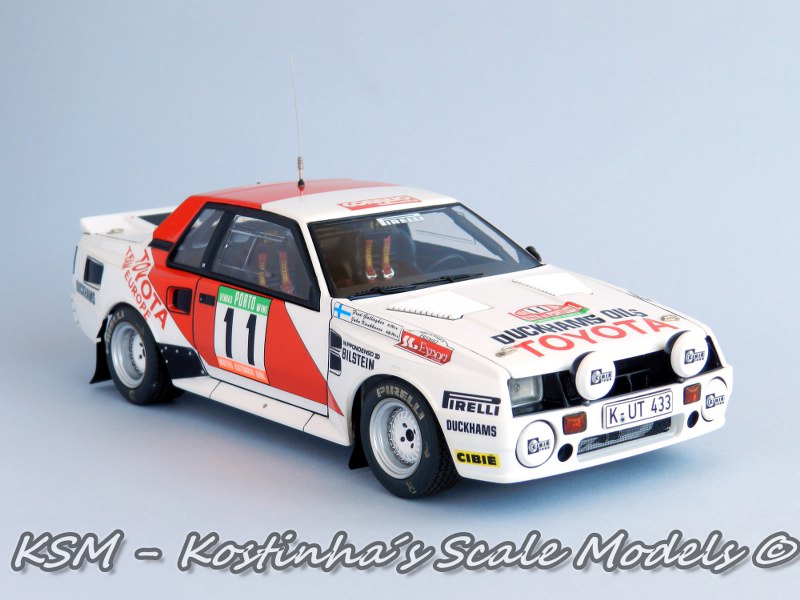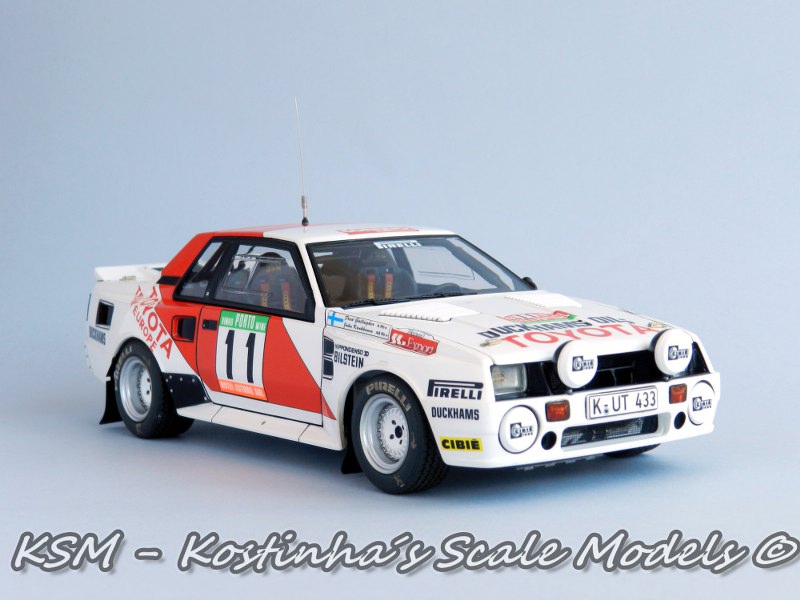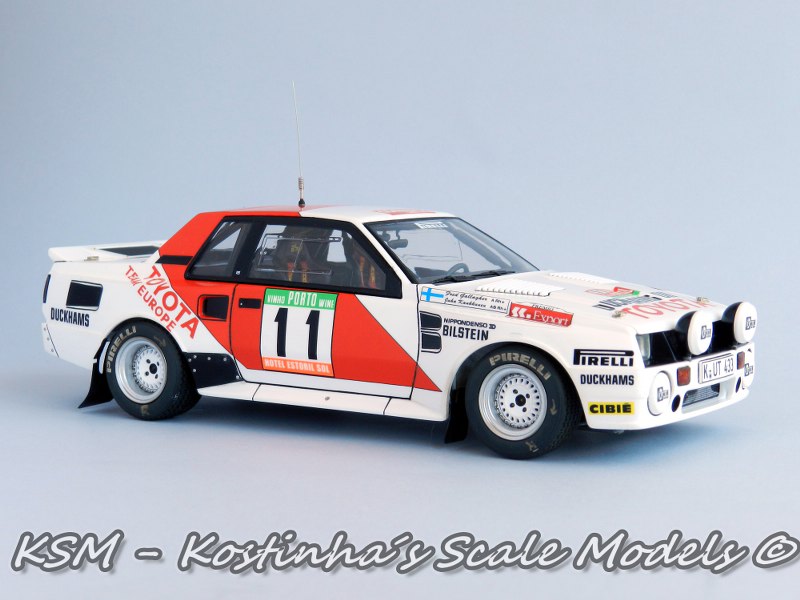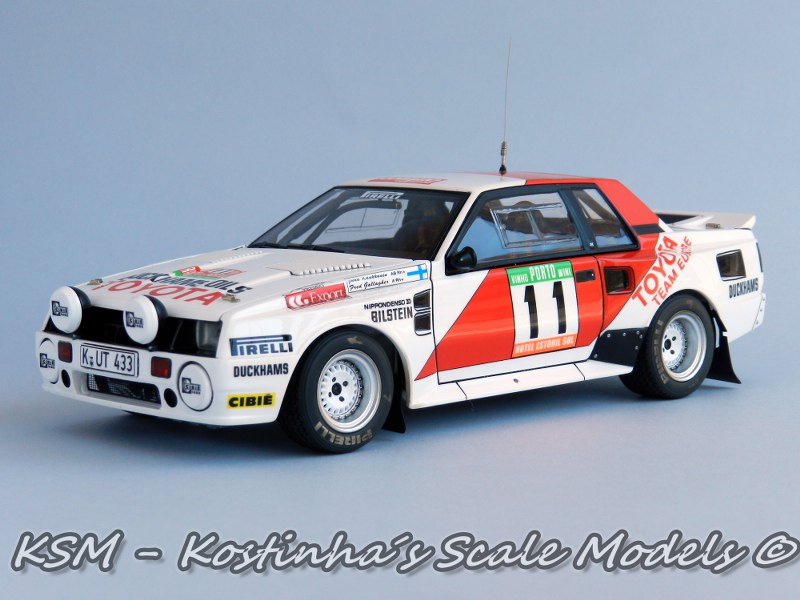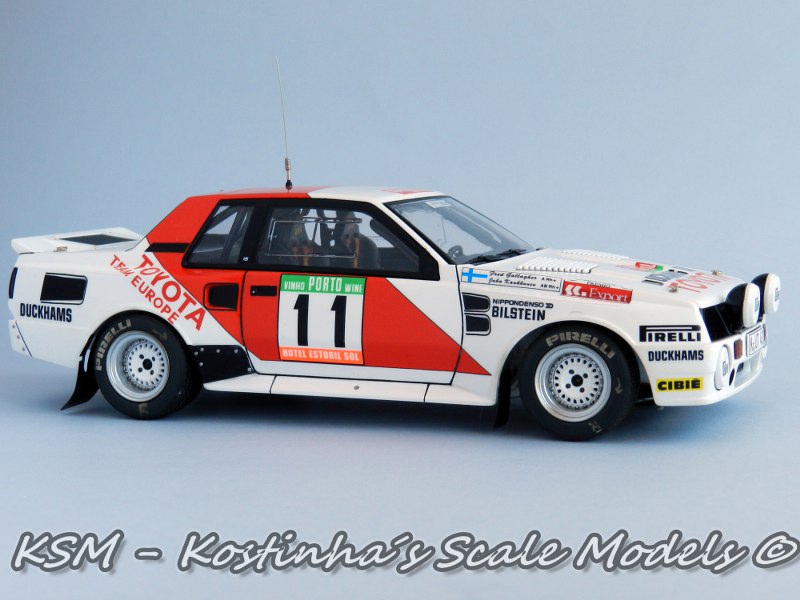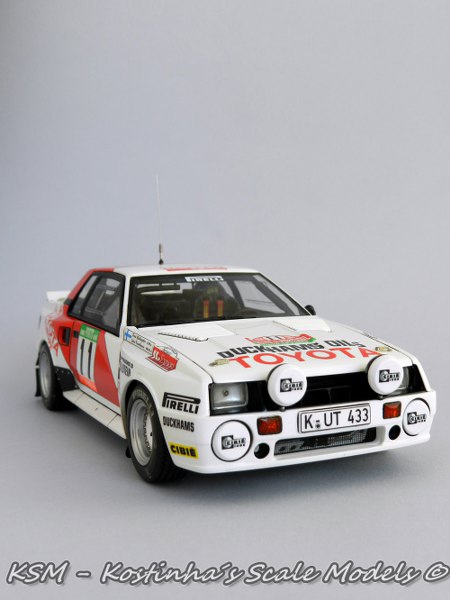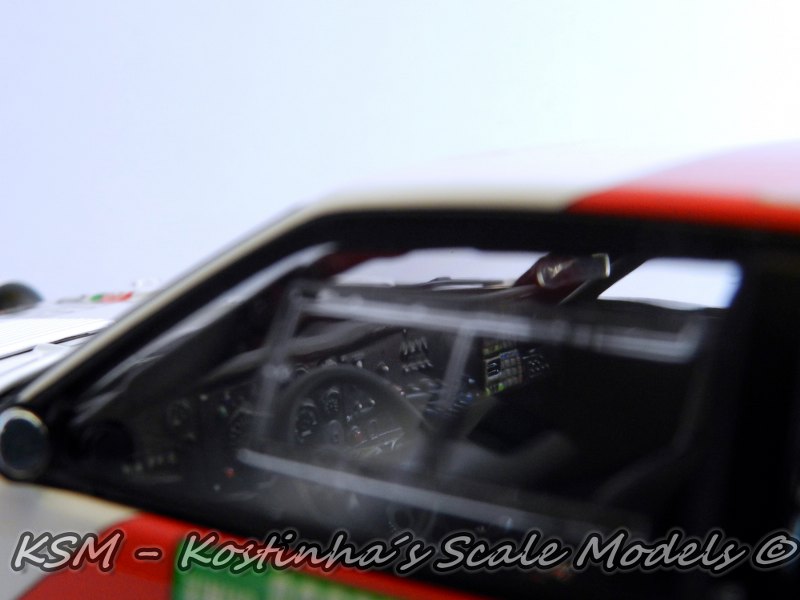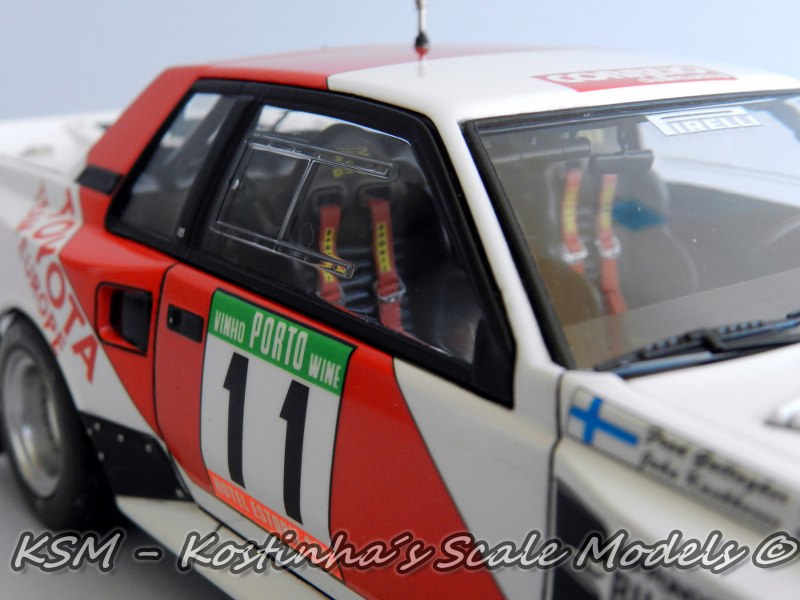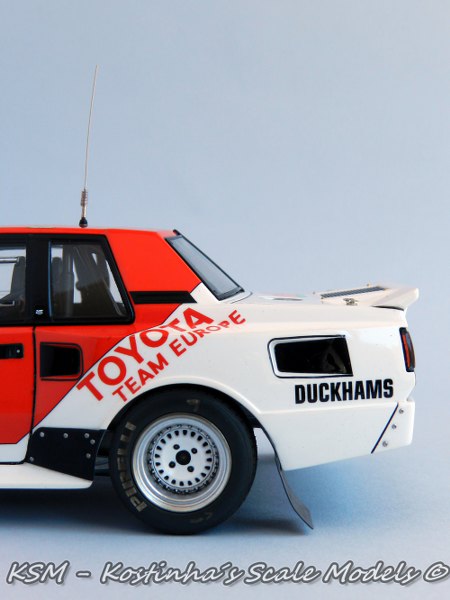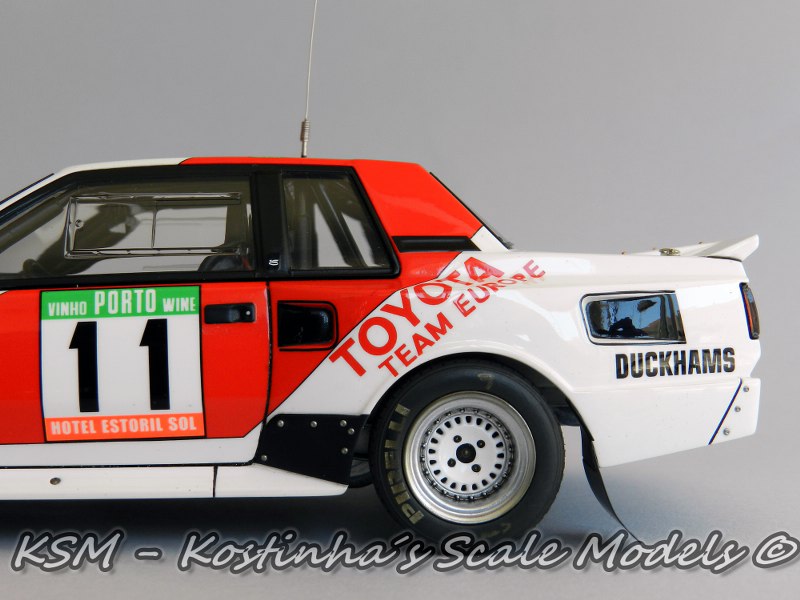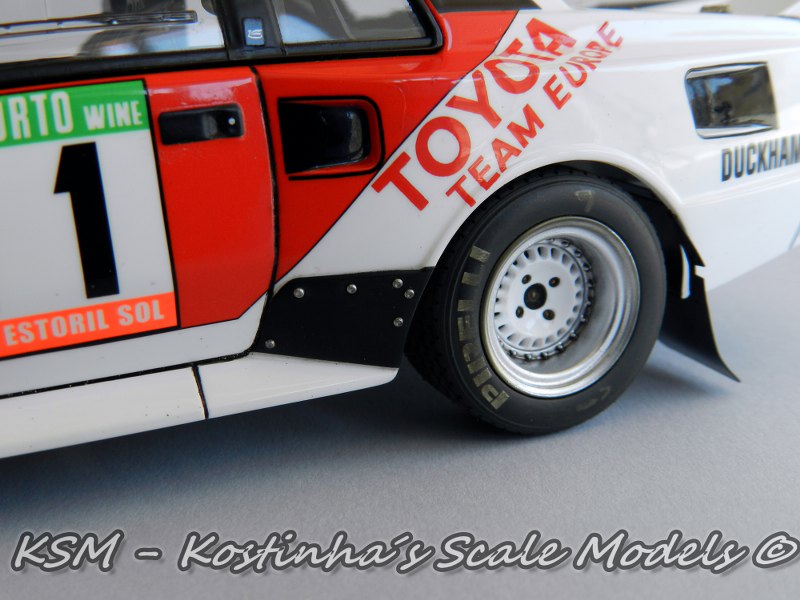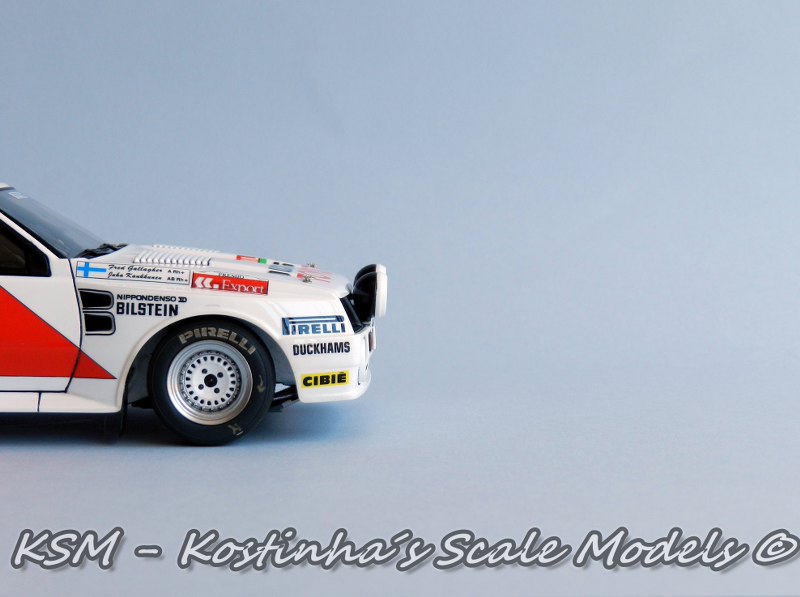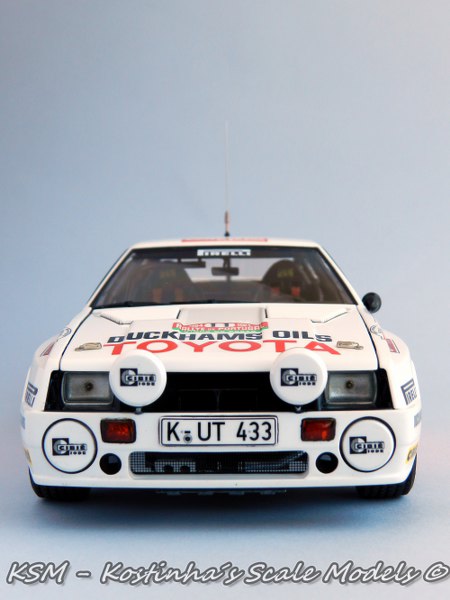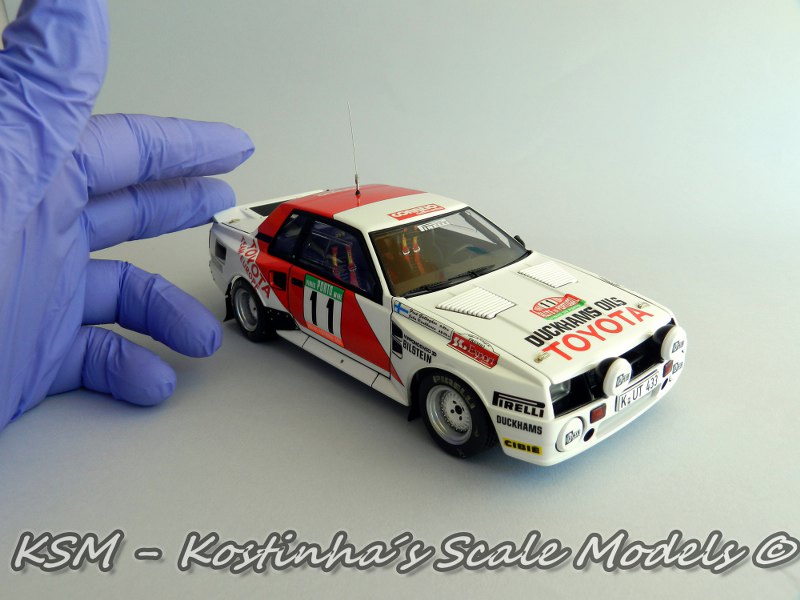 I hope you like it.
Best regards from Portugal.
Kostinha