View topic - Tamiya Porsche 962C Shell/Dunlop and 956 "SWAP SHOP" WIP 10
Always love seeing your work, so phenomenal!!!
Looking forward to seeing more.
Cheers,
Chris
FOTA Chairman

Posts: 3162
Joined: Sat May 14, 2005 8:50 am
Location: Michigan, USA
Favorite F1 Team: Forza Ferrari!
---
956 engine update.
Turbocharger installed and piping.
Next work, gearbox and rear suspension.
Thank you.
1/24 Porsche 956 upgrade parts now on sale -
https://claymodels.tokyo
F1 Test Driver

Posts: 272
Joined: Fri Sep 07, 2012 1:40 am
Location: Tokyo Japan
Favorite F1 Team: Ferrari
Facebook: Susumu.Abe.7524
---
Backmarker

Posts: 308
Joined: Mon Dec 11, 2006 12:13 am
Location: Georgetown, TX. Earth. Down the road a piece from COTA
Favorite F1 Team: Benetton, Jordan
---
Your engines looking amazing, keep it coming!
FOTA Chairman

Posts: 2331
Joined: Sun Oct 07, 2012 2:17 pm
Favorite F1 Team: Mclaren, Ferrari, Williams, Lotus
---
Hi Regga,
Impressive as usual!
Pascal
I'd rather be flying!
If only Closed Minds came with Closed Mouth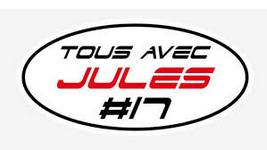 Minor Constructor

Posts: 966
Joined: Wed Apr 18, 2007 12:18 pm
Location: SW of France
Favorite F1 Team: beautiful F1!
---
This engine deserves to be exposed a part!
F2 Champion

Posts: 181
Joined: Thu Jan 02, 2014 1:40 pm
Favorite F1 Team: Ligier
---
Amazing work! Thanks for the inspiration
F2 Champion

Posts: 109
Joined: Fri Feb 22, 2002 10:51 am
Location: Kharkiv, Ukraine
Favorite F1 Team: Lotus, Brabham, Jordan
---
So happy to see an update from you. This is an astonishing build that you are sharing with us. Fantastic!
FOTA Chairman

Posts: 4345
Joined: Sun Jun 24, 2007 11:39 am
Location: Hull, England.
Favorite F1 Team: Williams
Facebook: David Fisher
---
That`s awesome, amazing detail work!
F2 Champion

Posts: 112
Joined: Sat Dec 07, 2019 1:29 pm
---
---
Who is online
Users browsing this forum: No registered users and 1 guest