The Formula 1 Modeling Website
View topic - MFH Porsche 917/30 1:12
Hi,
Stunning build
More please!
Pascal
I'd rather be flying!
If only Closed Minds came with Closed Mouth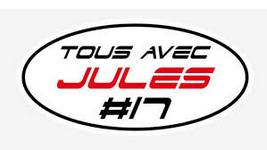 Team Owner

Posts: 882
Joined: Wed Apr 18, 2007 12:18 pm
Location: SW of France
Favorite F1 Team: beautiful F1!
---
Fantastic
Br
Allan
FOTA Chairman

Posts: 3396
Joined: Wed Jul 27, 2005 5:01 am
Location: Copenhagen, Denmark
---
Uli, welcome back, we missed you! Thanks for posting these, for those of us who have both a 917/30 and a 917K on the to be built schedule, your work is inspiring! I am in preliminary planning for a trip to the Porsche Museum in August, I promise to call!
GP 2 Champion

Posts: 79
Joined: Tue Nov 21, 2017 11:57 am
Favorite F1 Team: Ferrarl, Lotus, McLaren
---
thx folks

Bill, that's fantastic news that you plan to come to Germany. It will be a great pleasure for me to meet you in Zuffenhausen (factory tour included) ! Will be also a good opportunity to talk about the 917-023 project
GP2

Posts: 61
Joined: Mon Jul 13, 2015 2:22 pm
Favorite F1 Team: Ferrari
---
On a slightly unrelated sidenote. The Porsche Museum posted pics of a recreated 917 LH 1969, two 917/30s and
a 917K at Goodwood. And from what I read elsewhere the /30 is supposed to be shown at the museum from May
onwards. I would love for them to show the recreated 1969 car as well (and of course have a model of it) and I
would stop by for some reference picture gathering.
On the subject of this model - I think trying to recreate the welds to match the actual car would be madness. I
would just used generic weld lines, but I would lay up some fibreglass to recreate the actual fibreglass parts of
the car more realisticly
. Yes, one can dream ...
Cheers,
Roman
Best of the Rest

Posts: 549
Joined: Sun Jul 20, 2014 7:28 am
Favorite F1 Team: McLaren
---
---
Who is online
Users browsing this forum: No registered users and 16 guests