I have been doing a GB on another forum and thought i would share this one here....the timing is perfect for me with a 6 months build time....yep i am slow. So here is what i have so far.....
So i shall go with the Hasegawa Reynard 89D F3000 car. These Hasegawa kits are great, not just the F3000 cars but the series they produced on the Zakspeed and the Larrousse Lola to name a couple. They are not the scale of choice but for me this is something different and two great names, Eddie Jordan and Jean Alesi and the great Camel colours.
So this is what it looks like, it was a $19 eBay pick up and came with the Camel decals included. Box is showing some age but everything was bagged still and in great condition. I would say i have had this is in my hands for 10 years...so what better time than now to start it.
Well it is off and running..just a slow start but it's a start. I have done the nose cone, you have to love when they think its a great idea to have a seam right down the middle of the most looked at area. I have started to rub it back with the sanding stick and will see if it needs any filling.
The fit of these kits has always been great and touch wood this one is going that way right now..
So Fotki is now back up and running....so some progress has been made. I gave the parts i have sanded etc with a light covering of Tamiya white primer and nice to find a small pot mark on the right hand side pod.
Easy fix with some putty and then ready to go again.
Then i went with the grey primer to make sure I had covered all the sanded areas and that all seams were covered.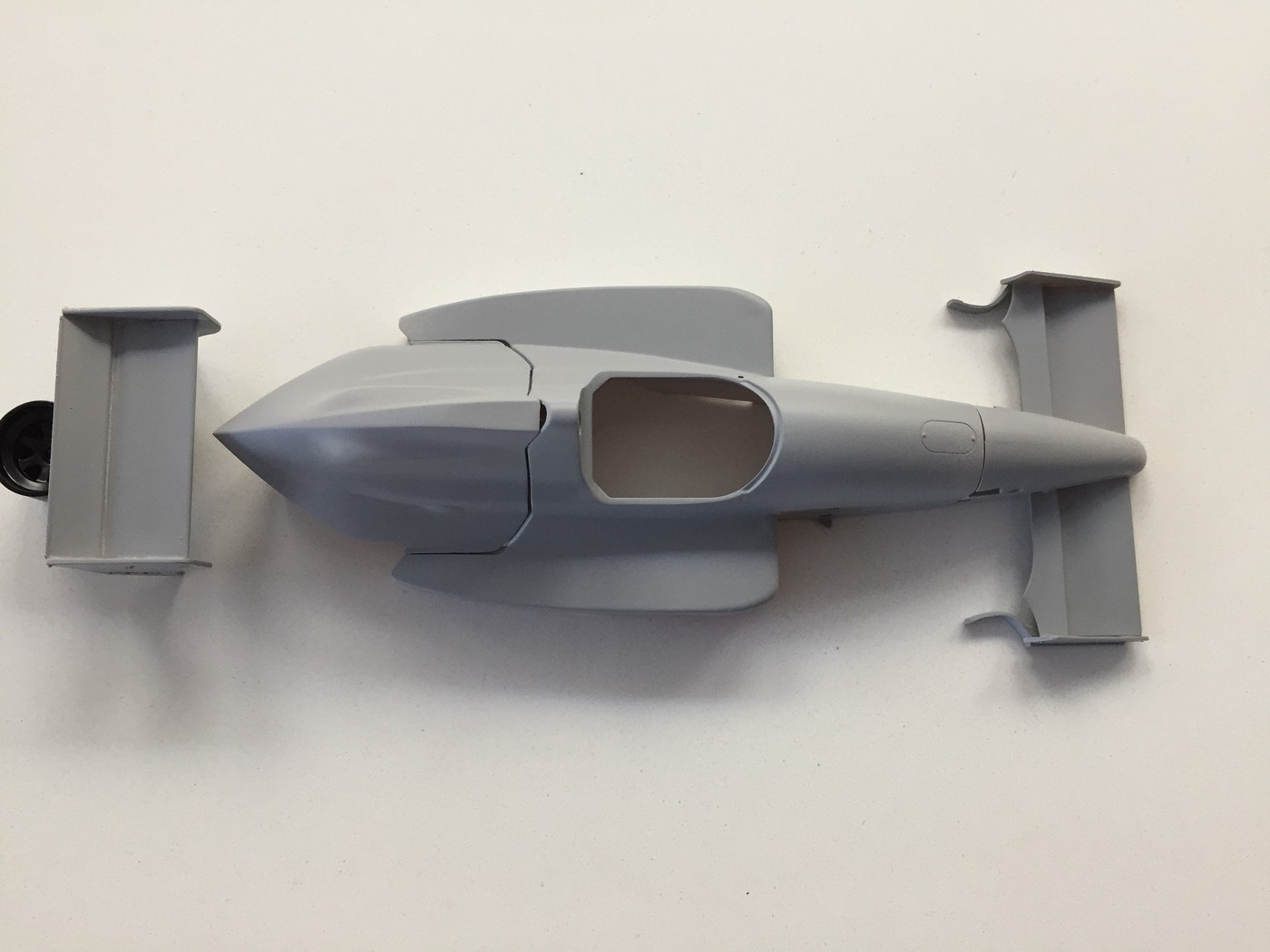 And to rub it in with my Northern friends, it is so hot here in Melbourne i shall have to put some colour on this sucker very soon.. :th: