Hi,
I finally managed to finish the ignition coils system, after a last modification.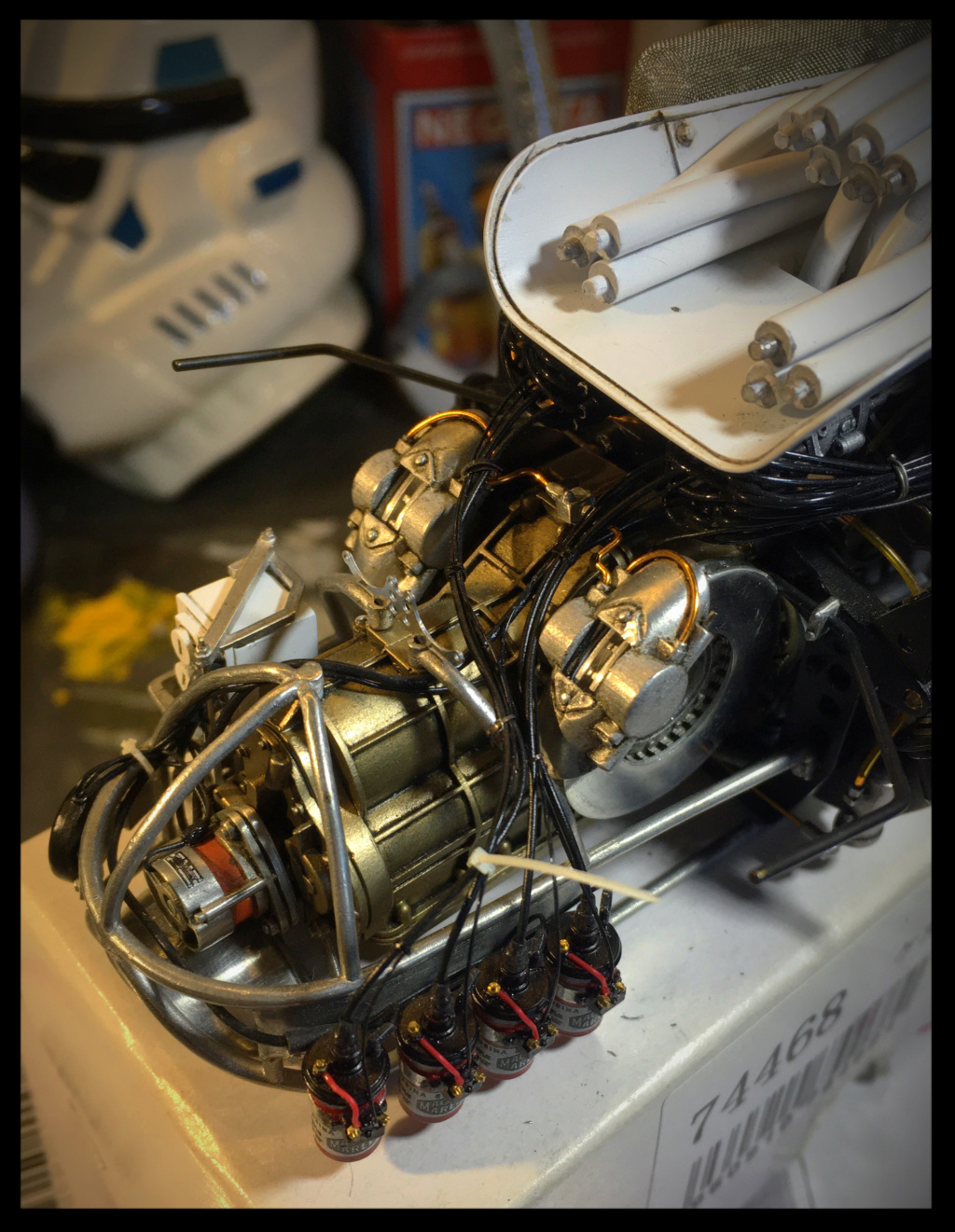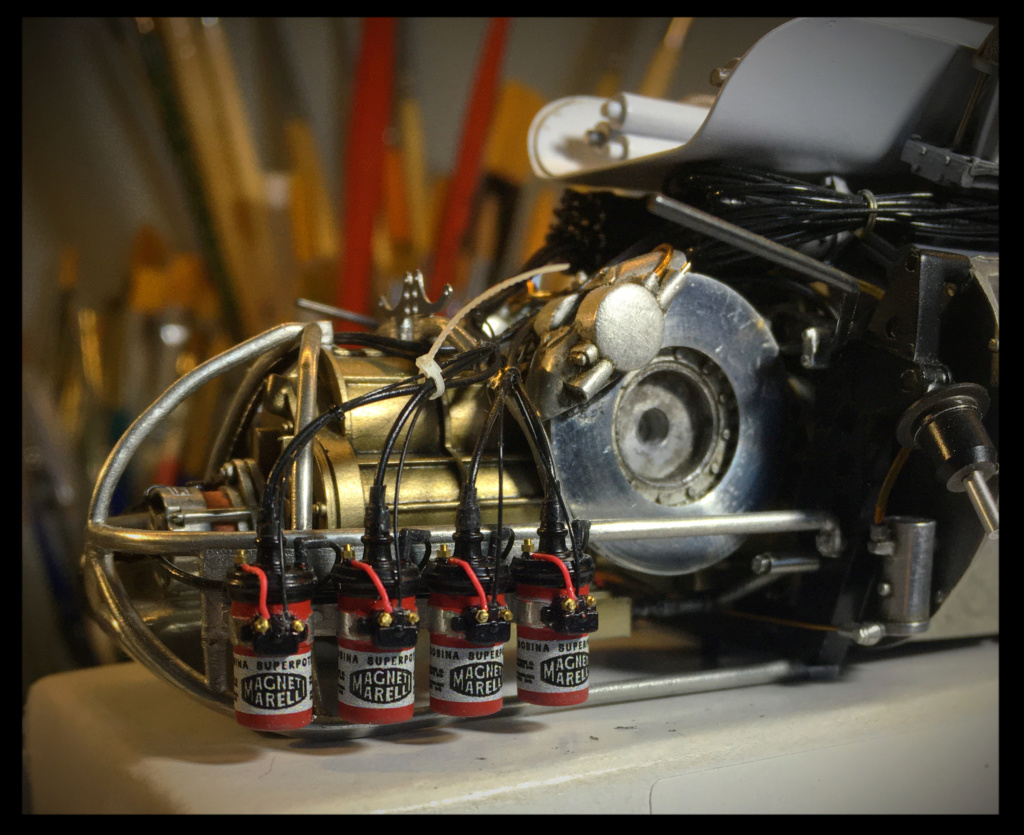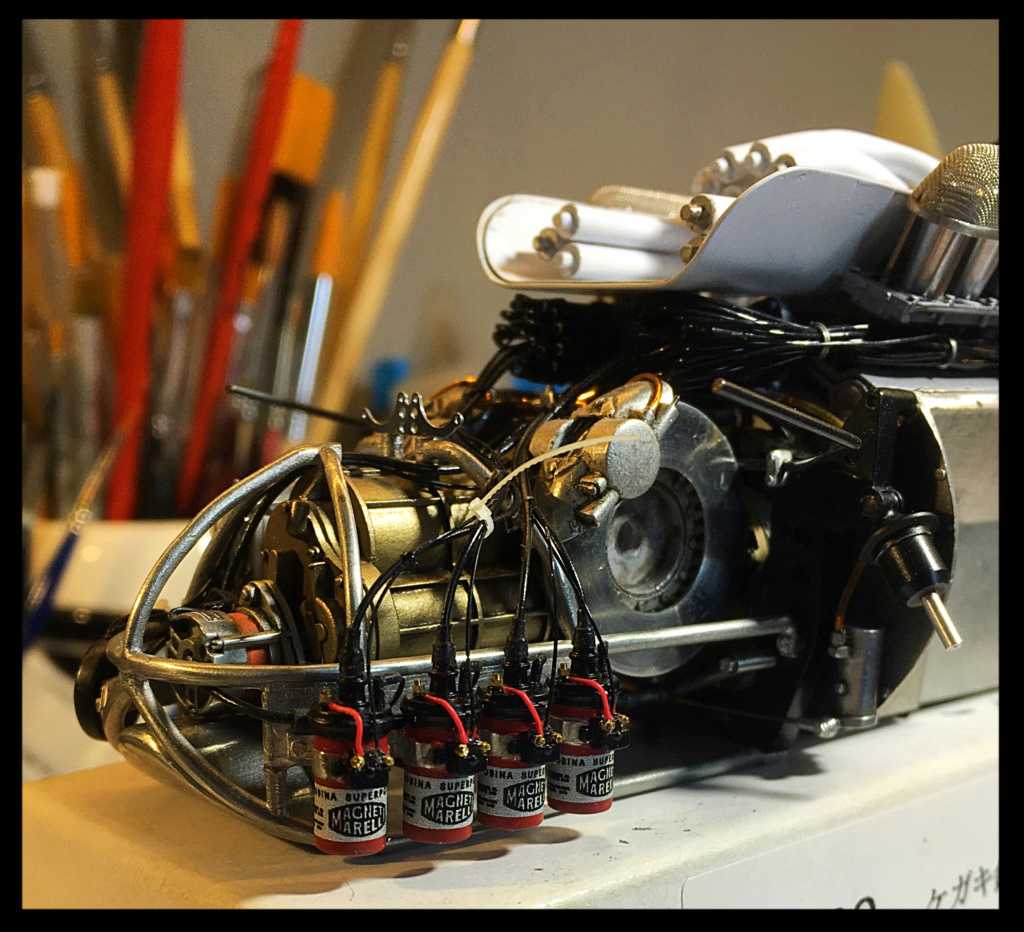 Small brass bridges of 0.5 were installed on each side of the water / oil tank to hold the "bungee cord" in place after having stretched it.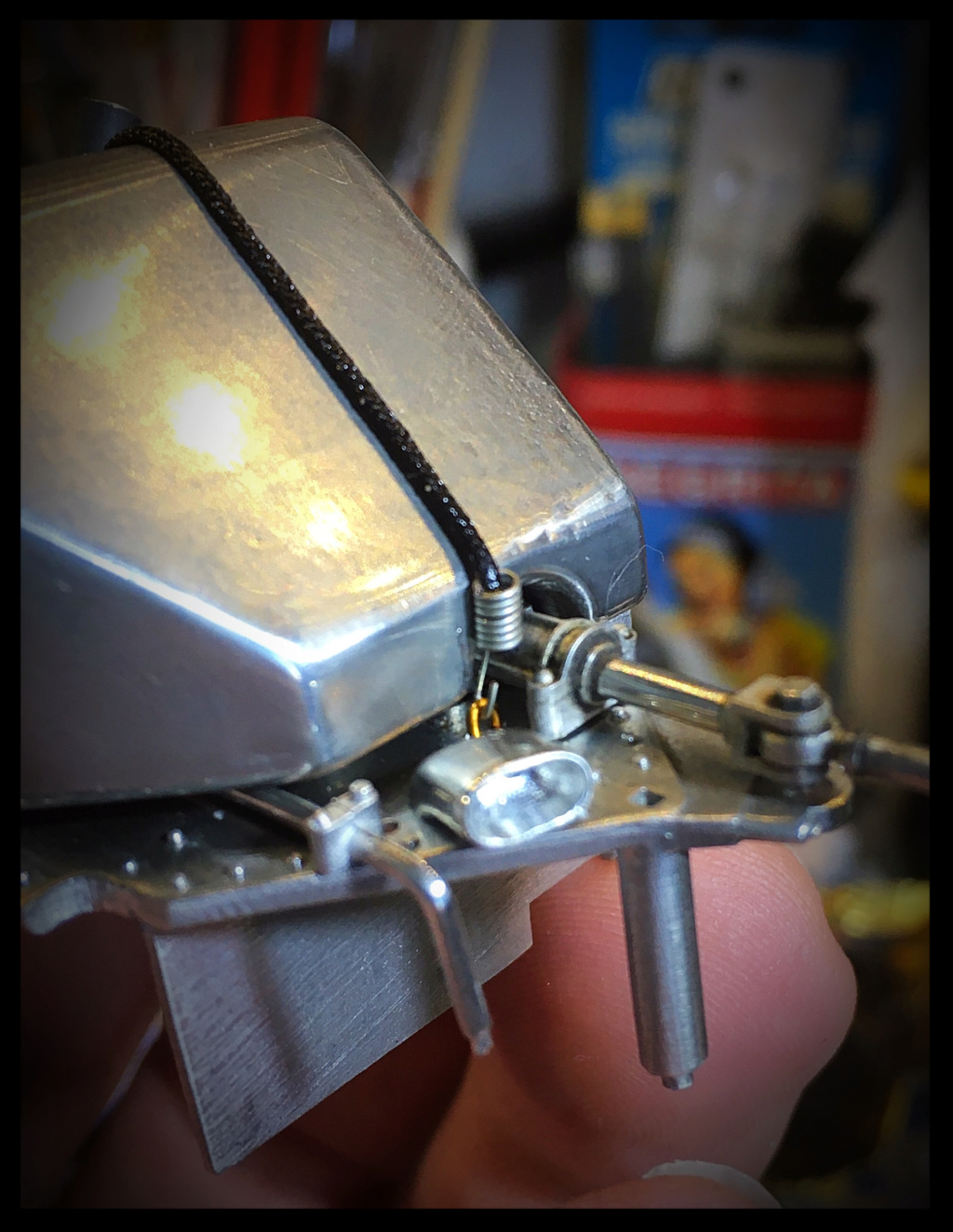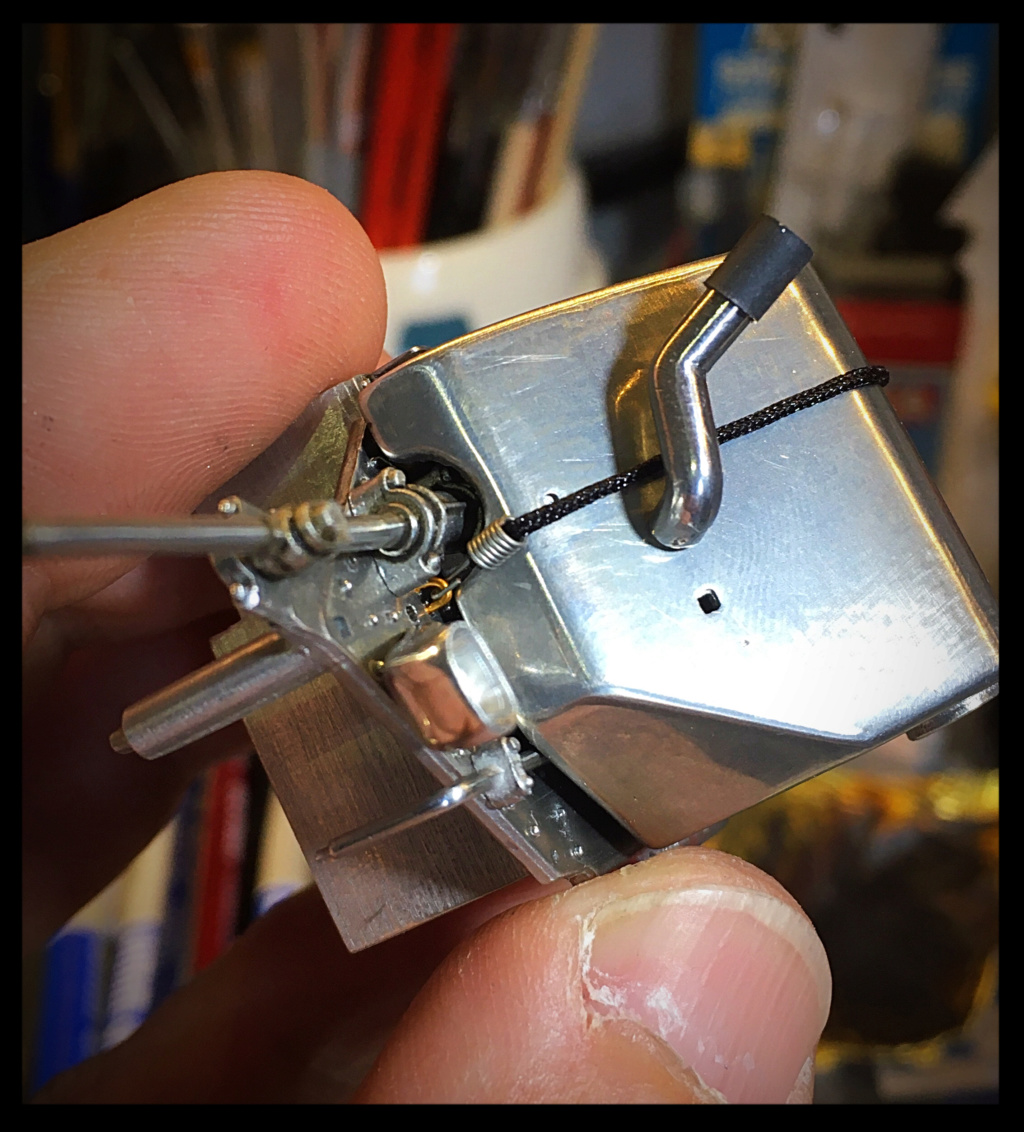 There was a problem with the length of the radiator supports, I redid them in brass of 0.8 which I brazed with silver solder.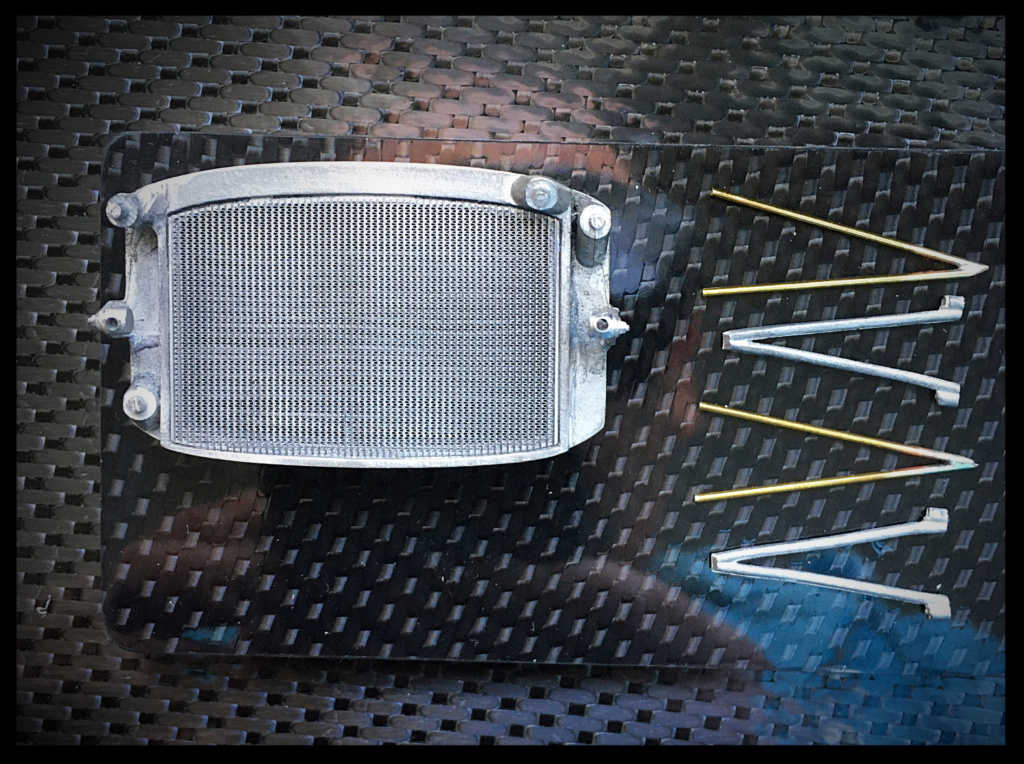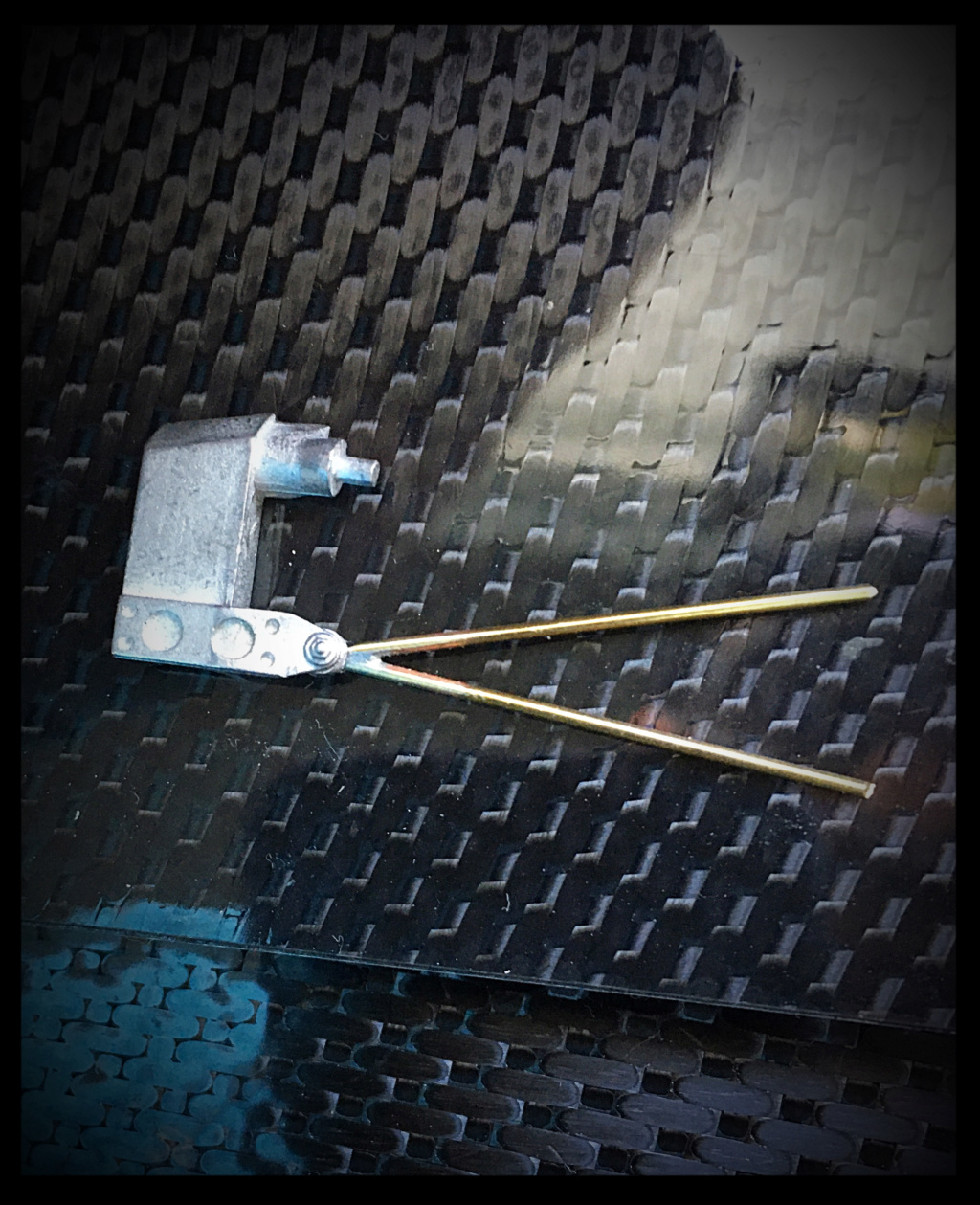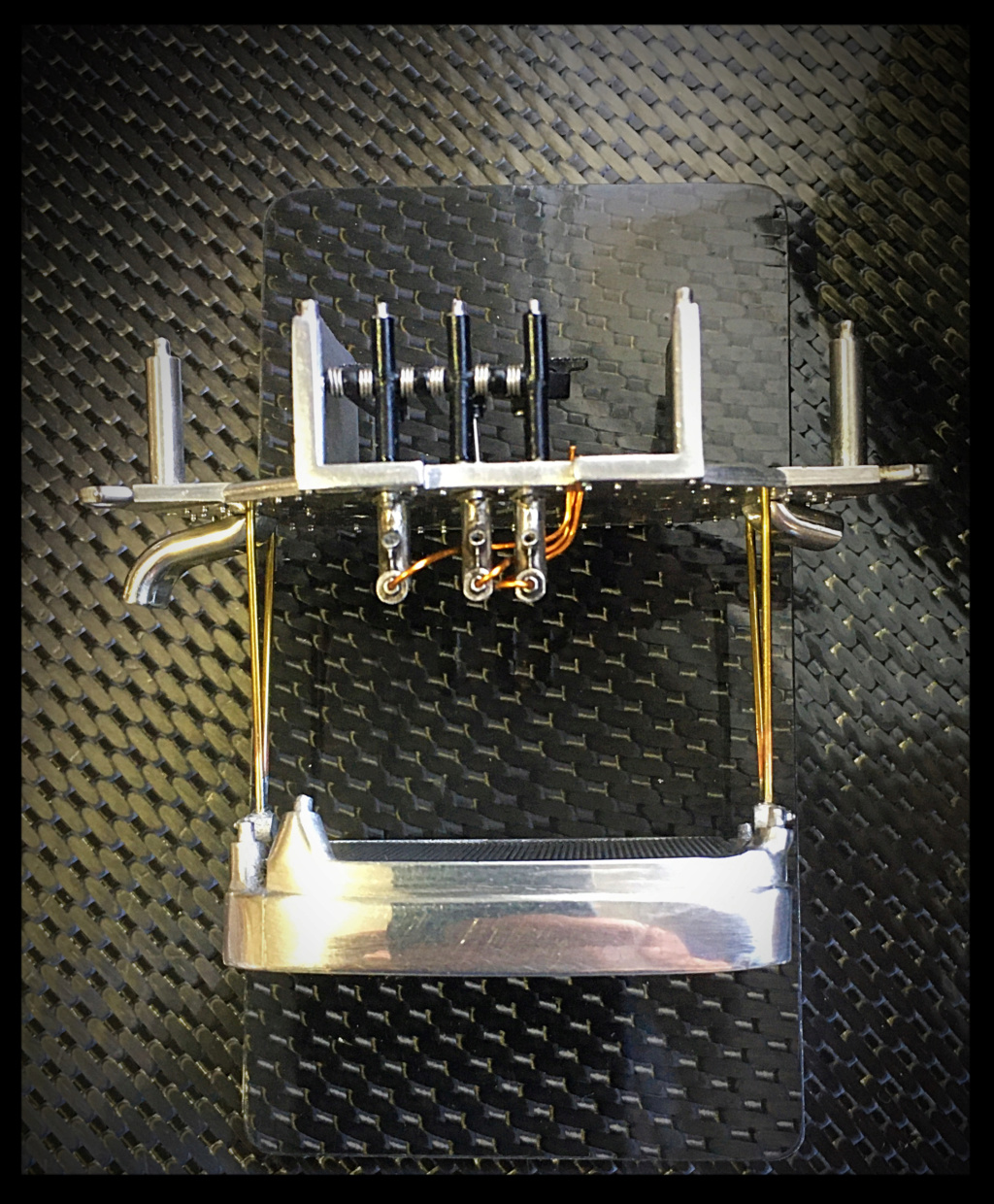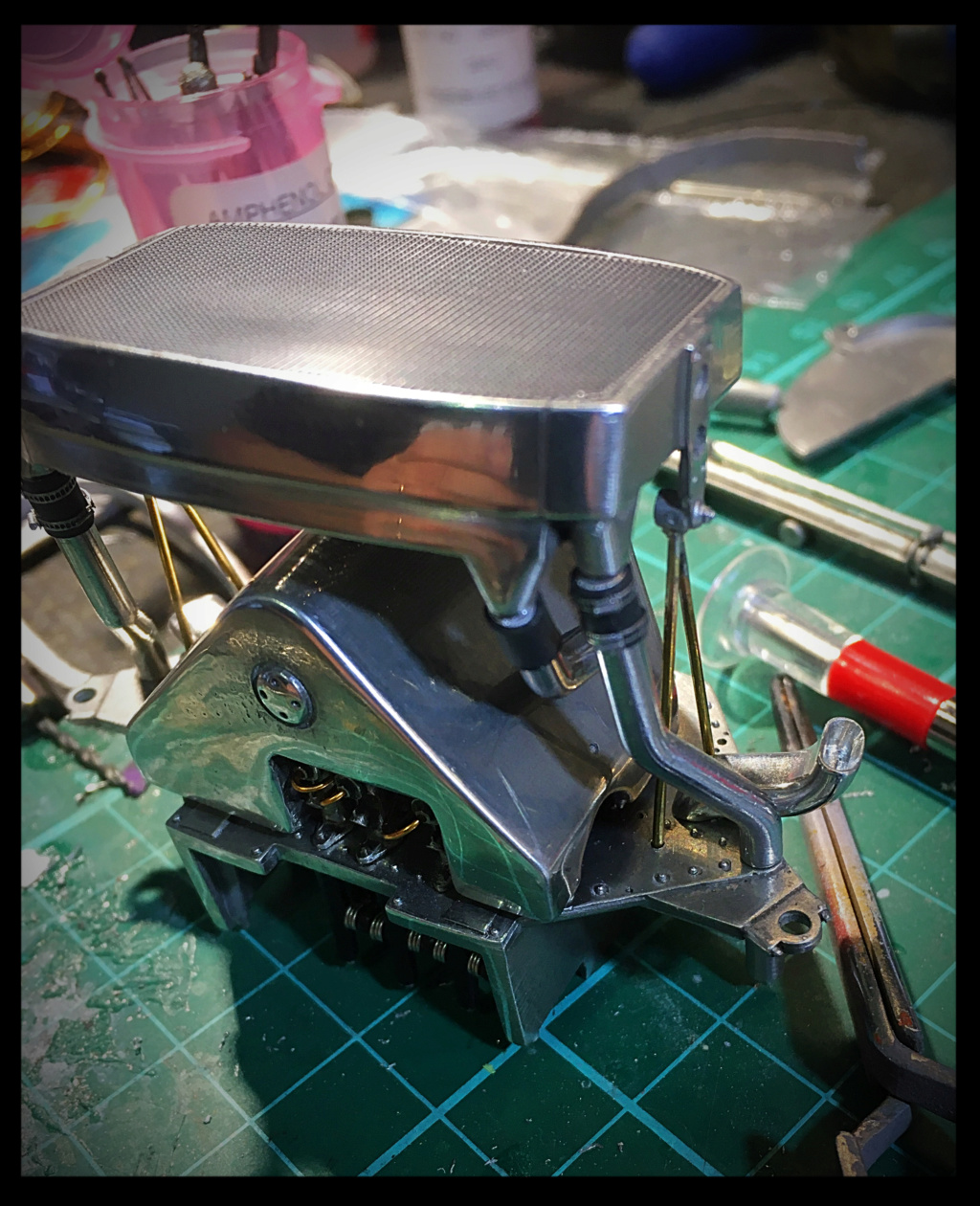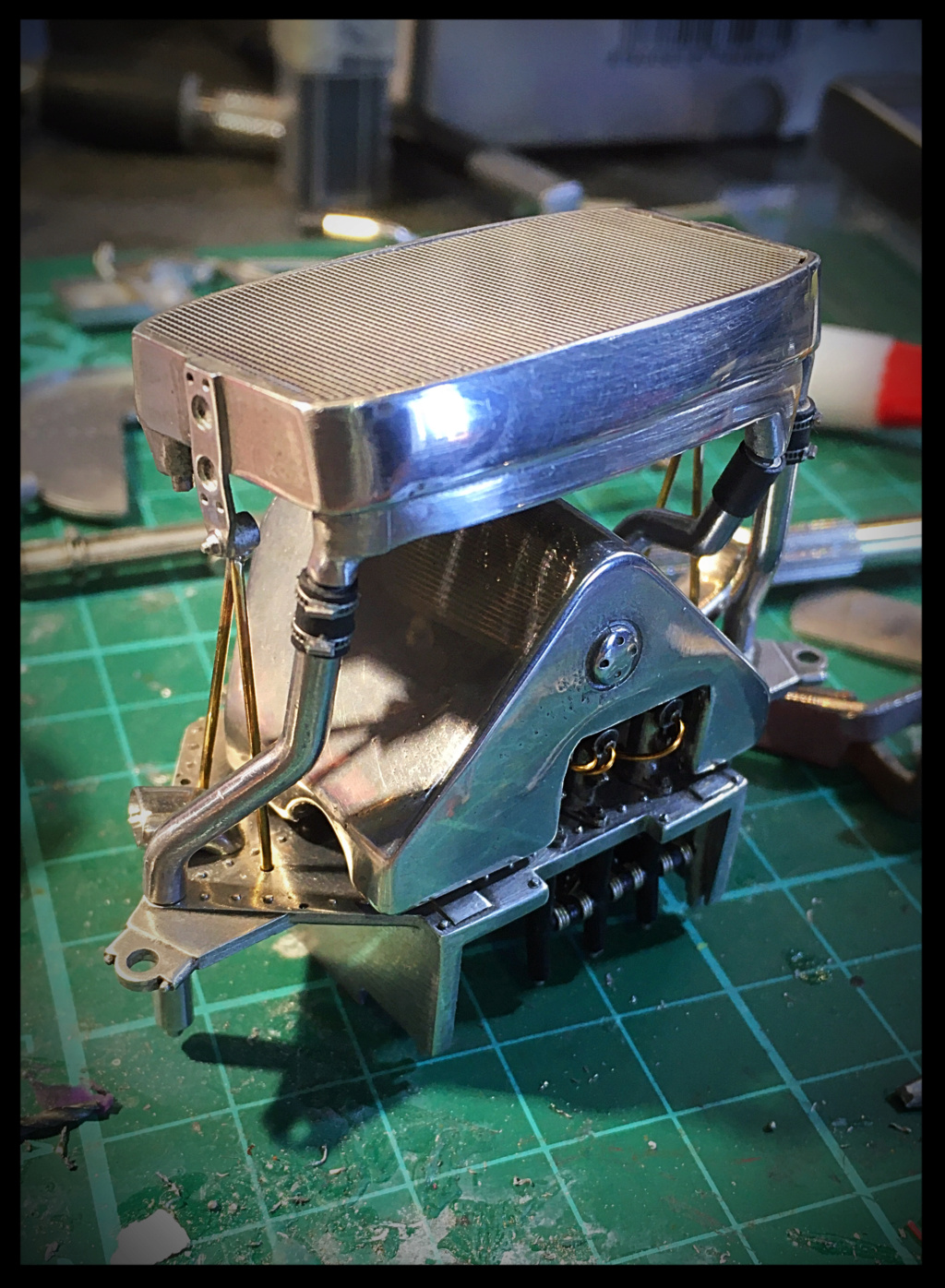 It was also time to paint the radiator(s): No more beautiful polished metal appearance and place for brass.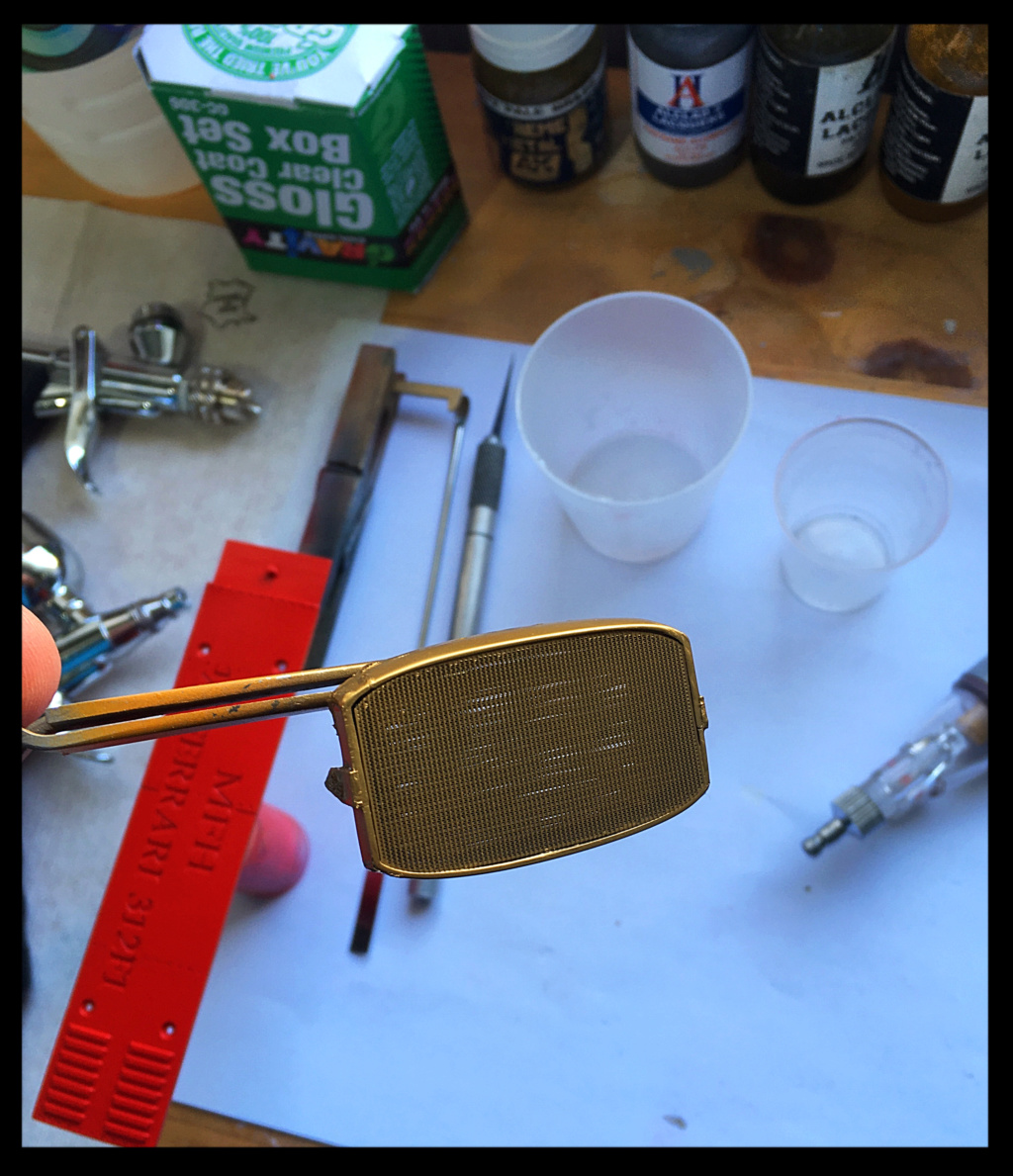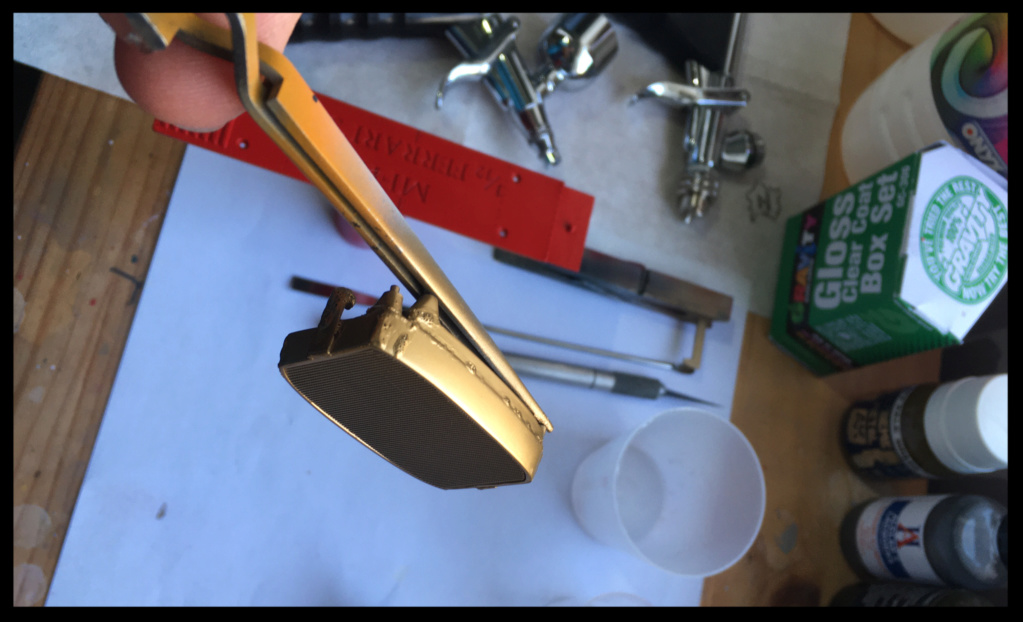 ... And decided to represent the welded appearance of brass radiators.
Metalcote Alu, oils ...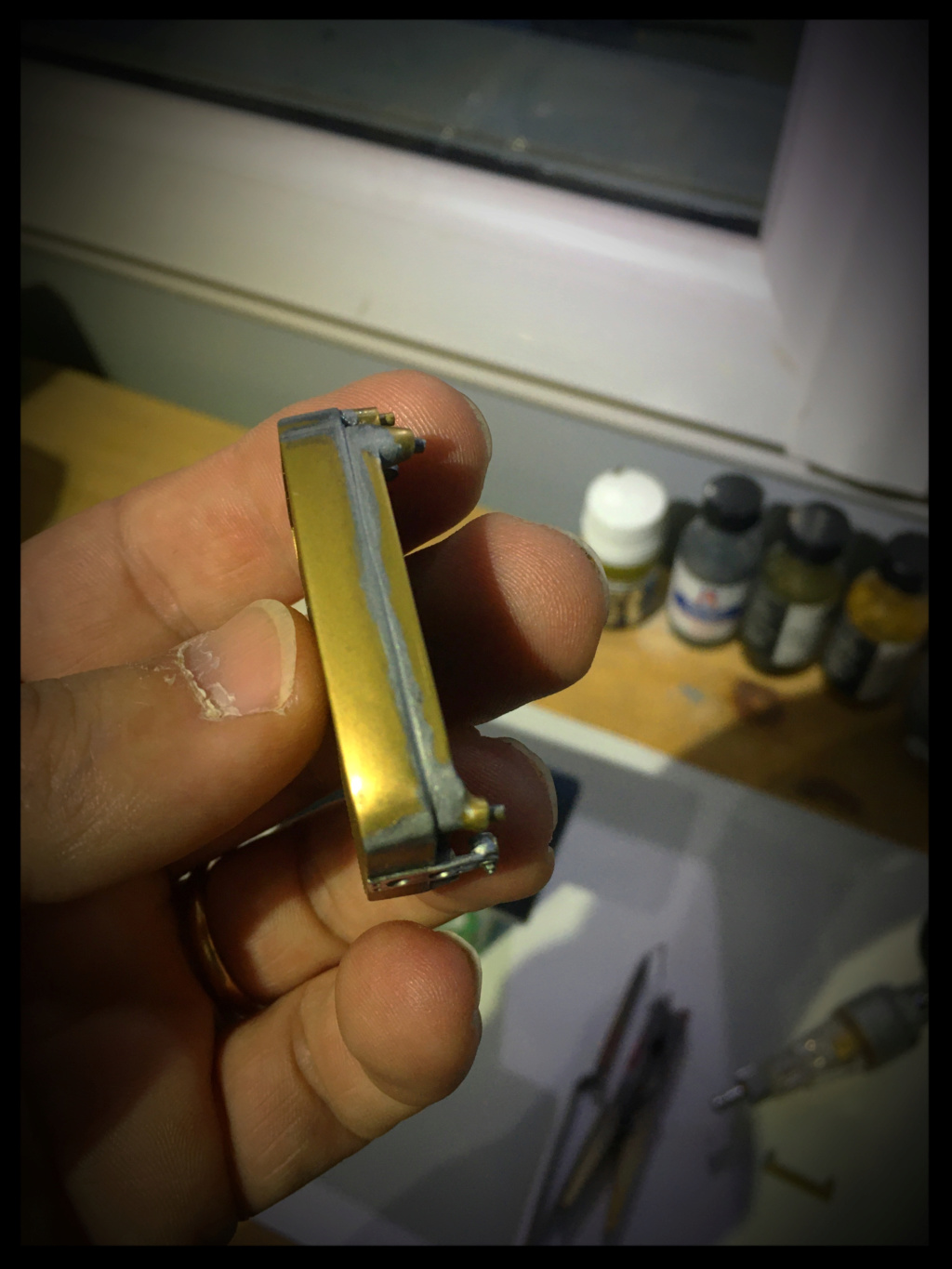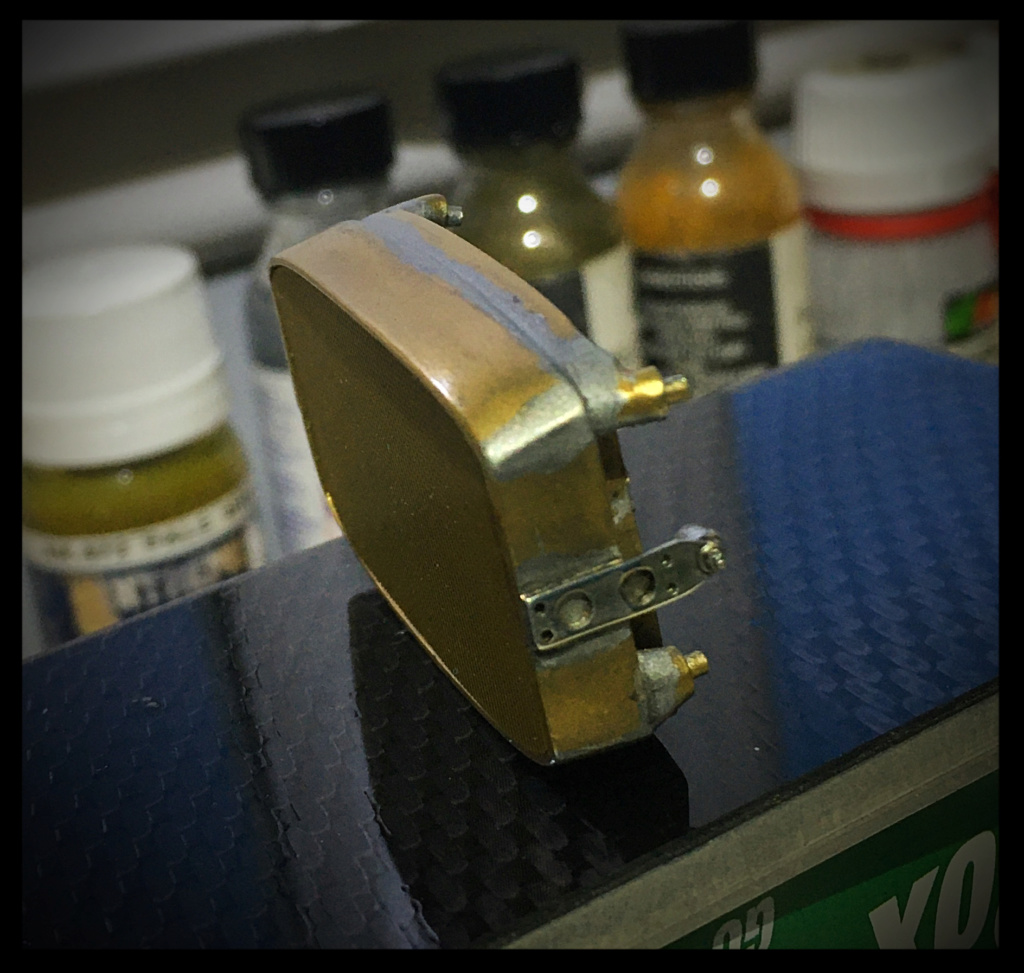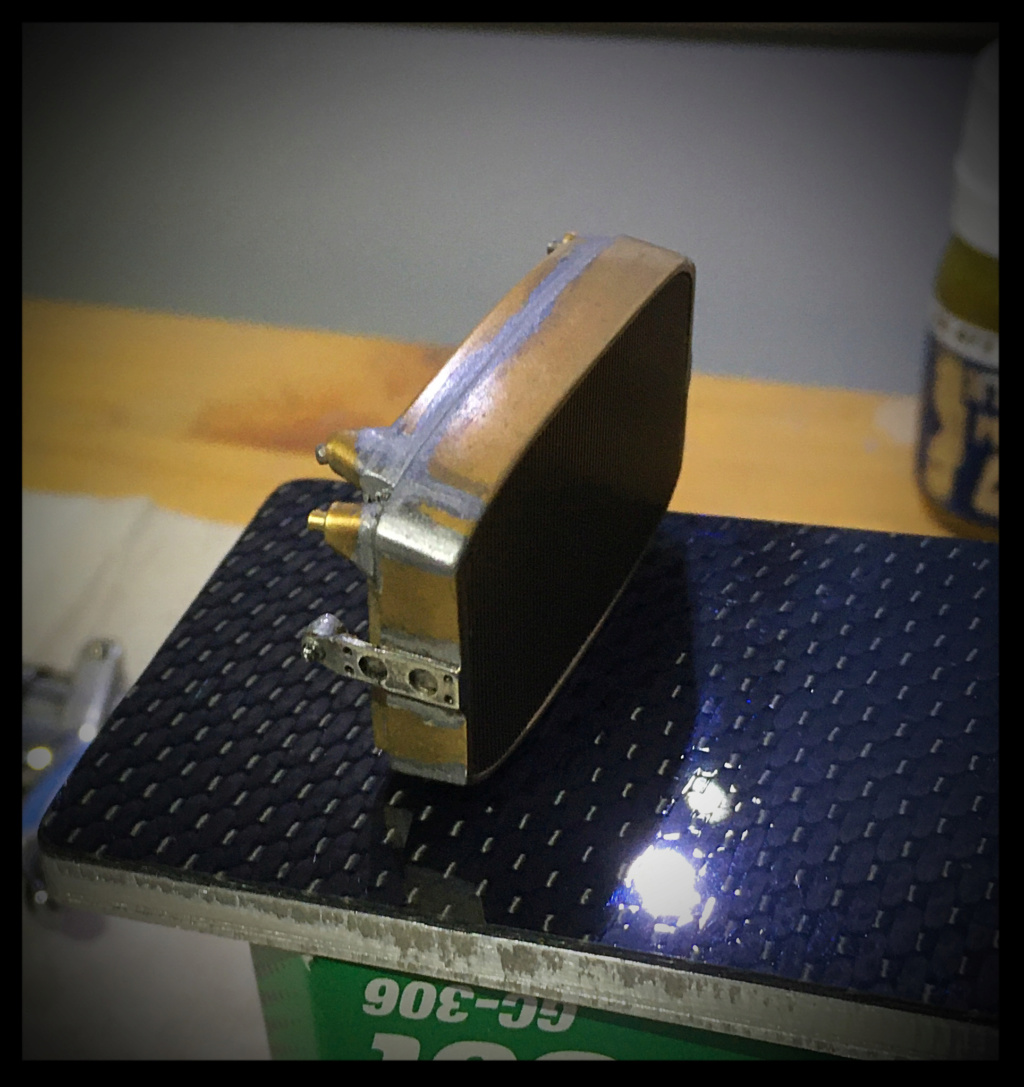 A blank assembly of the various components of the rear axle and the exhausts to confirm that we are going in the right direction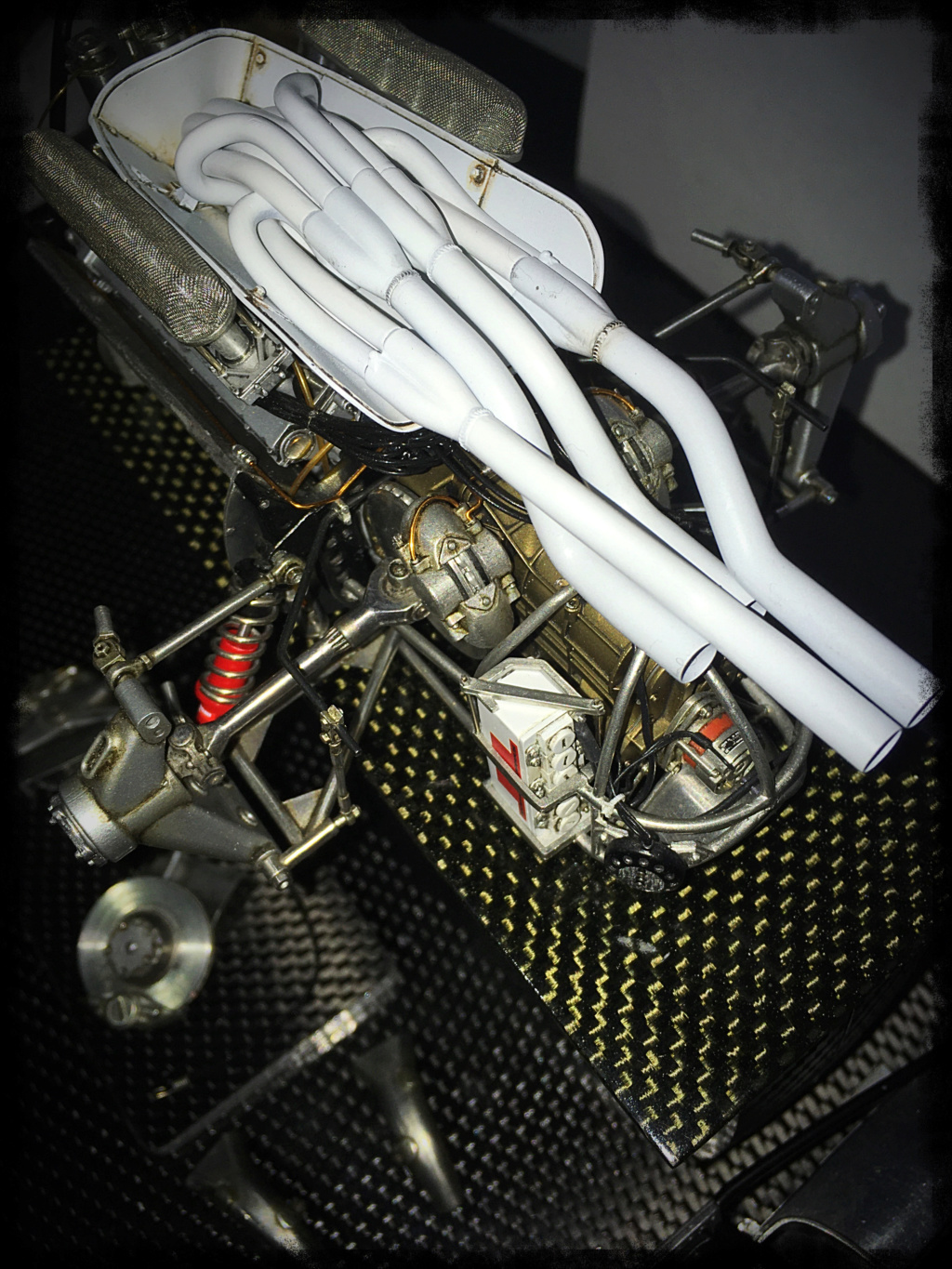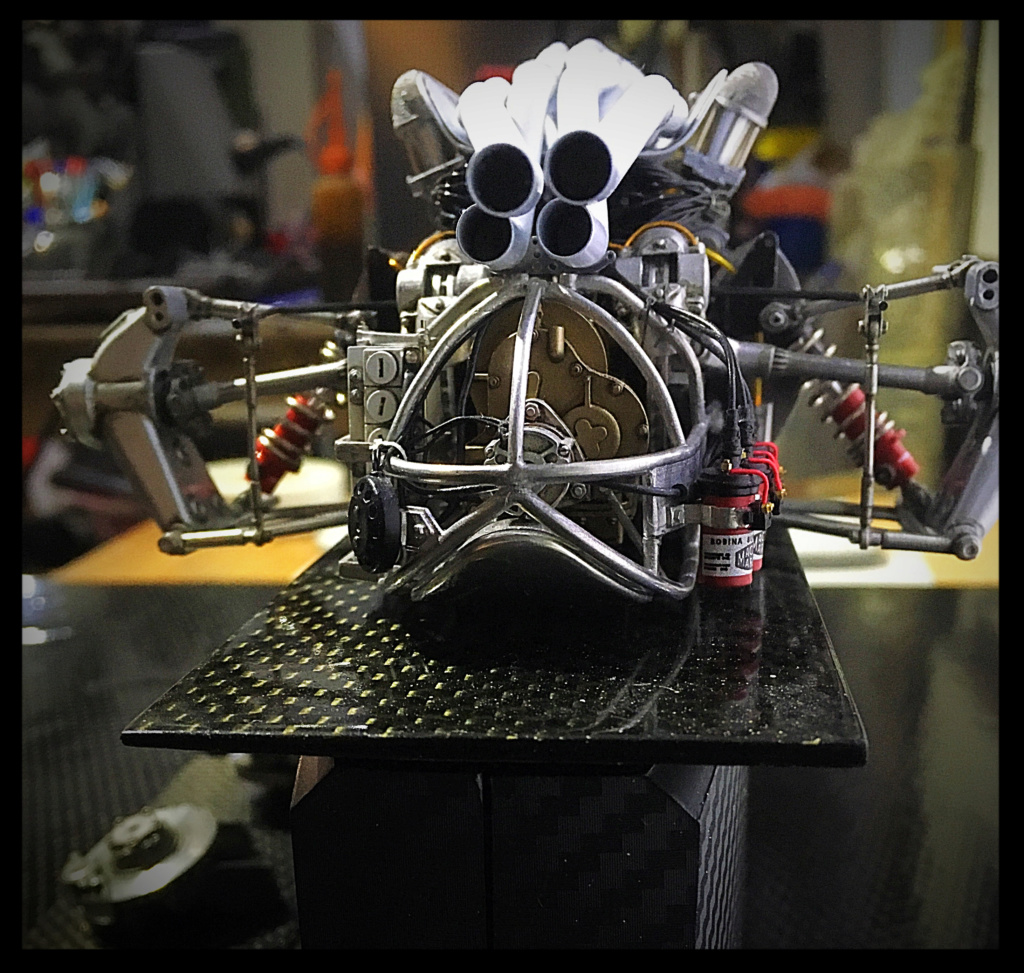 It only remains to connect the lines to the master cylinder of the front brakes, this is done for the clutch and the rear.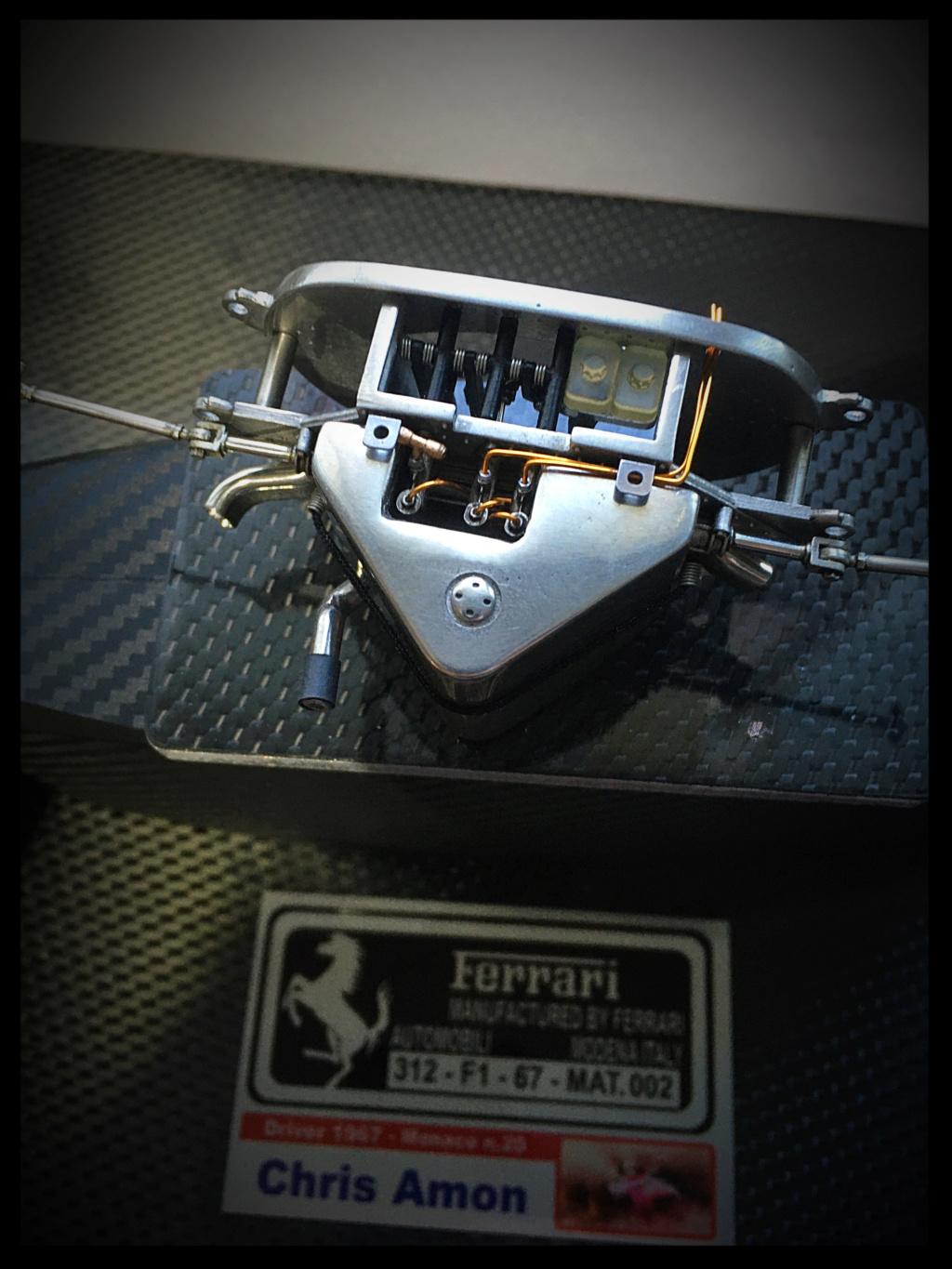 Just have to finalize the assembly of the elements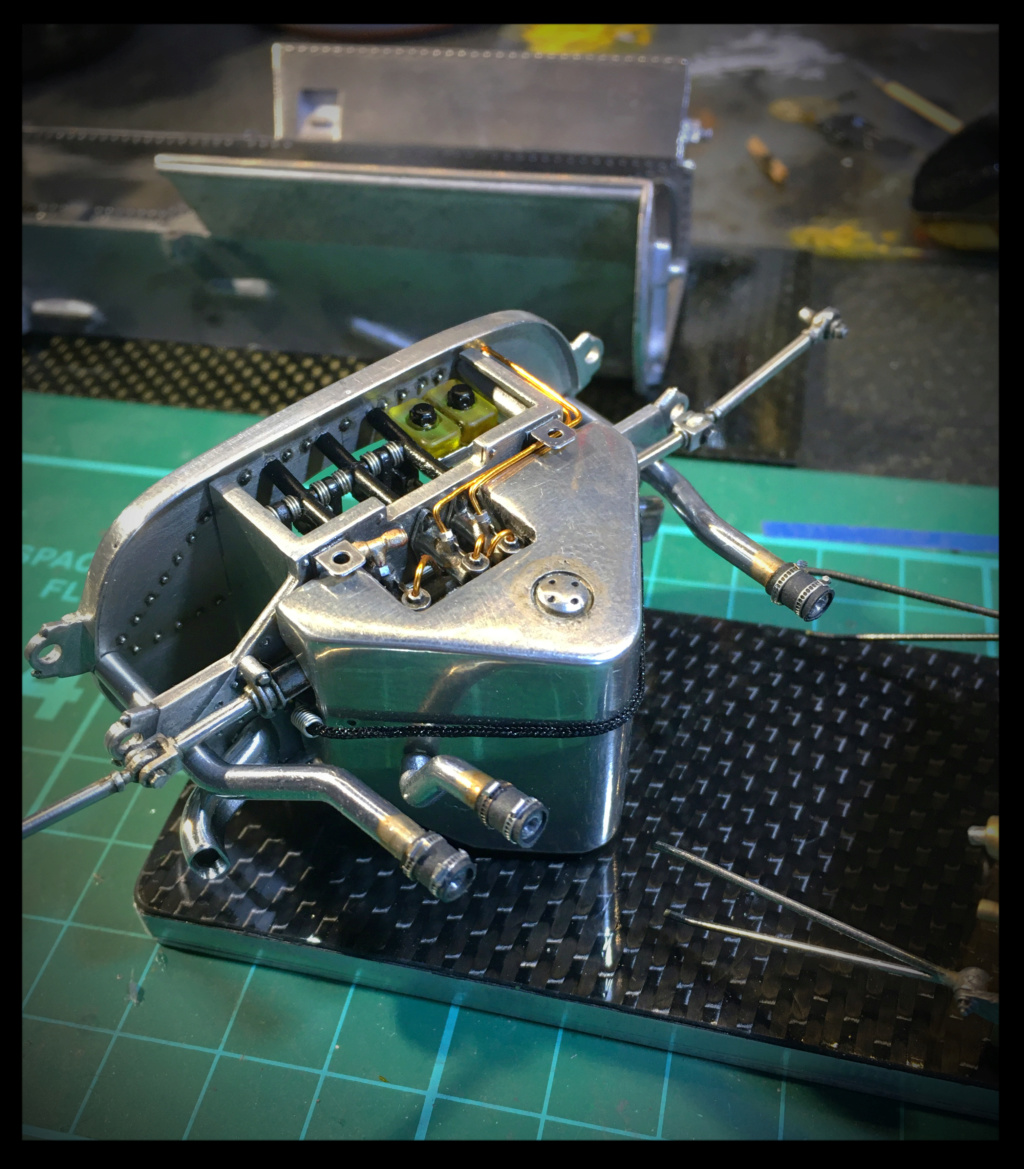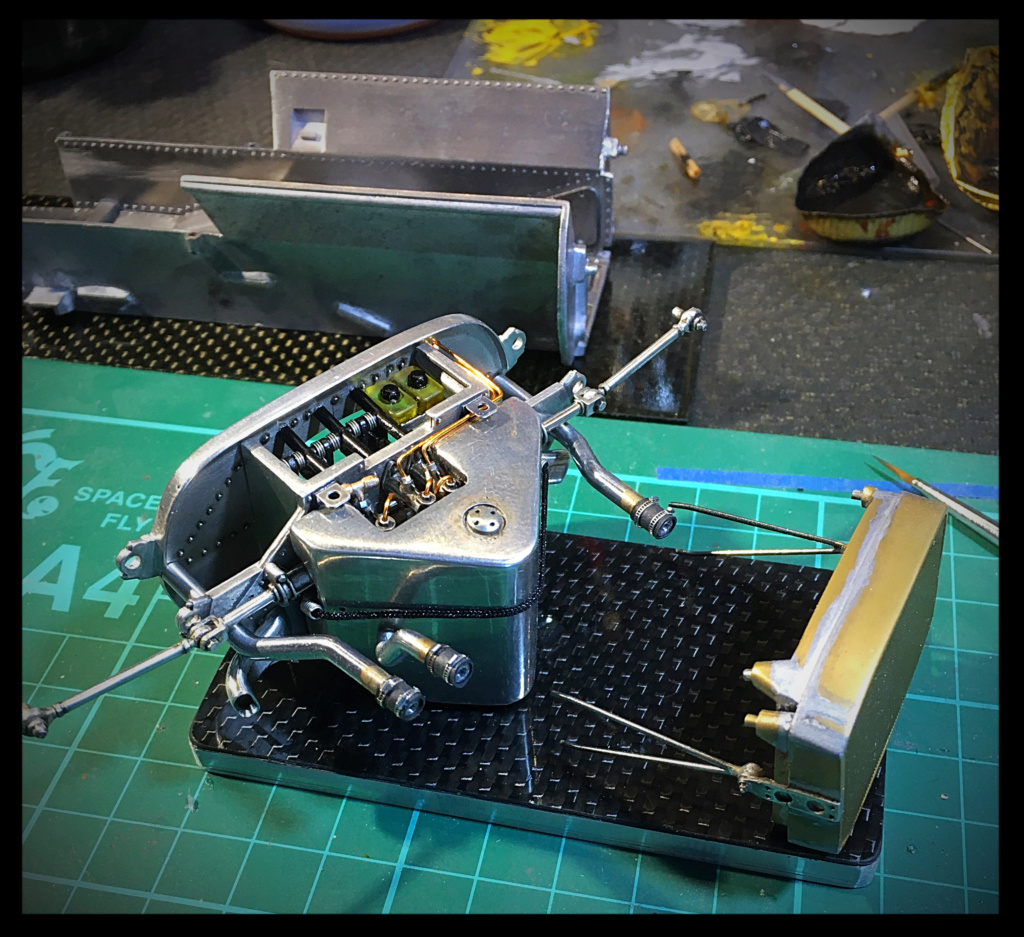 I touched up the varnish and painted the underside of the hull.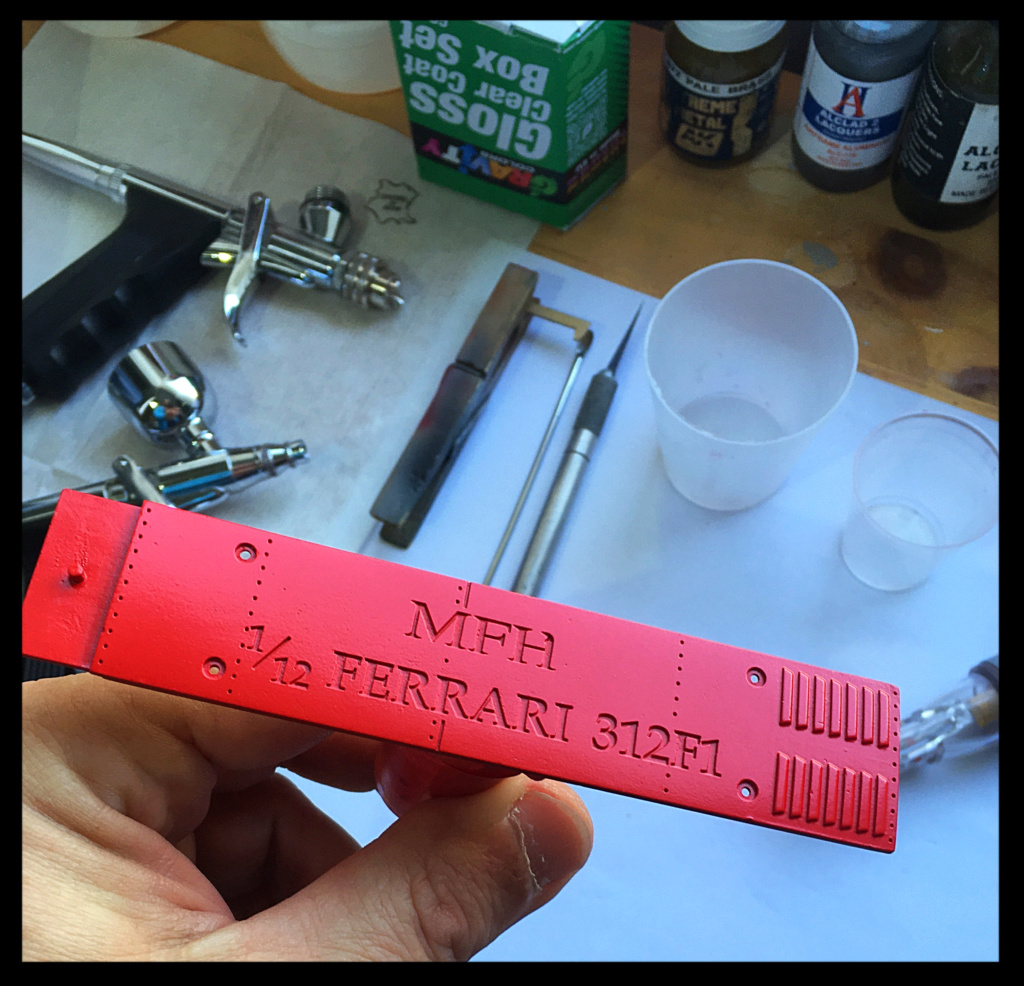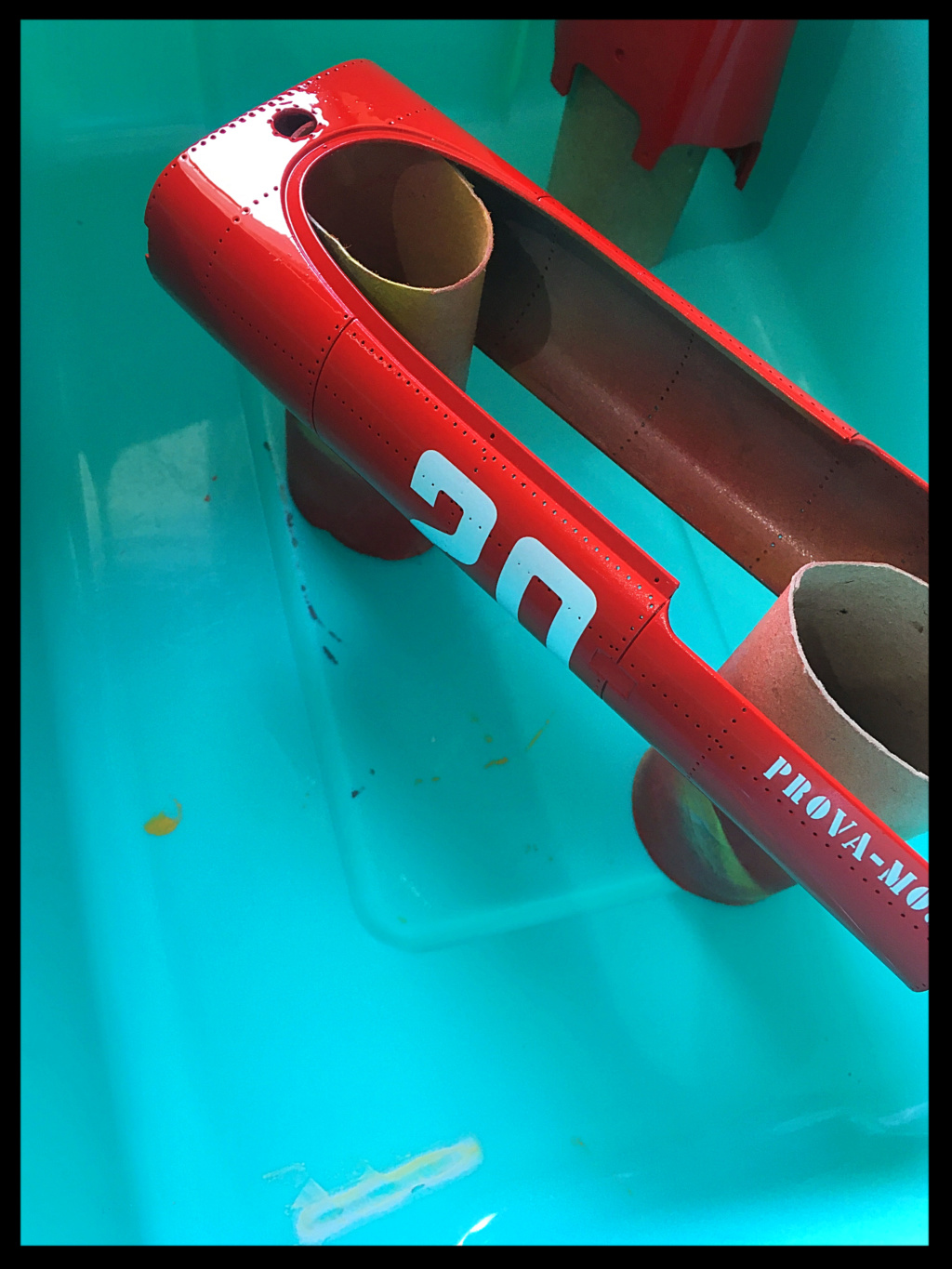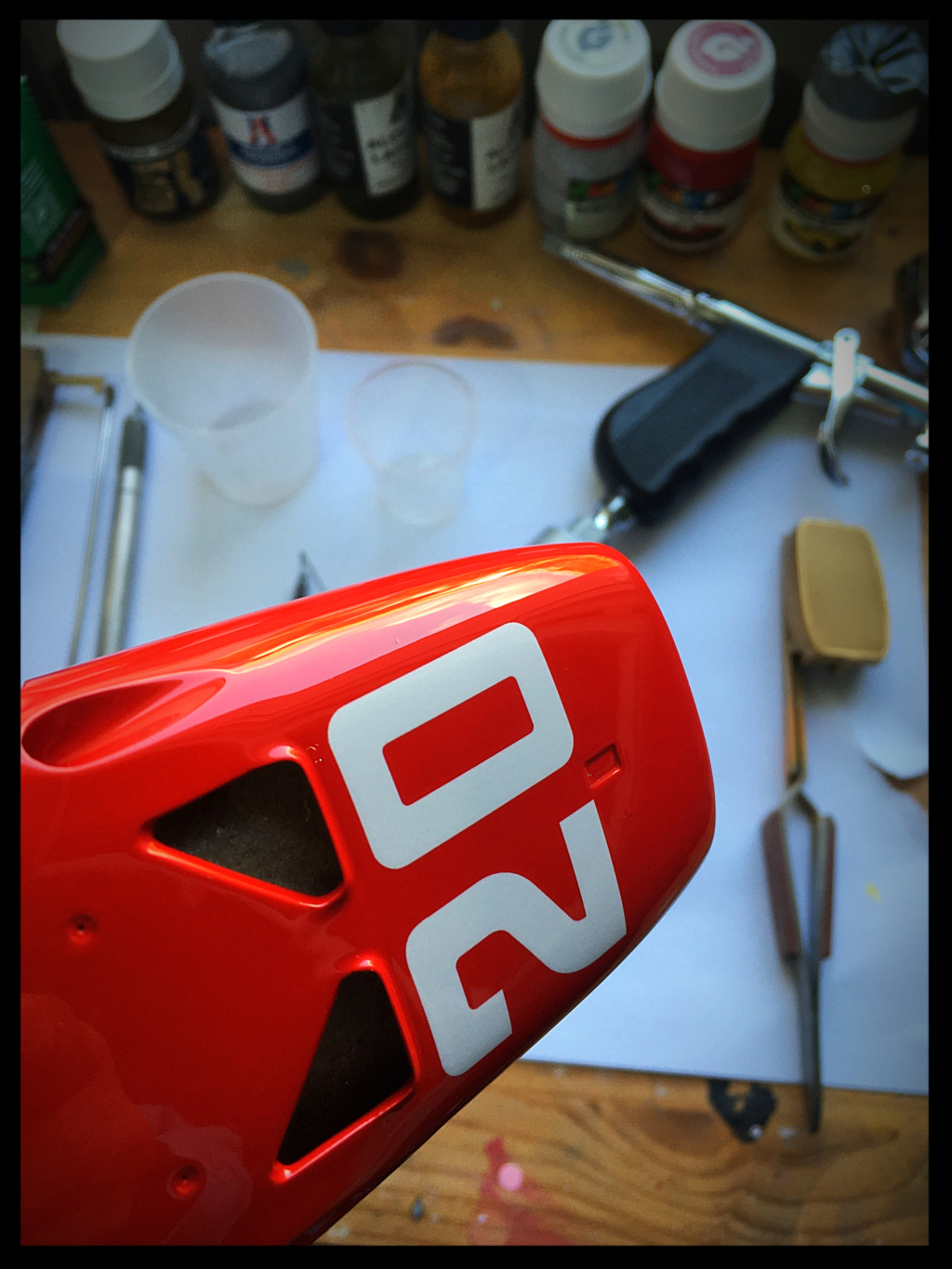 Voili voilou.
More soon.
Pascal