Hi ,
It's been a long time since my last post...
A new Formula 1, from 1967 (Great year!)
Here are few pics of the engine.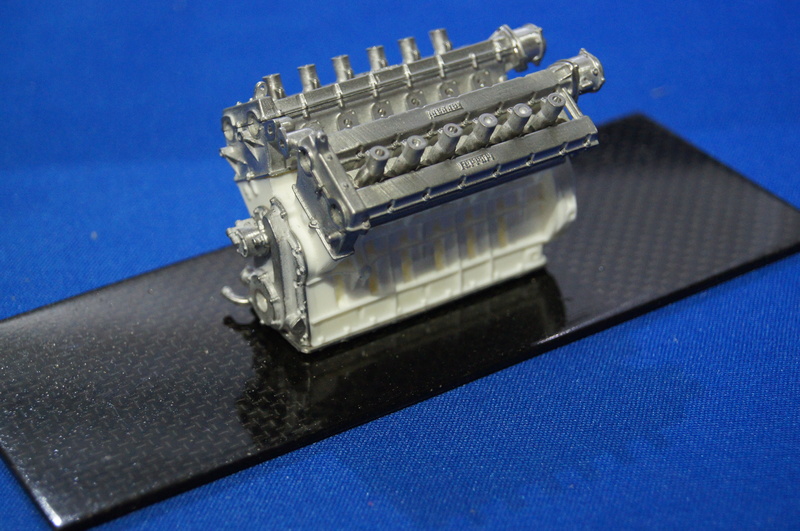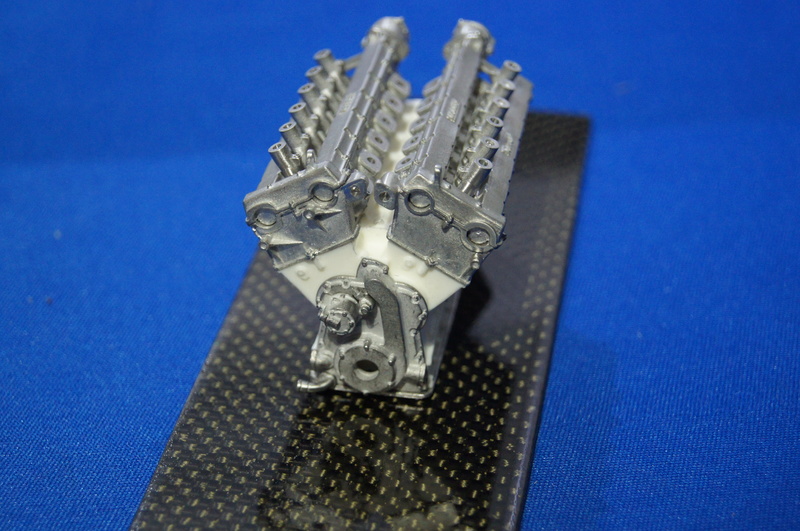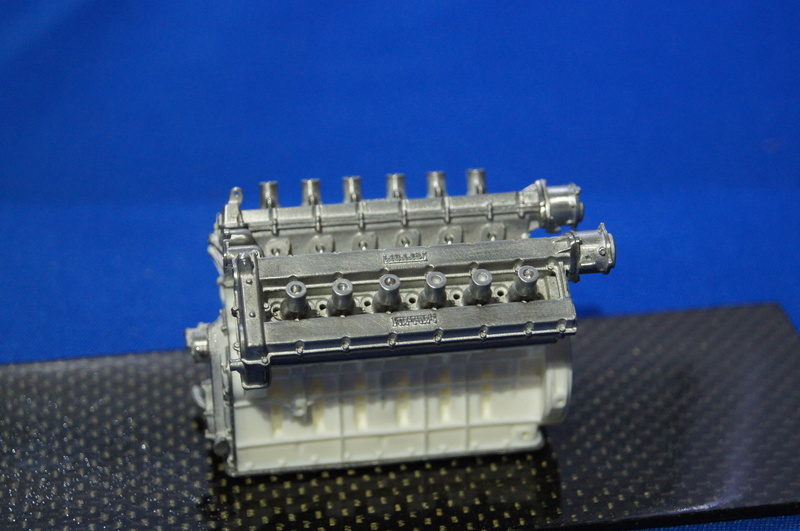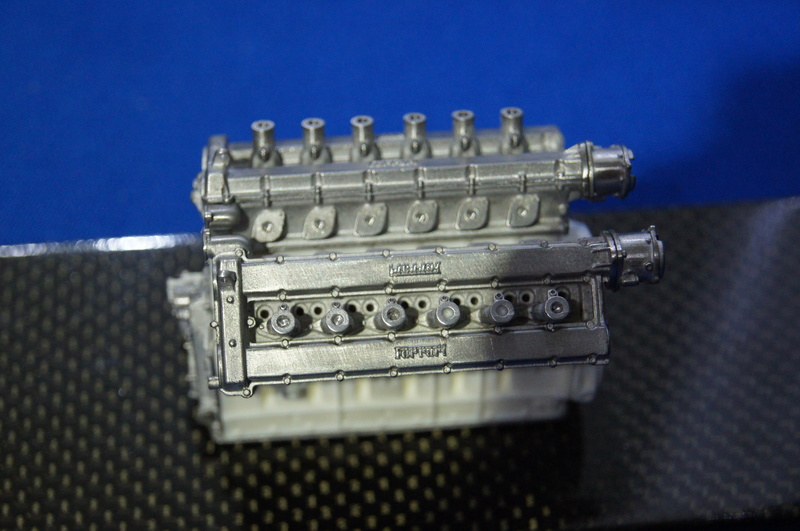 [br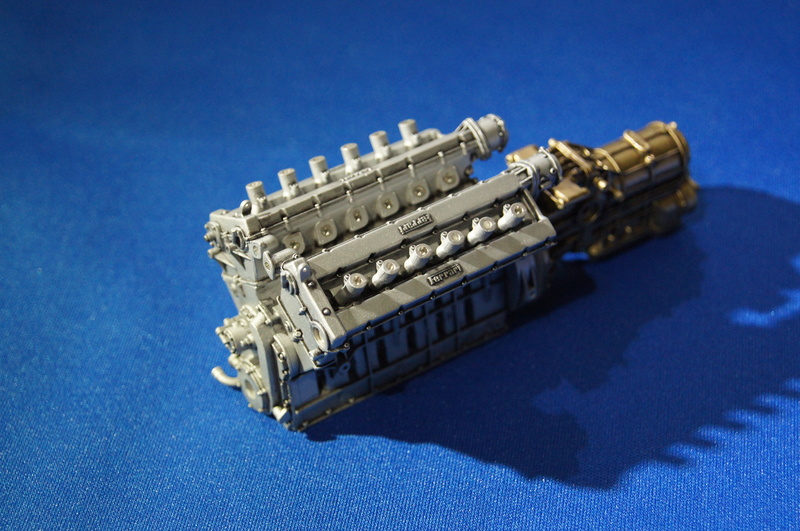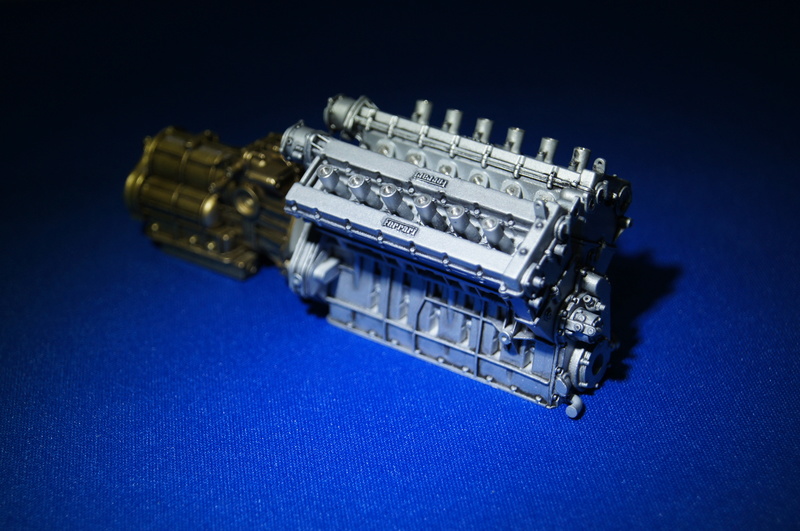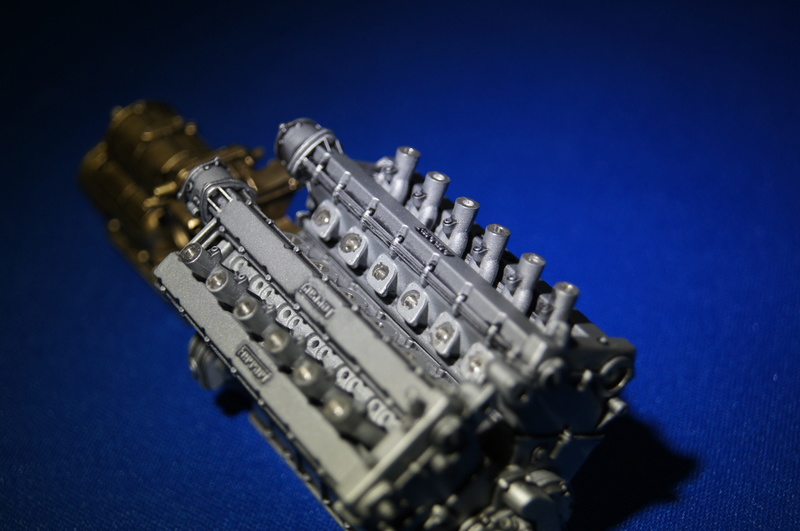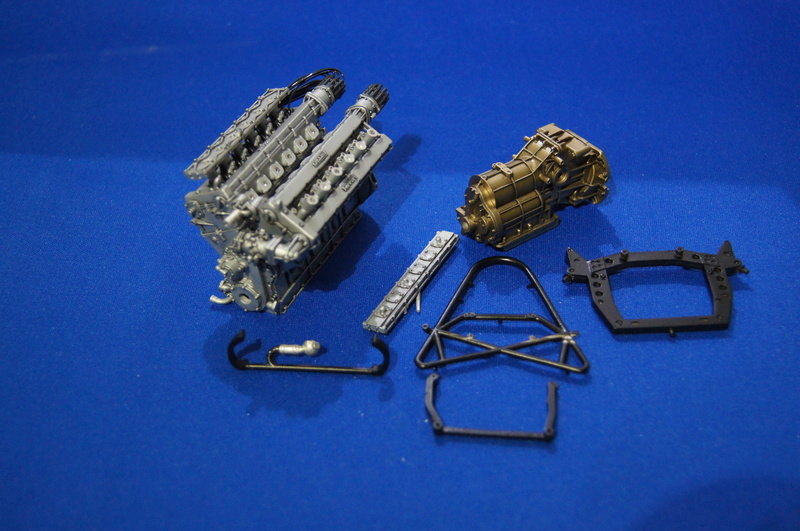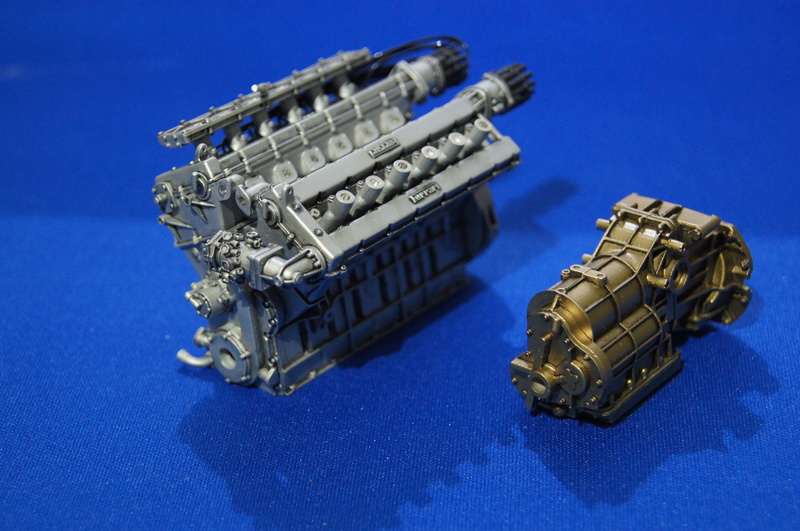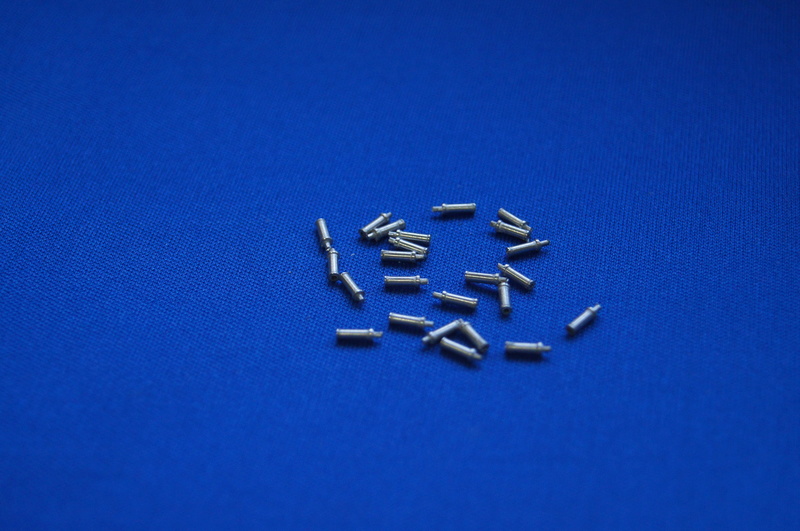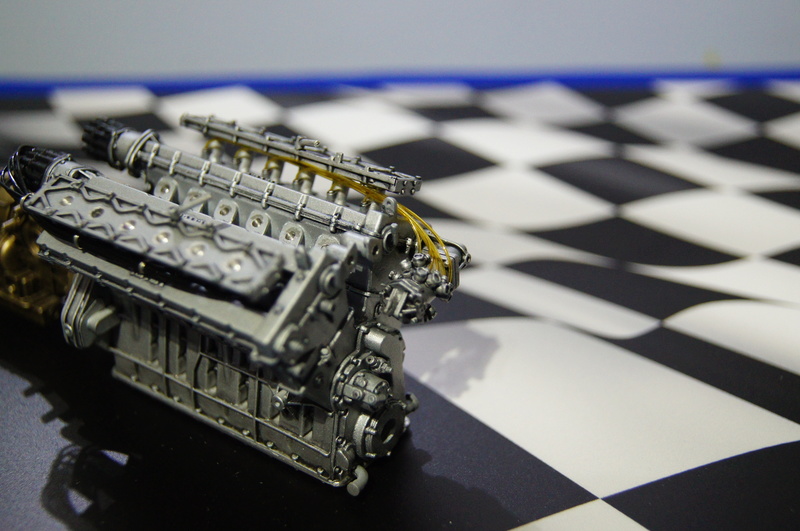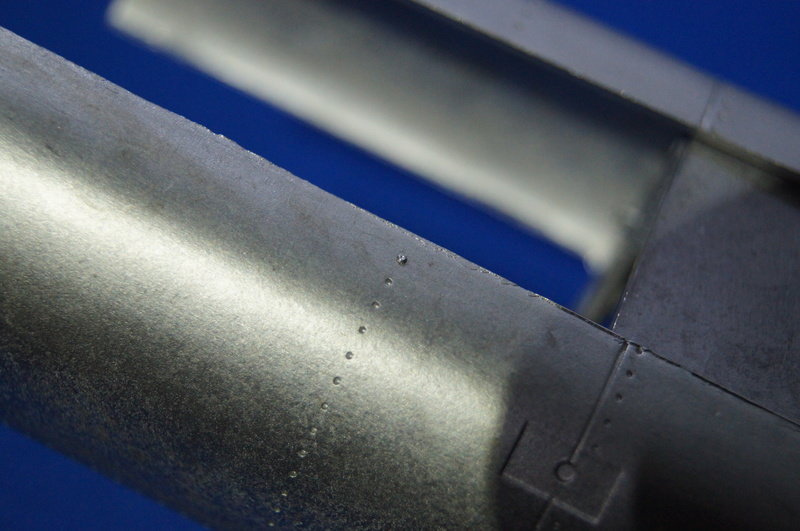 I was not that happy with the kit throttle linkage... So I decided to build new ones with machined parts from RBMotion.
It was also necessary to show a bit of interest regarding the exhaust and prepare the white metal parts of the Spaghetti:
To prime and paint them: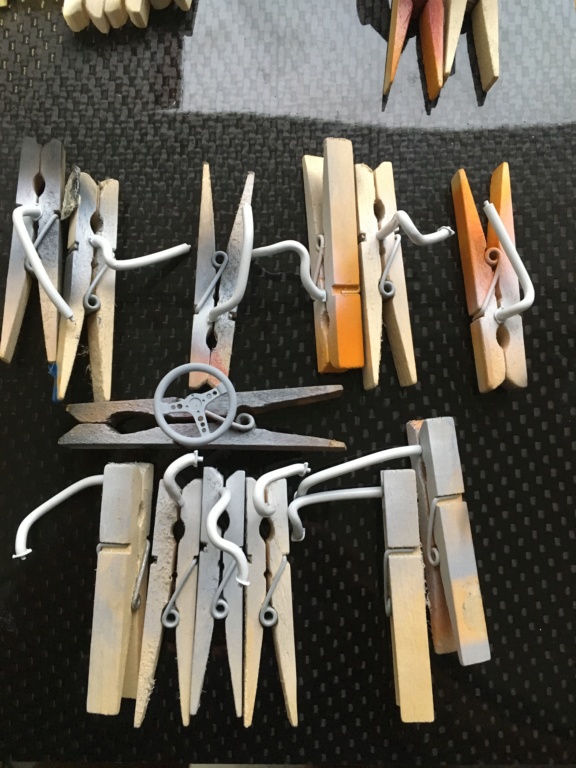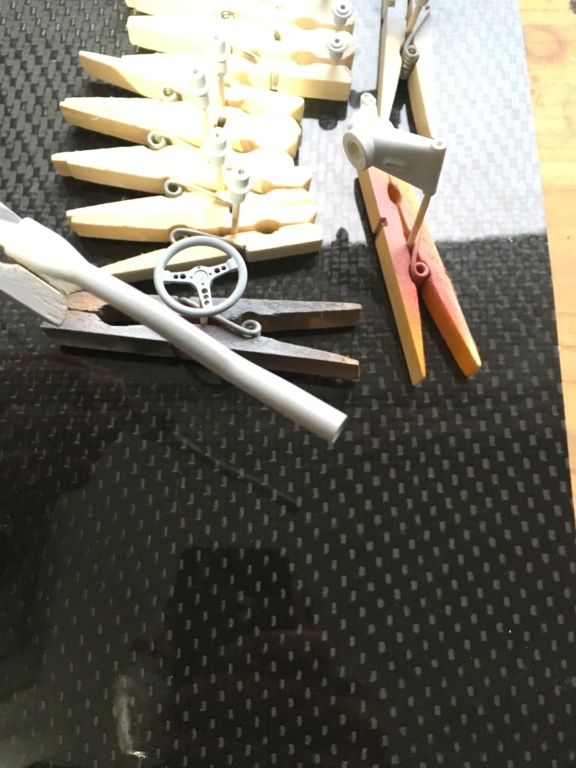 Other parts are just treated to be left with a natural metal finish: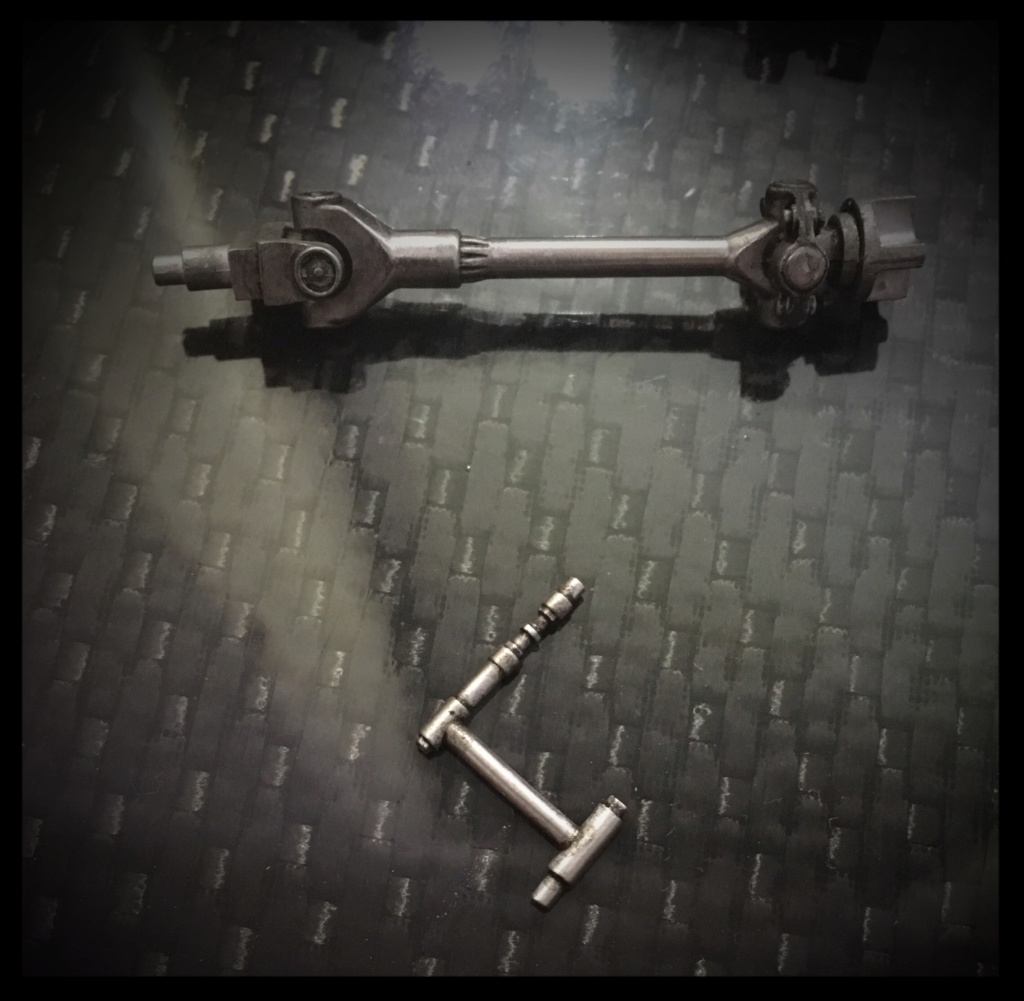 I prefer to solder them instead of gluing for evident reasons: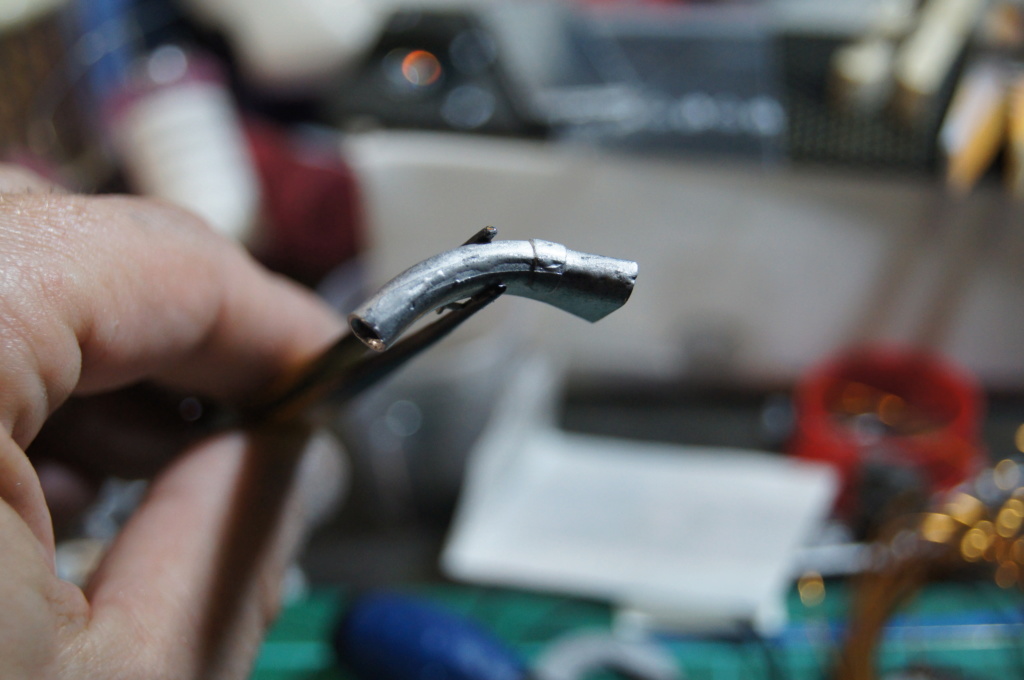 I played a bit with the iron in order to replicate weld seams :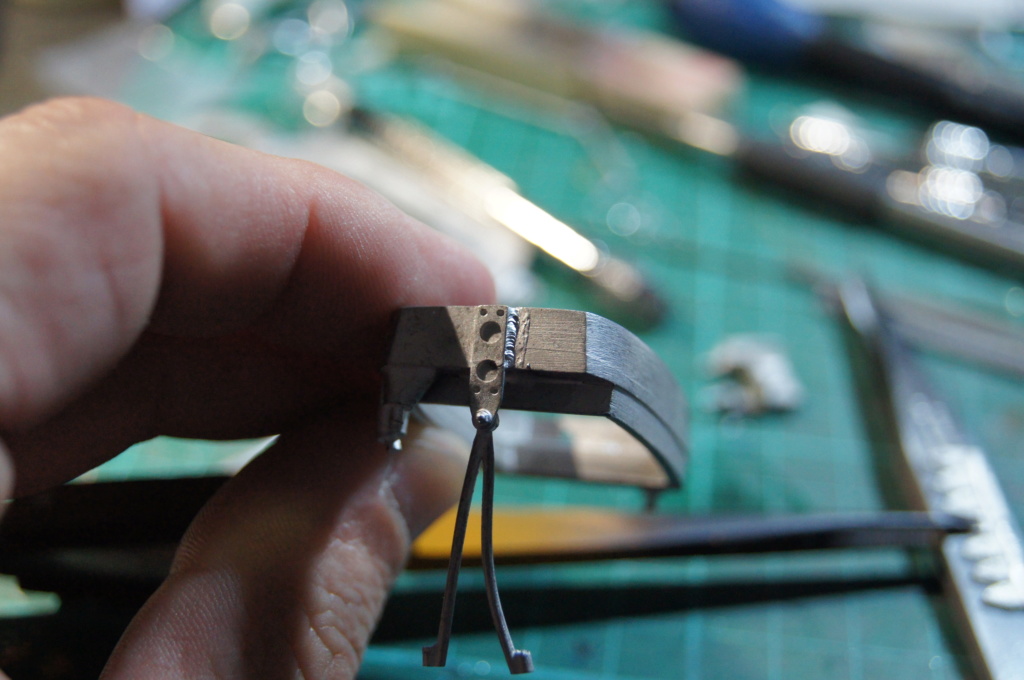 The engine connected to the gear box and vice versa, and install for test fit in its compartment: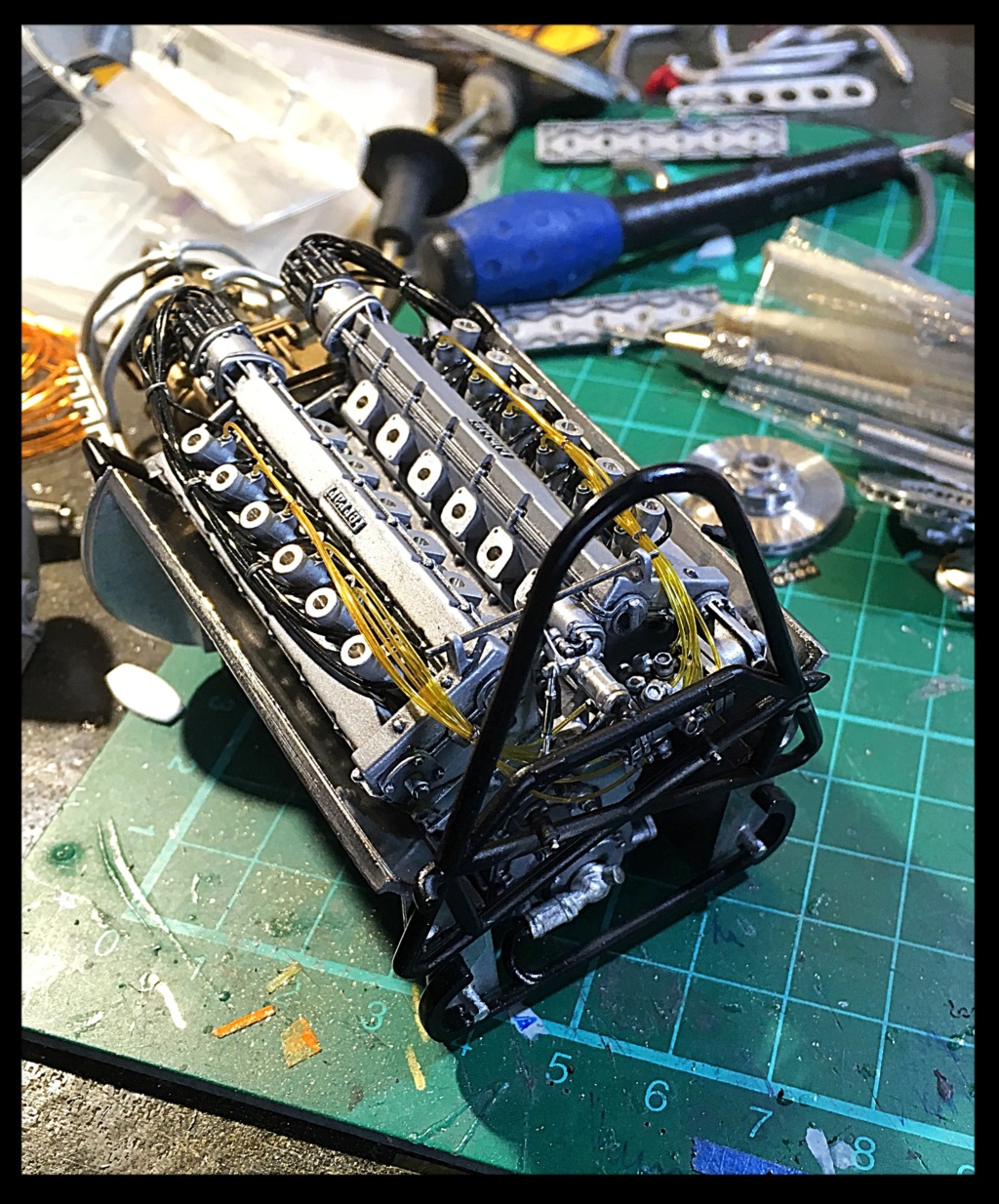 Next to the small 1/20 sister :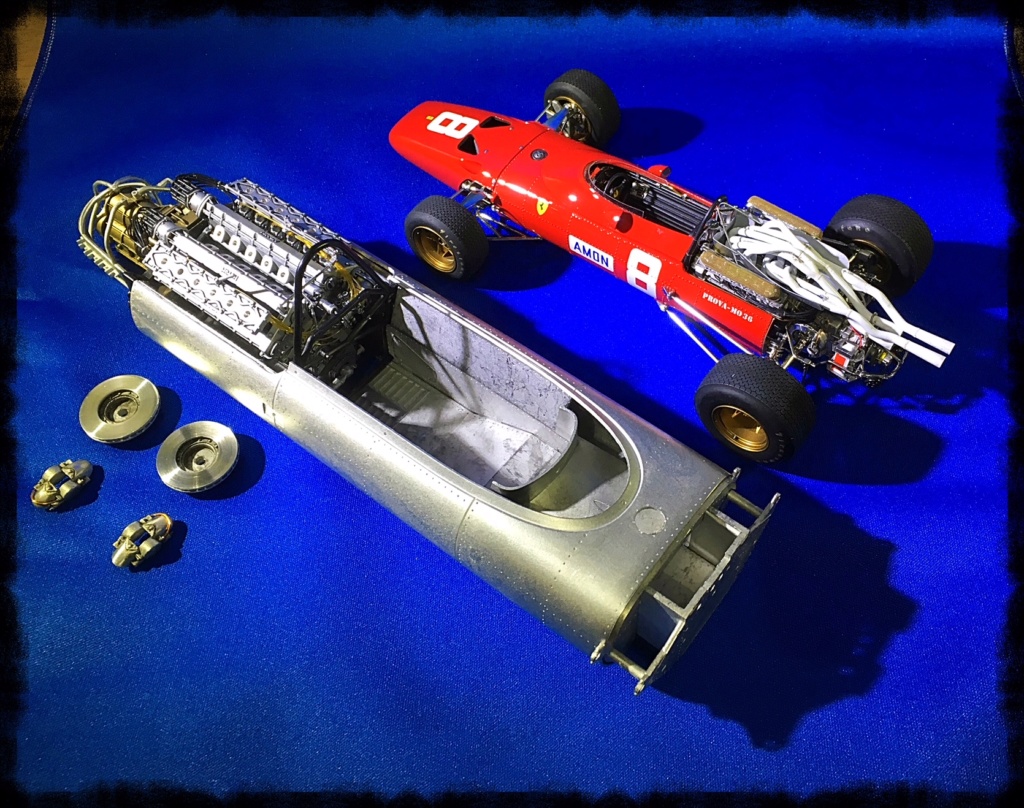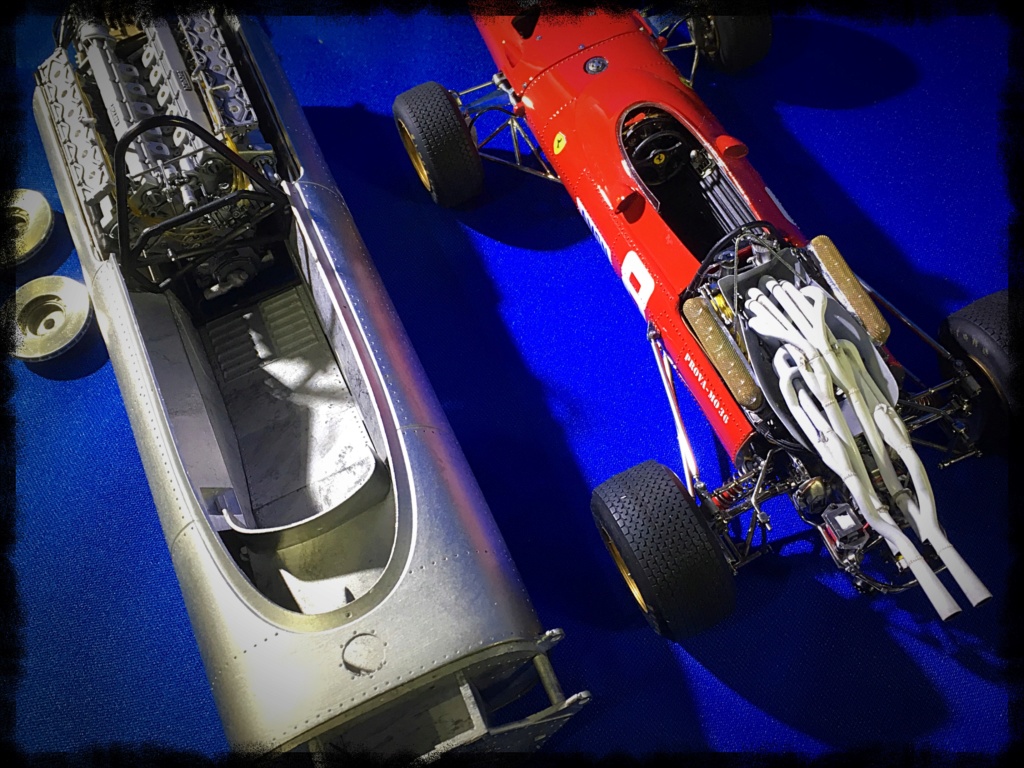 Rear brake discs before assembly on the gear box: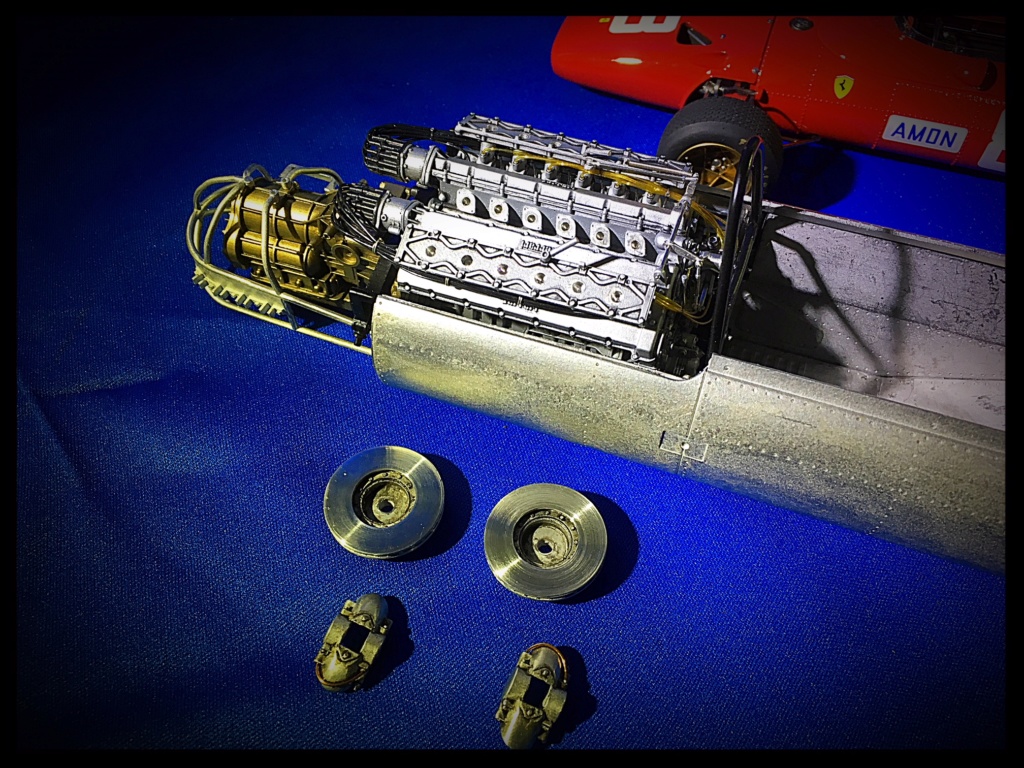 ... and few accessories:
Modification of the rear hubs in order to adapt machined parts: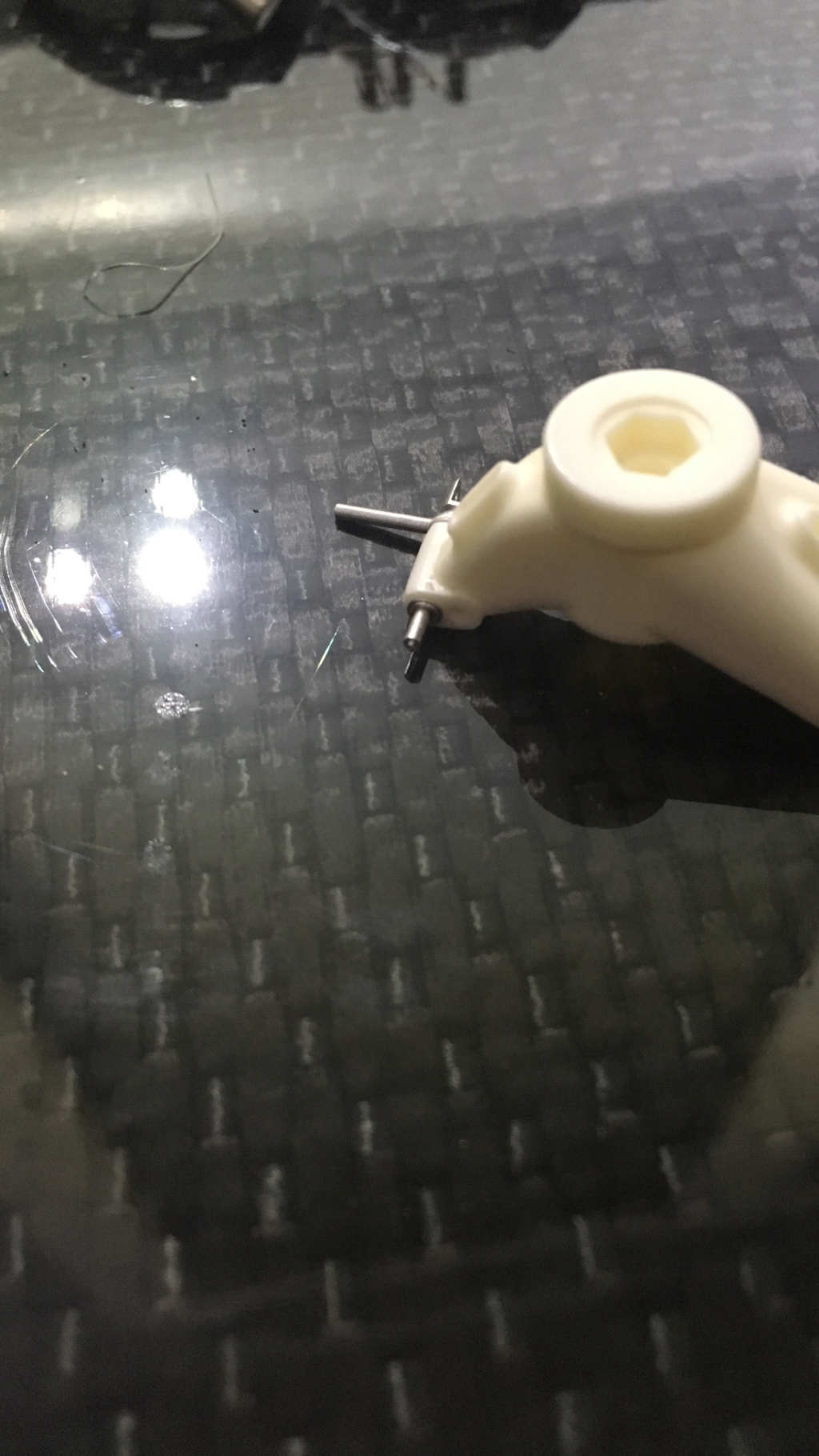 Time for primer: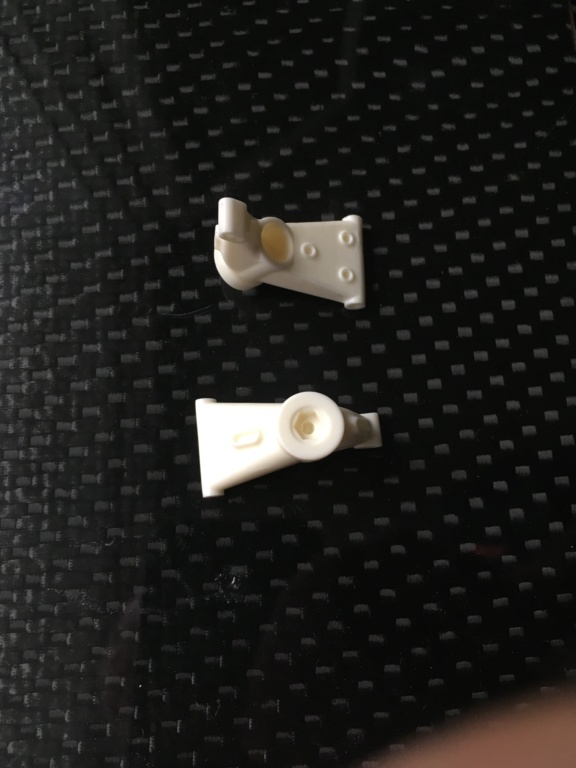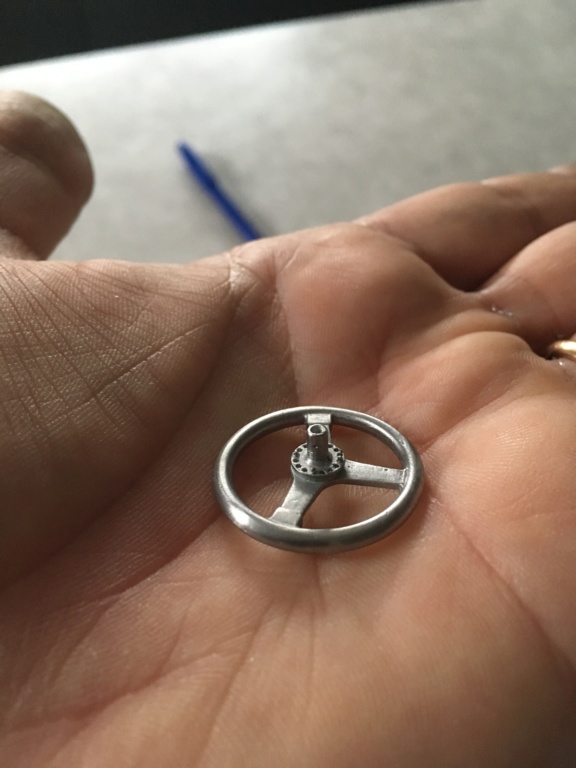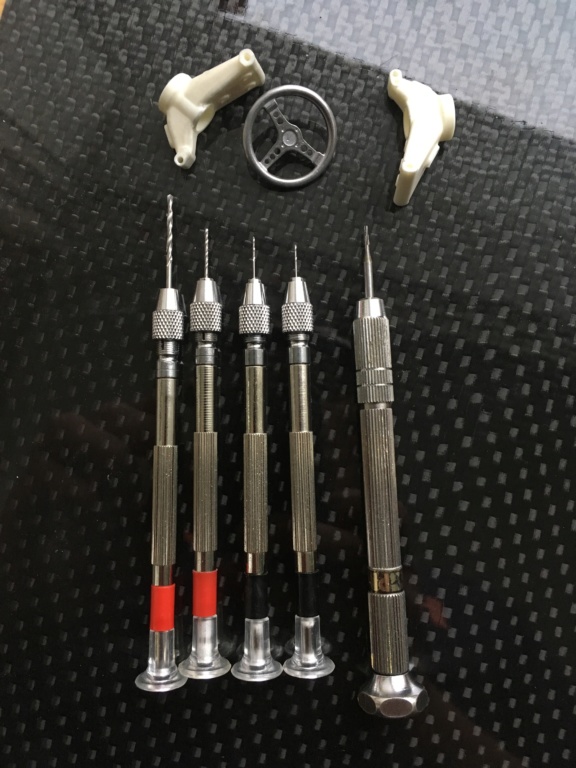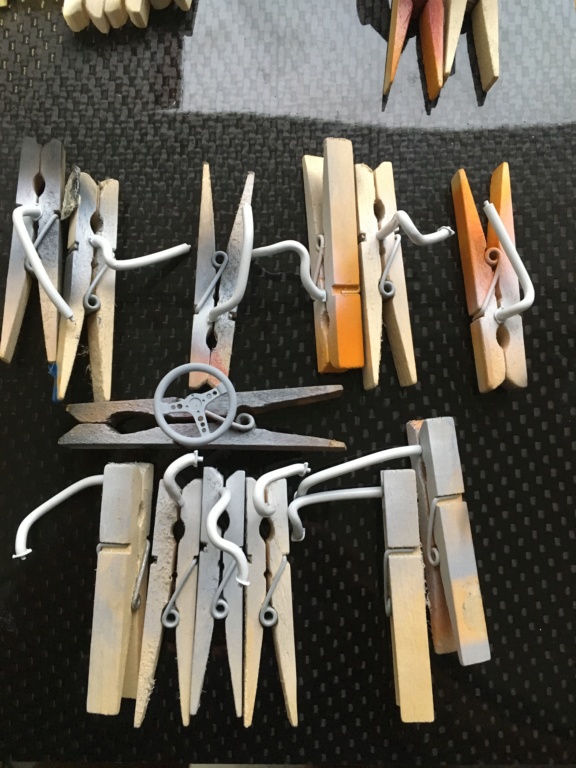 The body is drilled in order to be riveted with MFH aluminium rivet:
The engine is... big. Almost the size of the 1/20 kit:
Rosso Corsa GC and Semi Gloss Black ZP on the rear shocks and the steering wheel.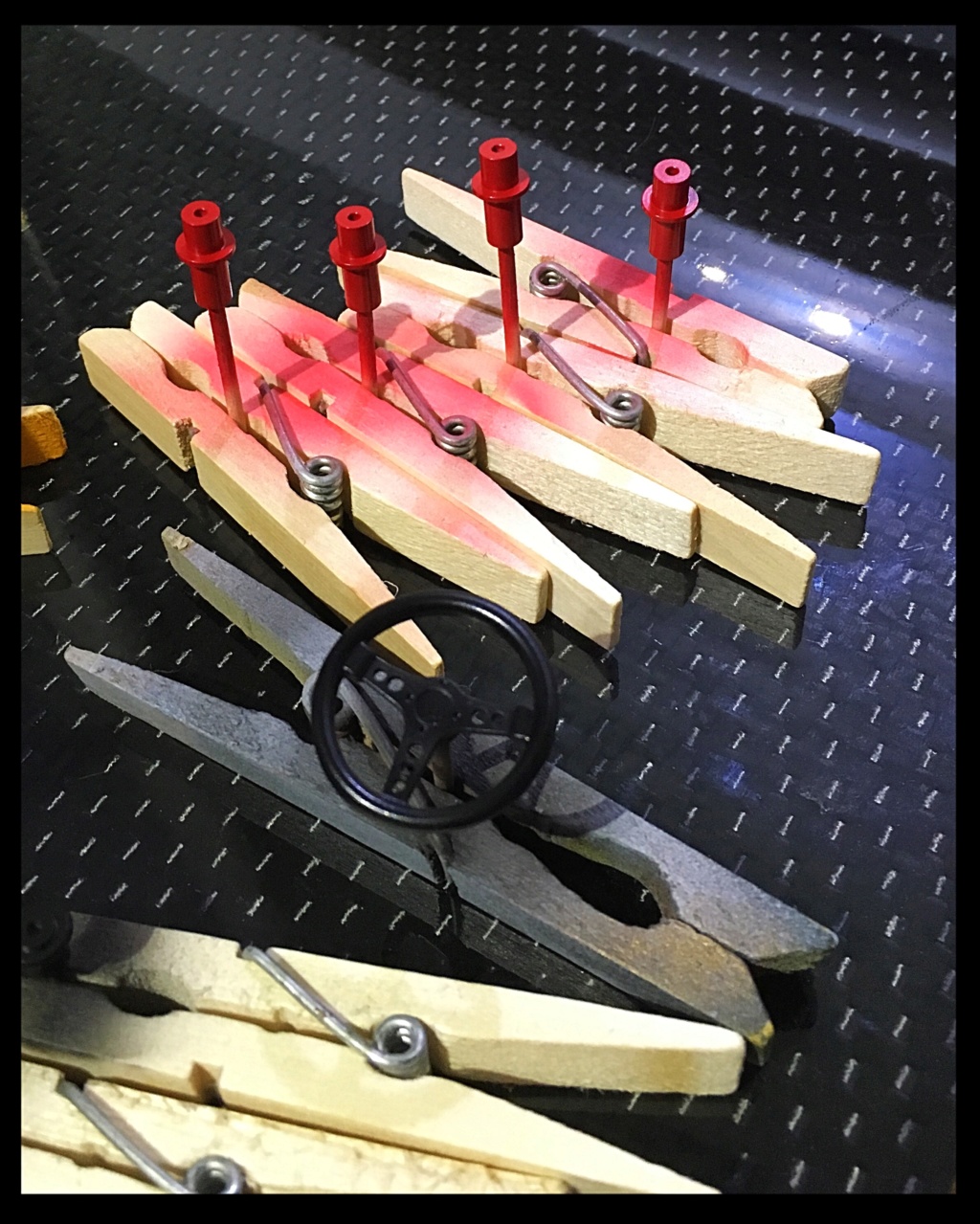 Dull Aluminium (Alclad) on the rear hubs
Test fit of the front end: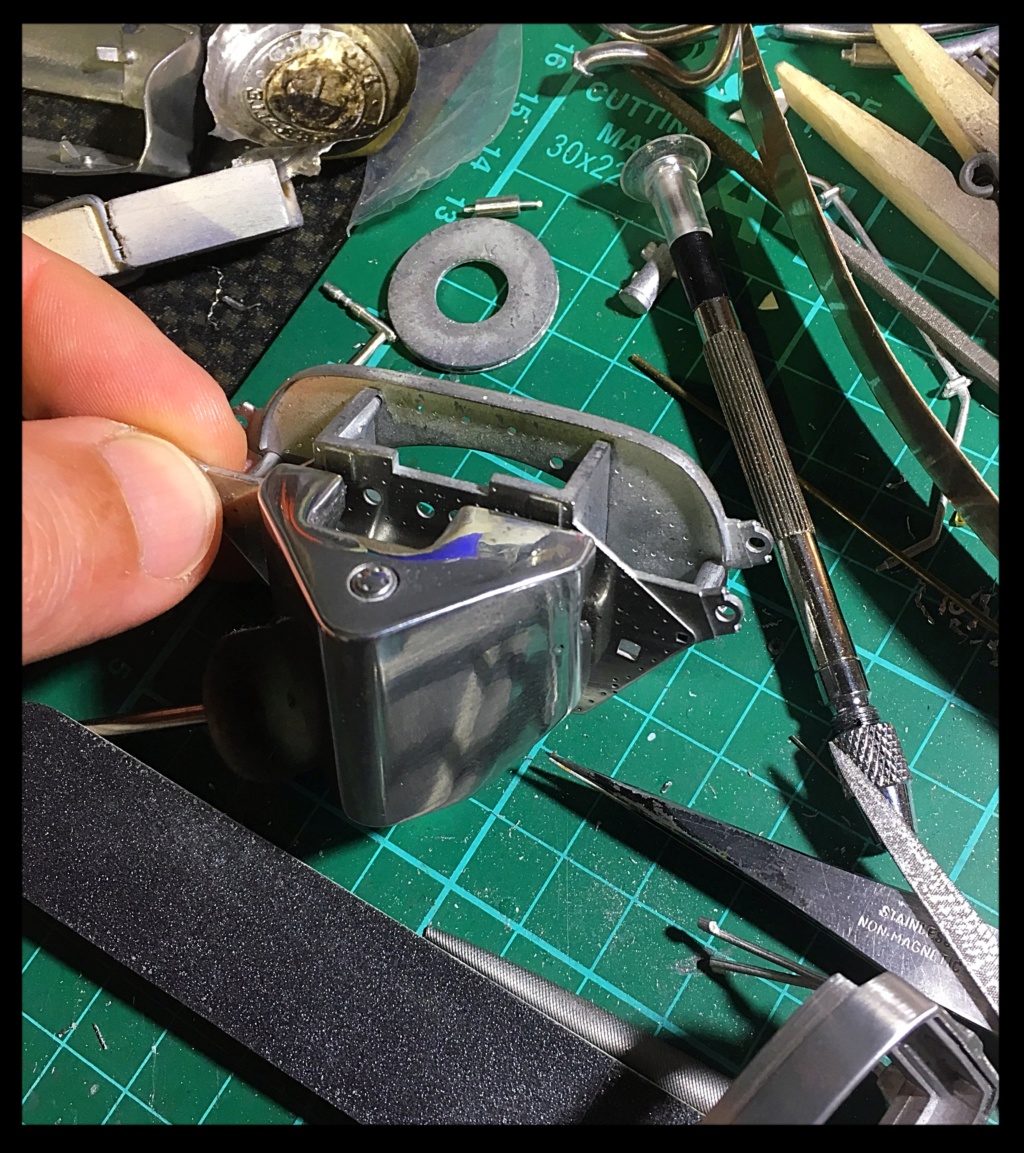 Heat shield adjusted and drilled for the roll cage: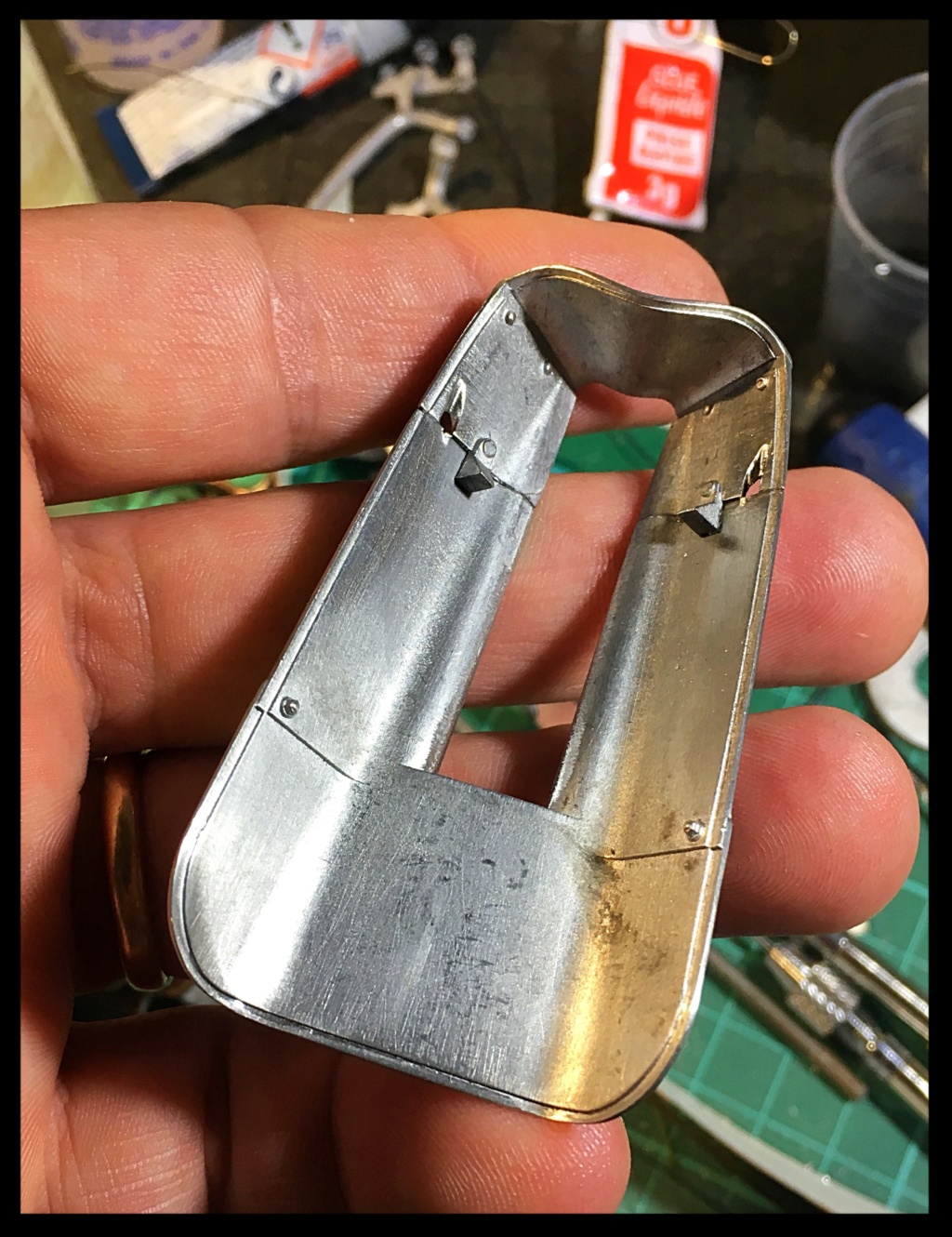 Titanium White GC: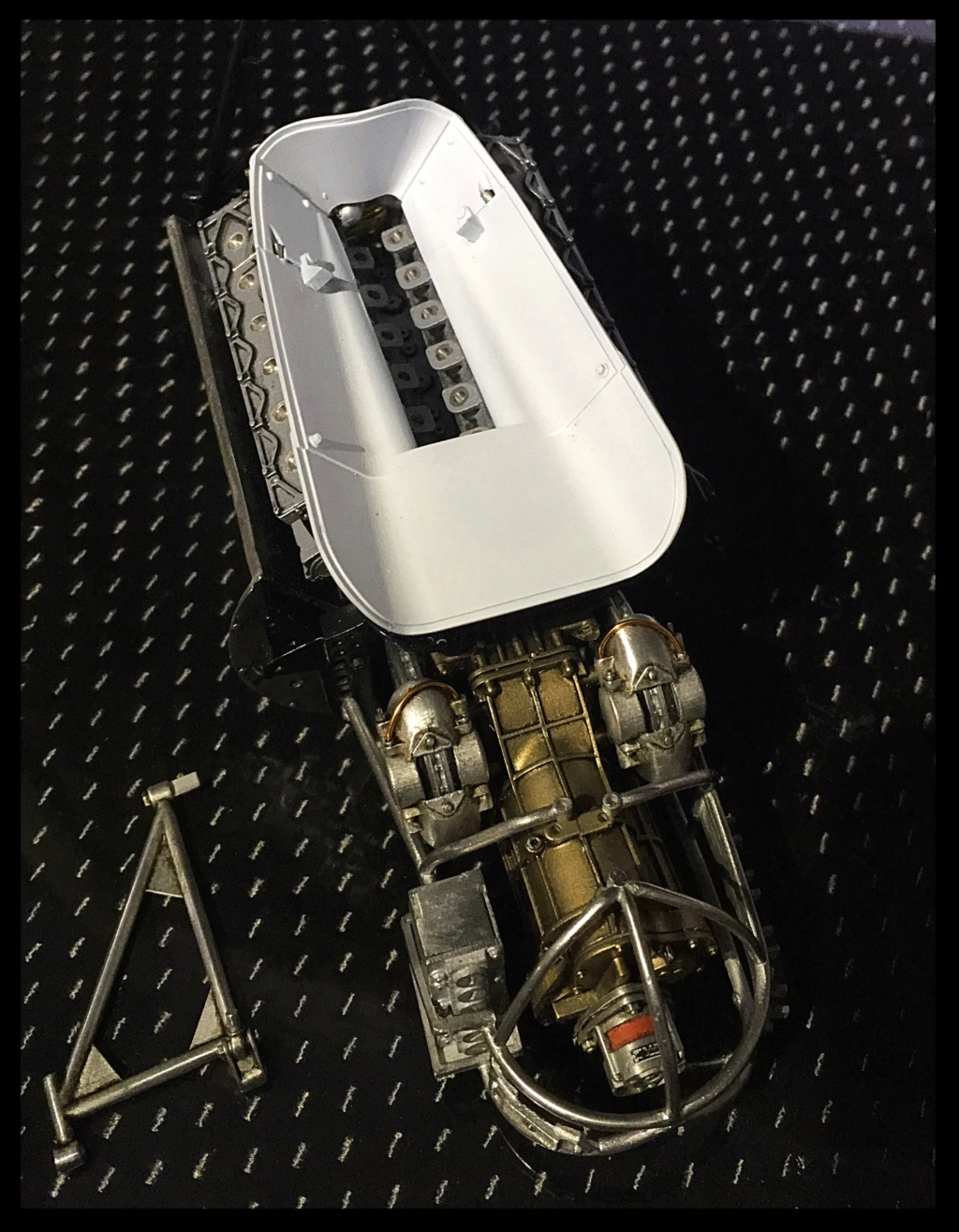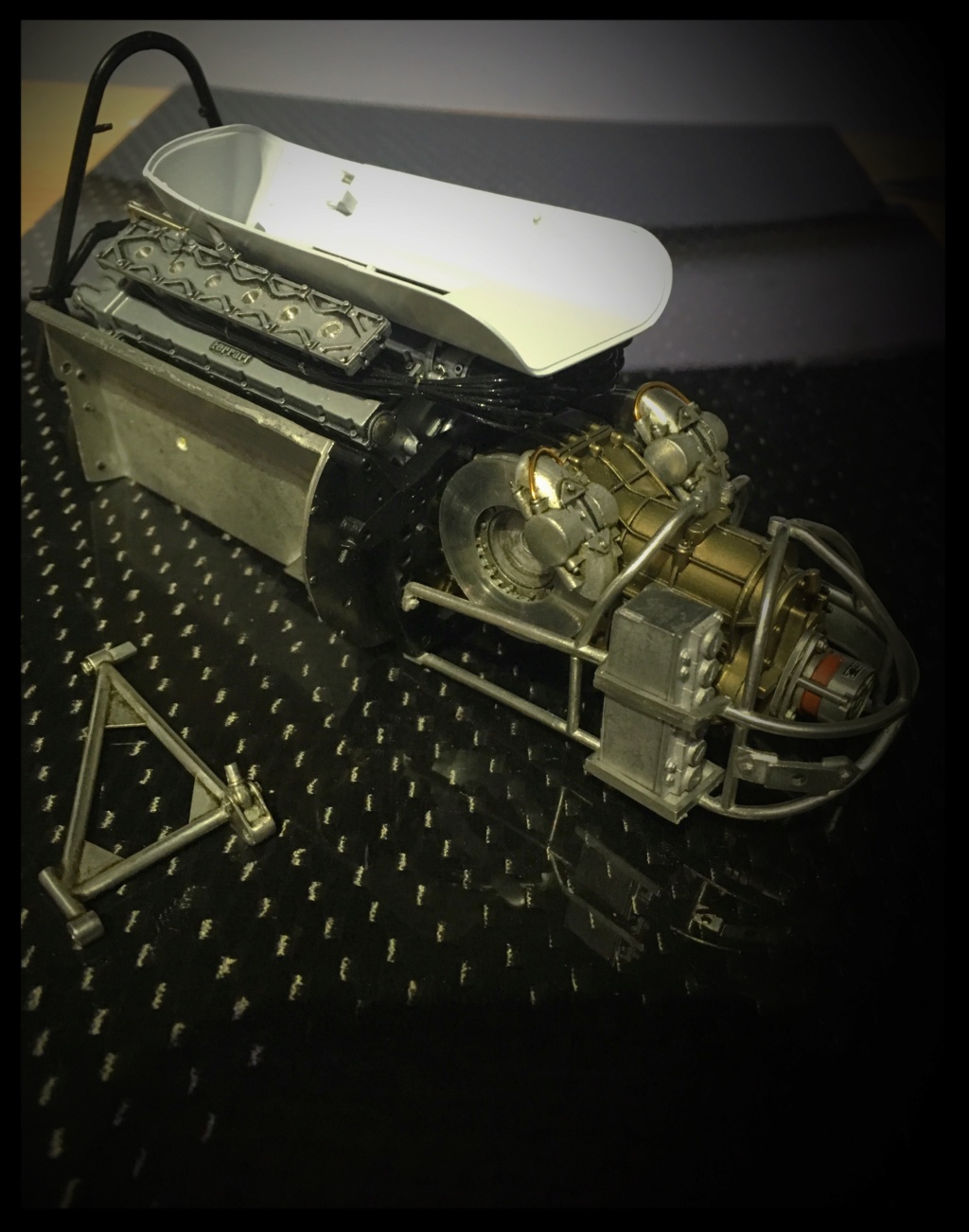 Not very happy with the Dull Alu, so black Alclad is sprayed: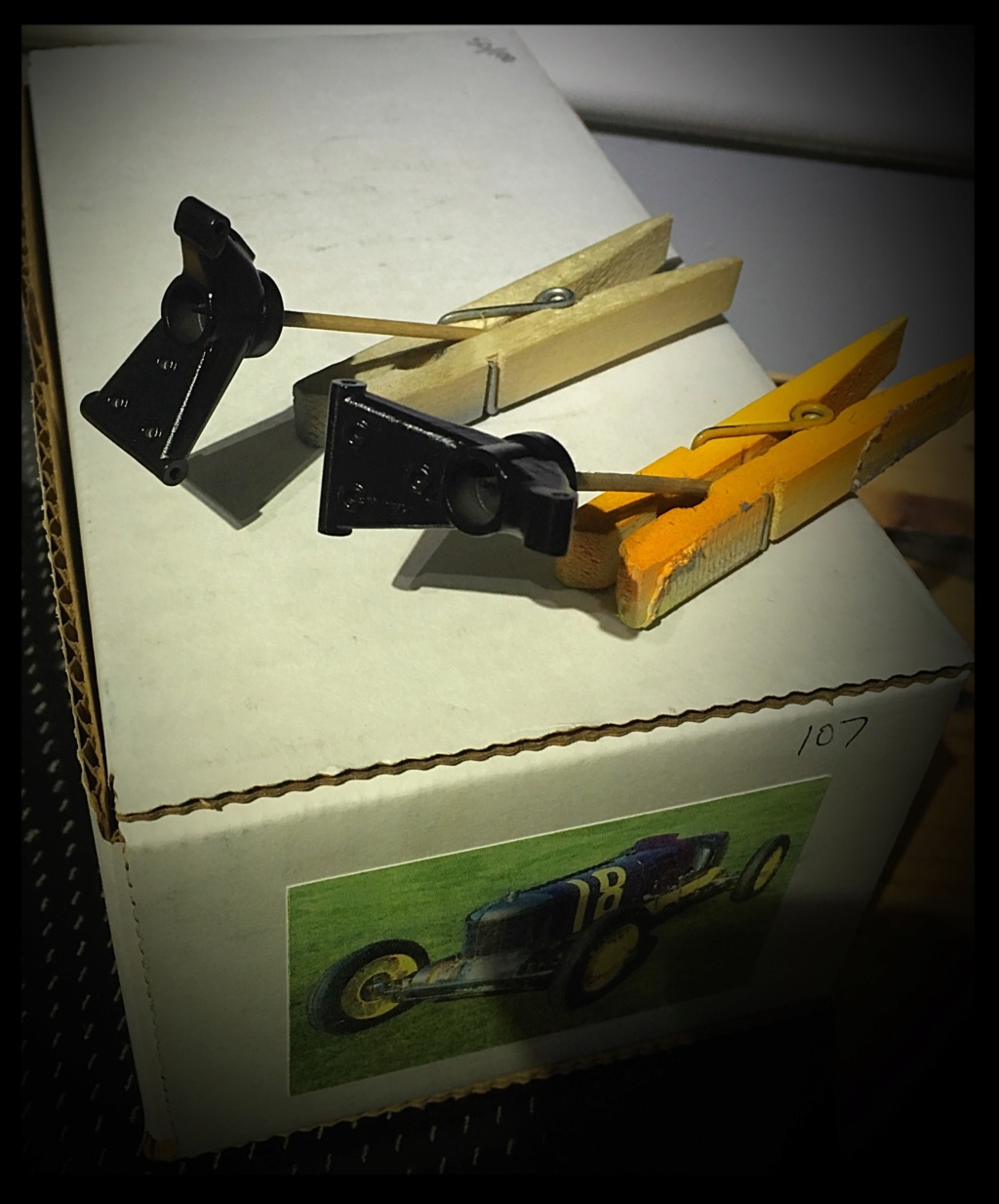 Tubes installed in the radiator and started to work on the rear suspension components: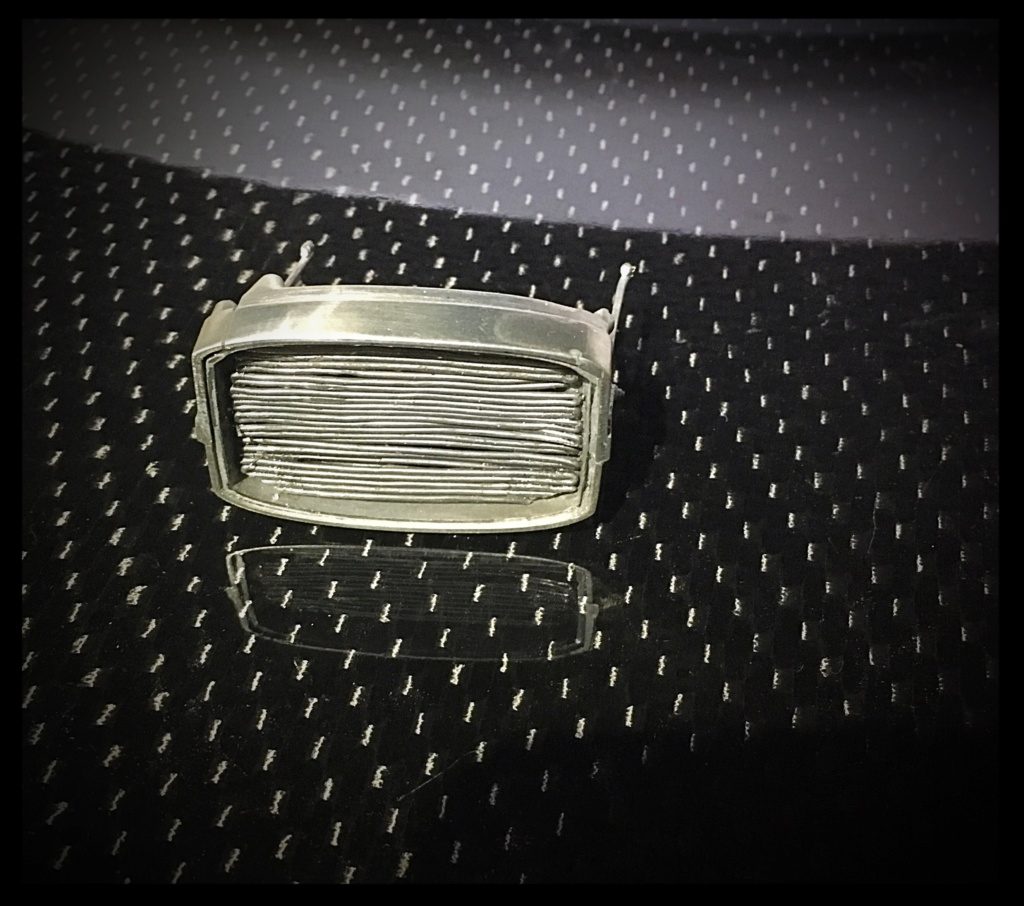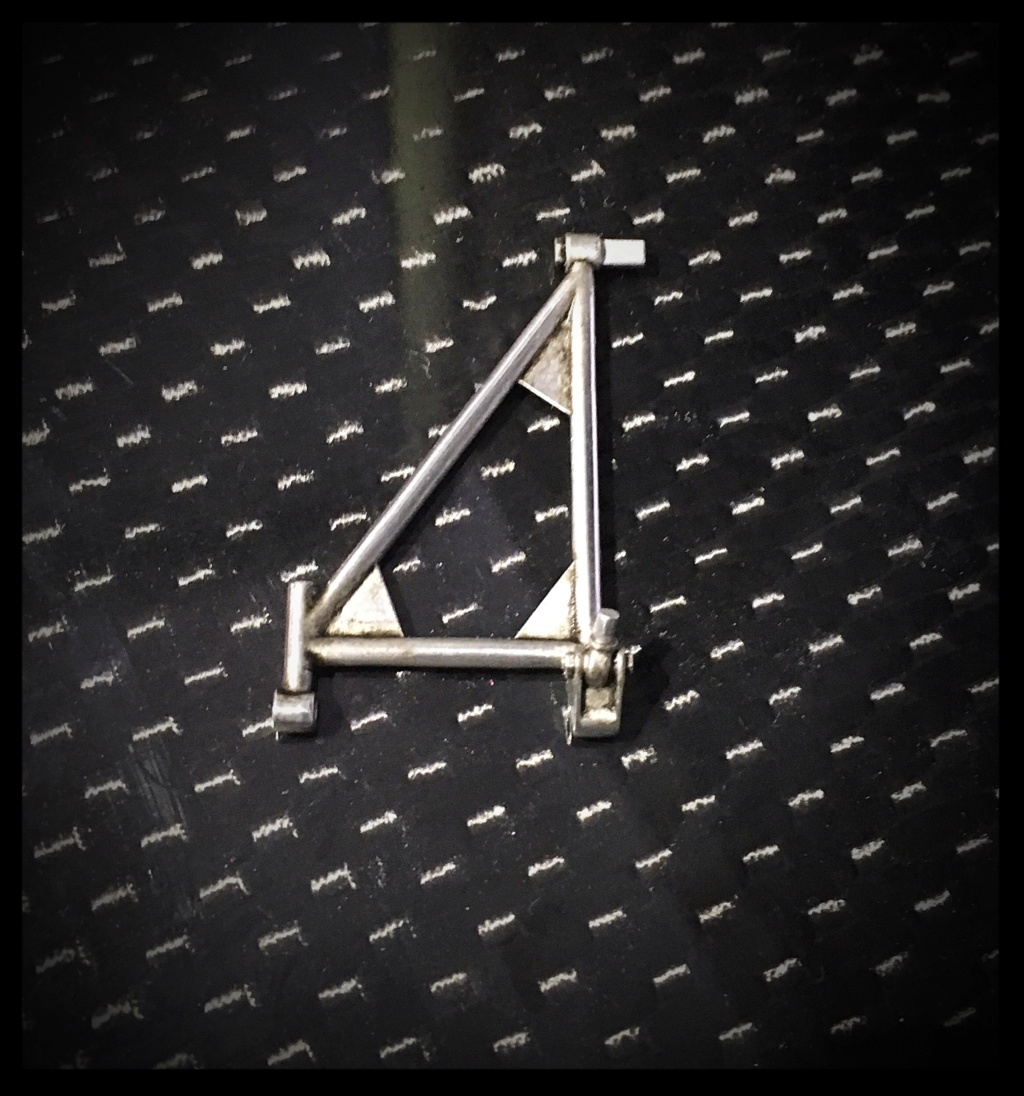 Front brakes scoops are painted white:
test fitting of the bathtub: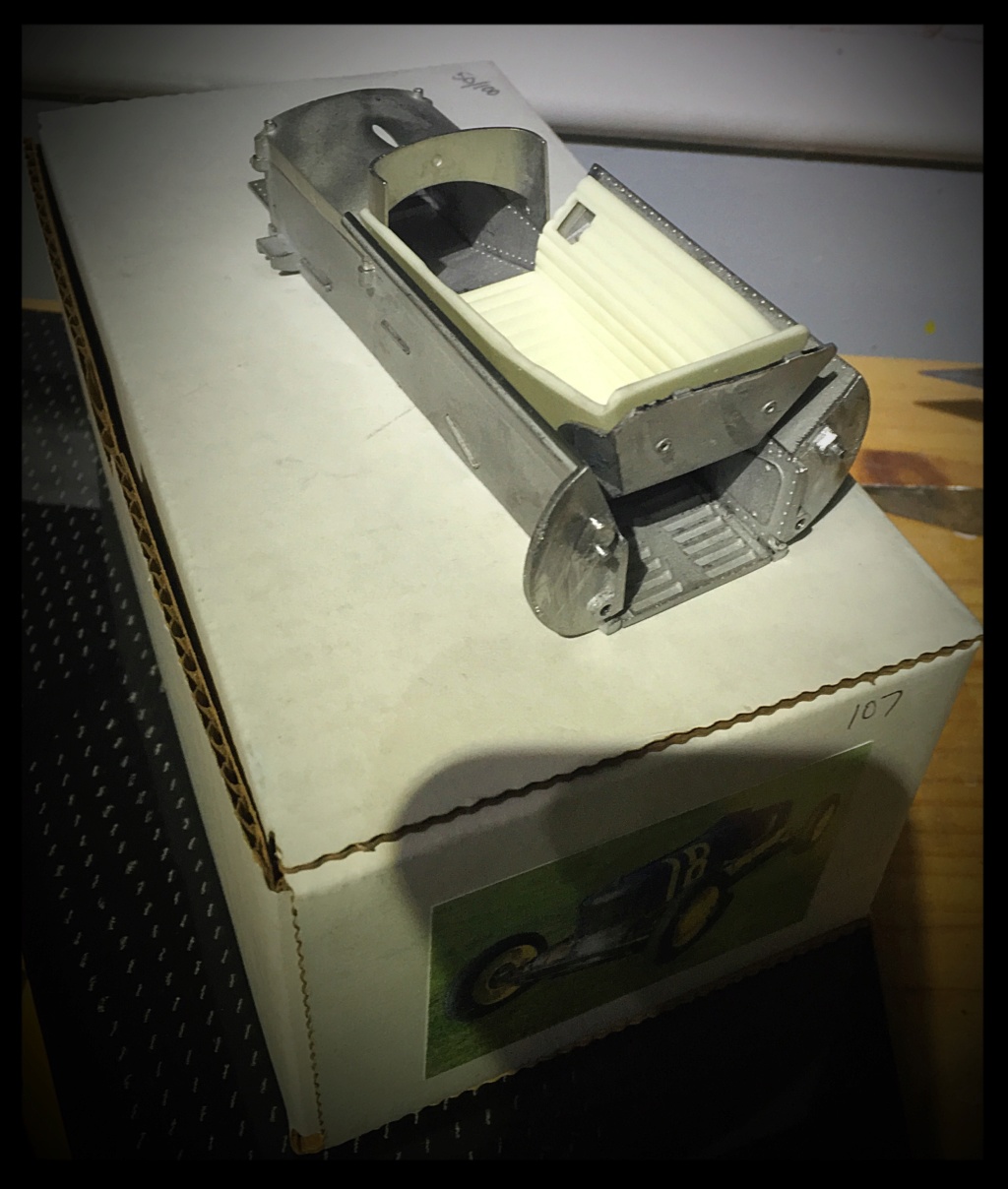 Weld seams on the 3in1 exhaust parts: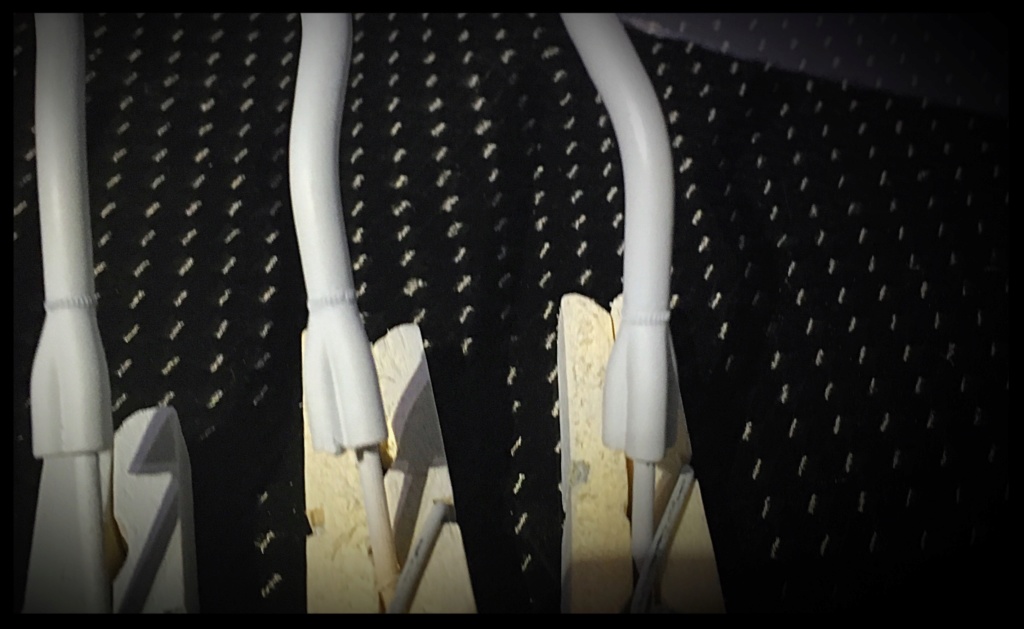 I really apologize for the poor quality of the pictures...
Alclad White Alu and Klear Kote.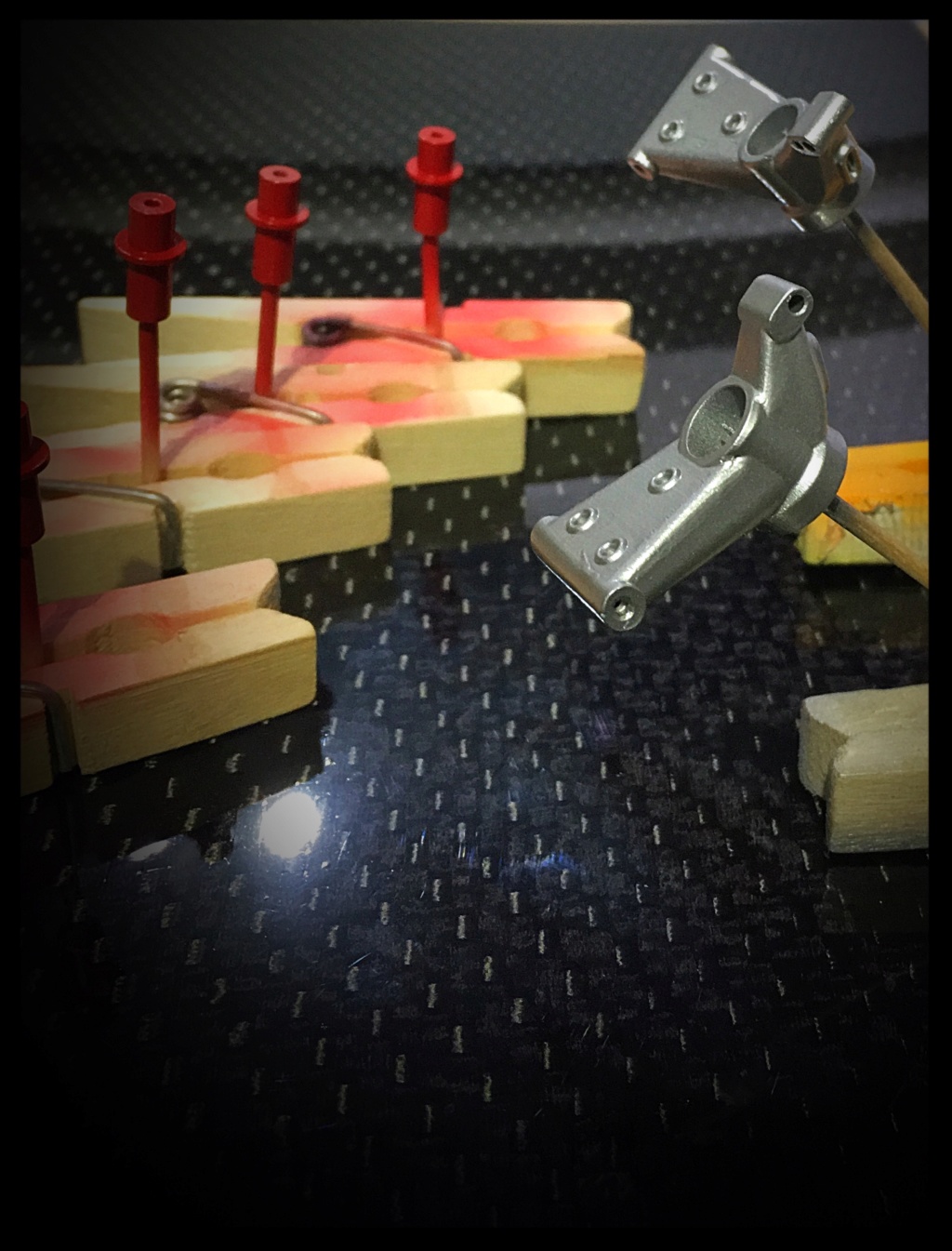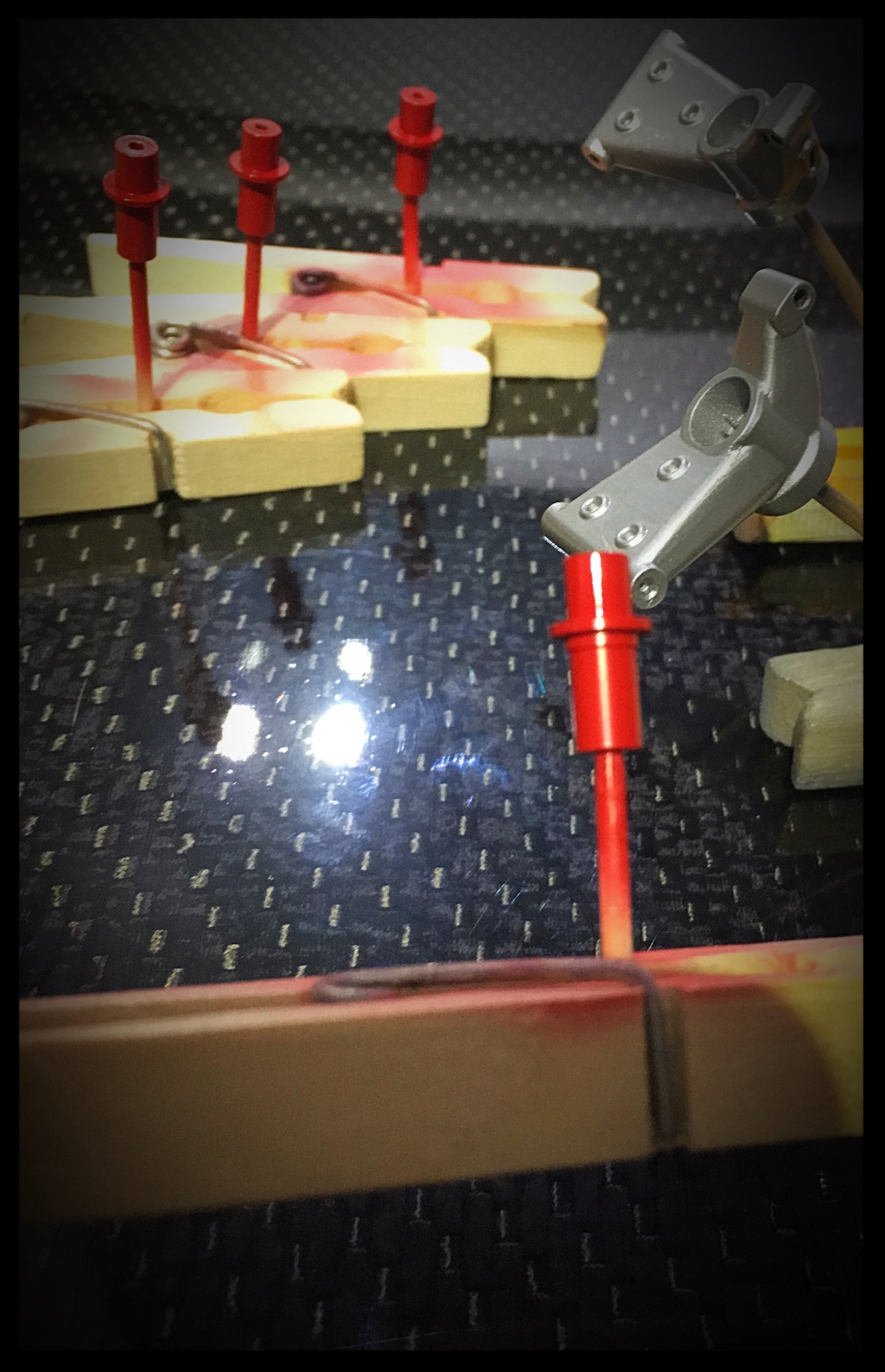 Paint family picture:
Wheels prep & paint session:
Primer:
Alclad Black: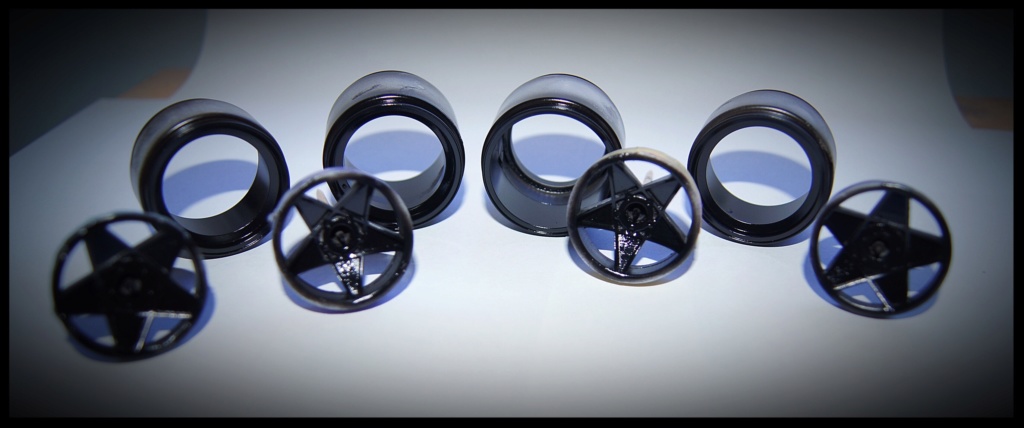 Pale Gold Alclad:
Masking off:
Time for oils: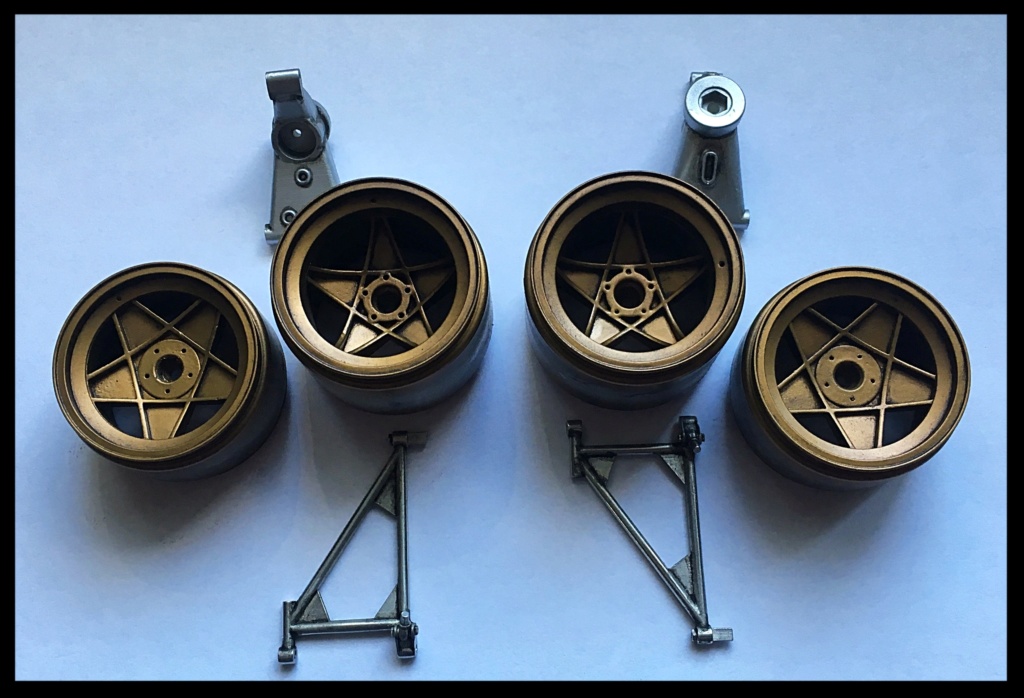 Test fit of anti roll bar, gearbox and half side transmission.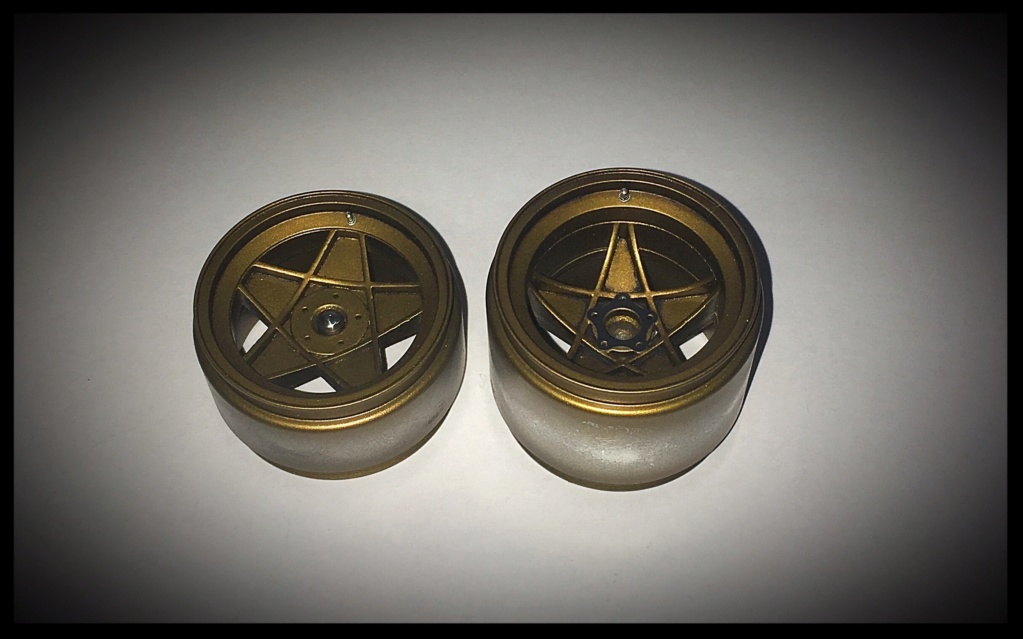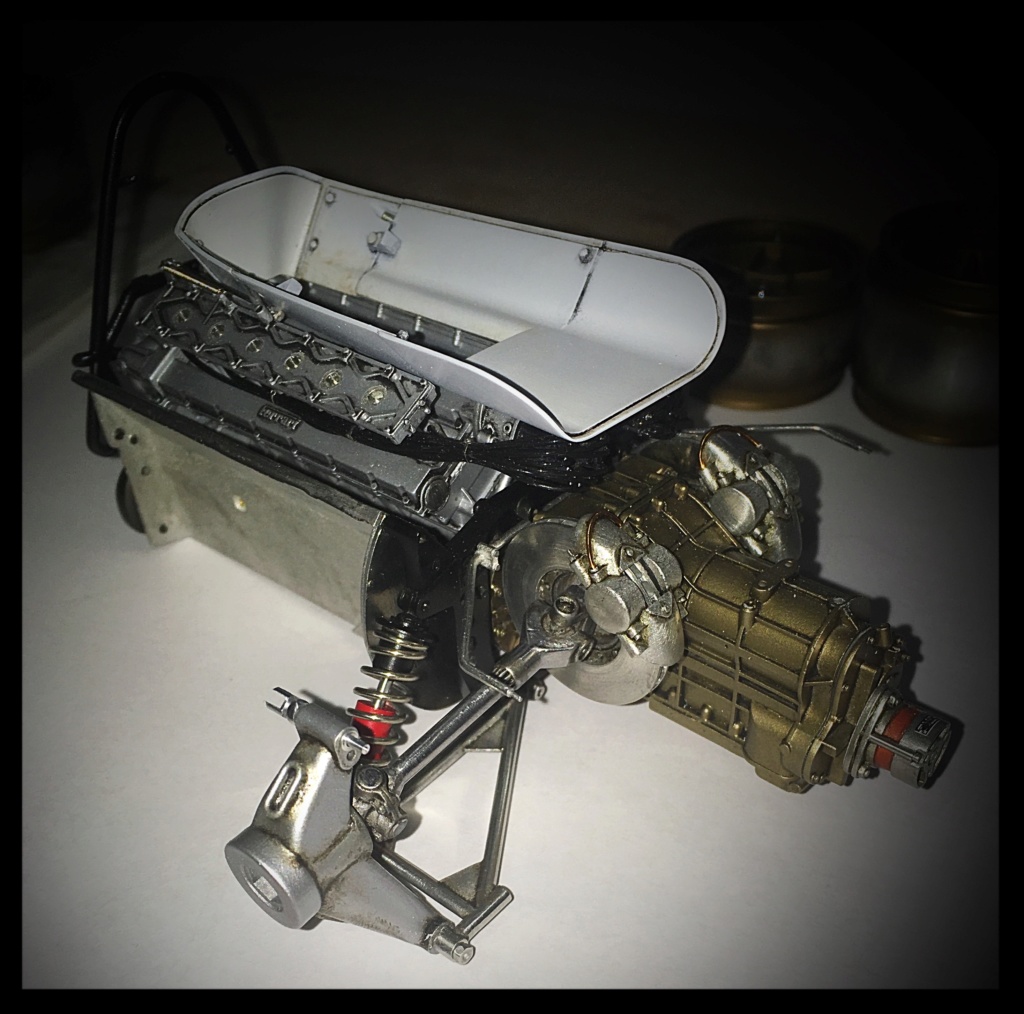 I've modified the throttle linkage.
The White Metal original ones were not that good, so I replaced them with machined parts.
[img]https://i.servimg.com/u/f12/12/38/43/52/99c8dc10.jpg]
The mesh over the stacks is now done, and I must admit it was pretty fun to form and install: I'm mot unhappy with the result.
Oils have also been applied on the heat shield as well as a portion of aluminium tape on both external sides.
I really like the view of the trumpets through the mesh.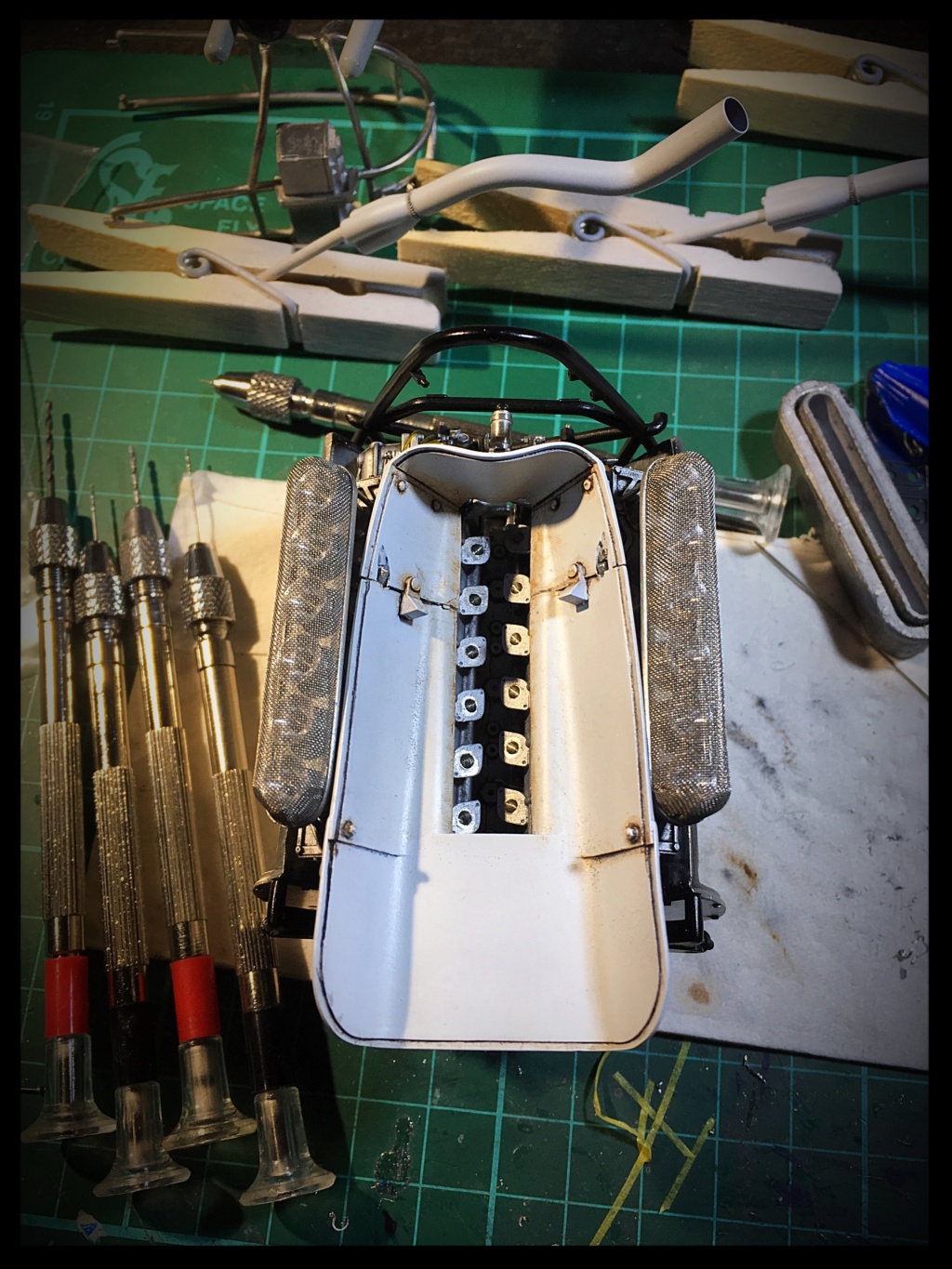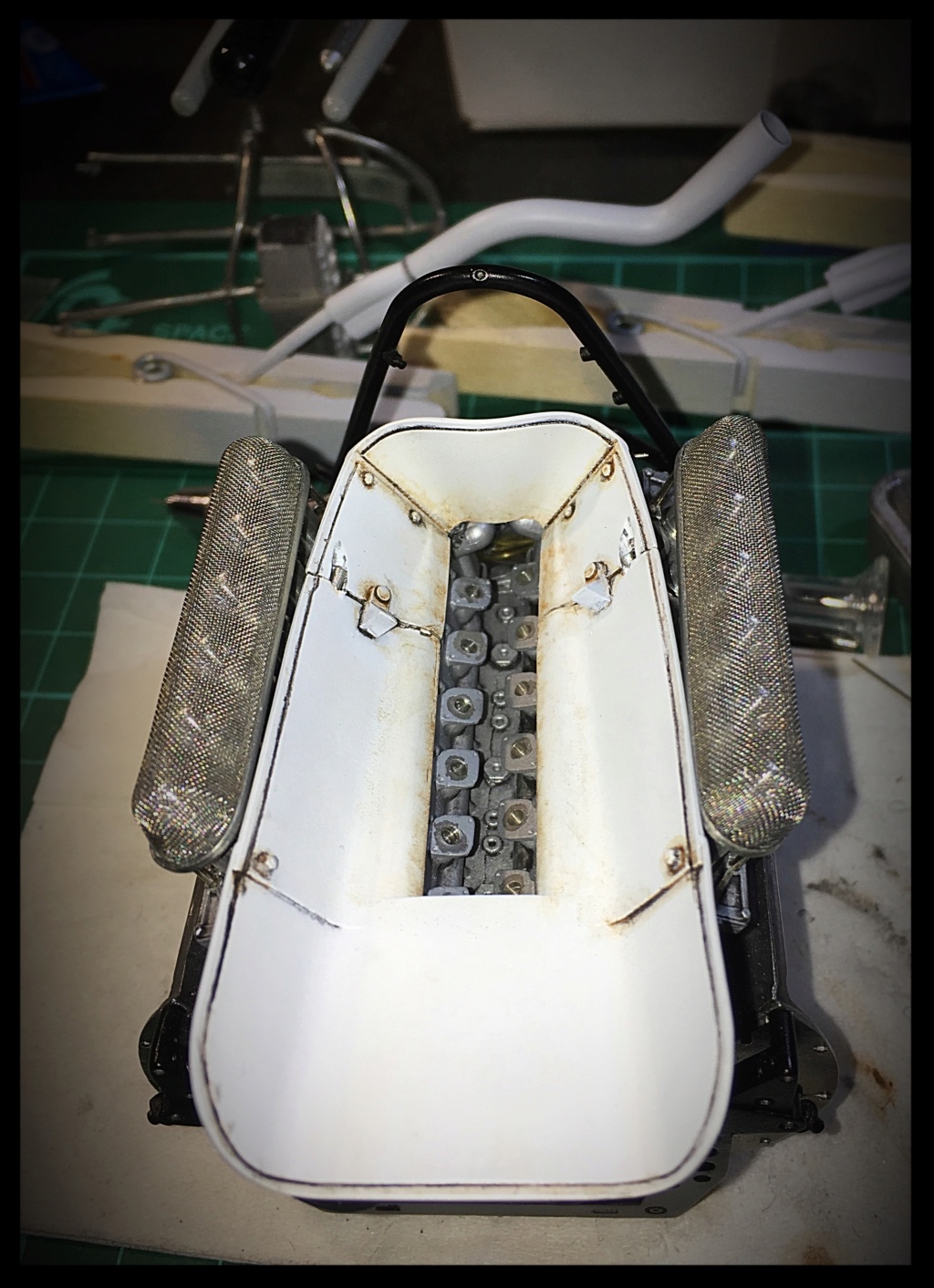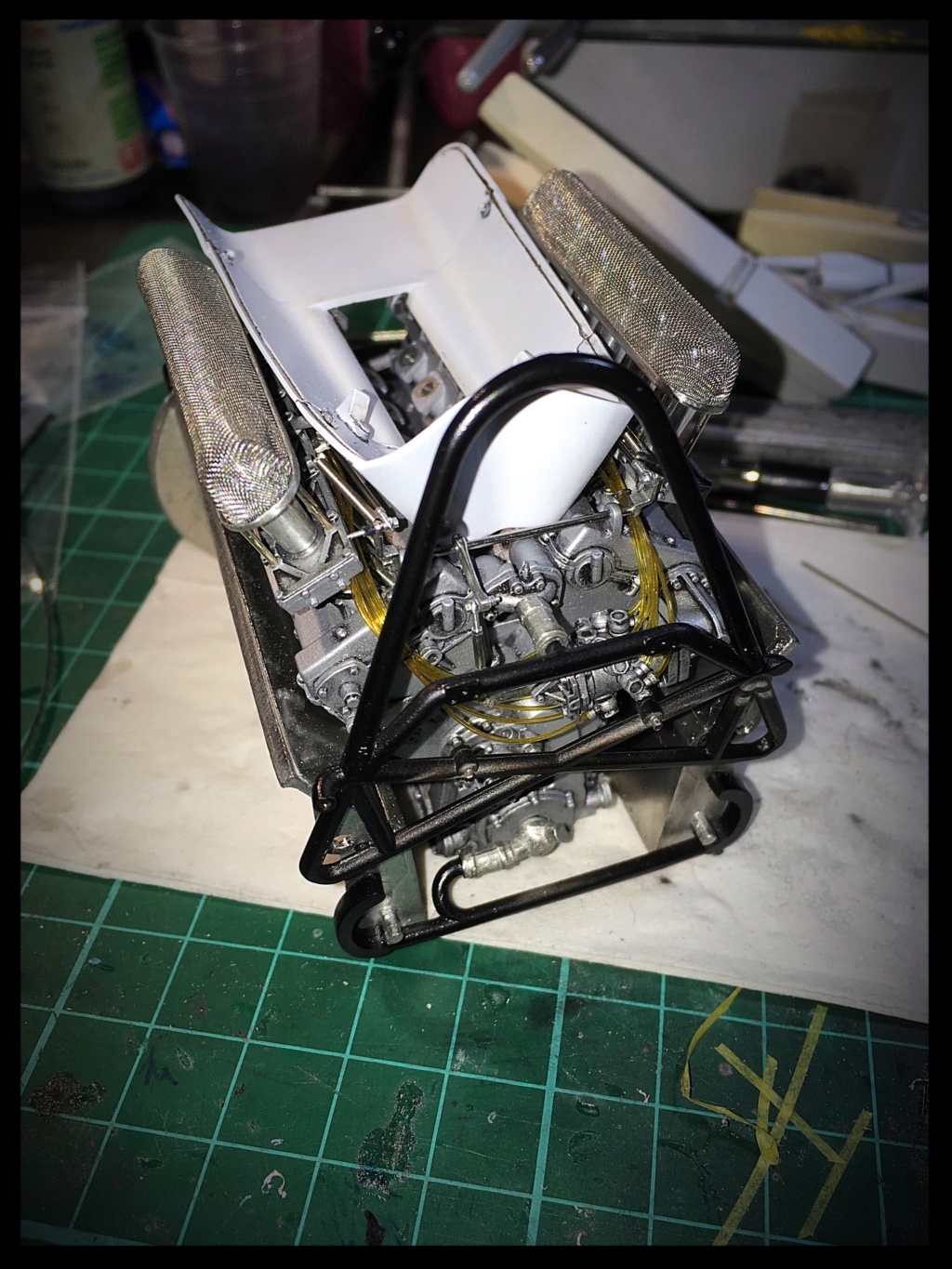 The rear stab bar has been remade with 1mm ø brass, which was later chemically burnished.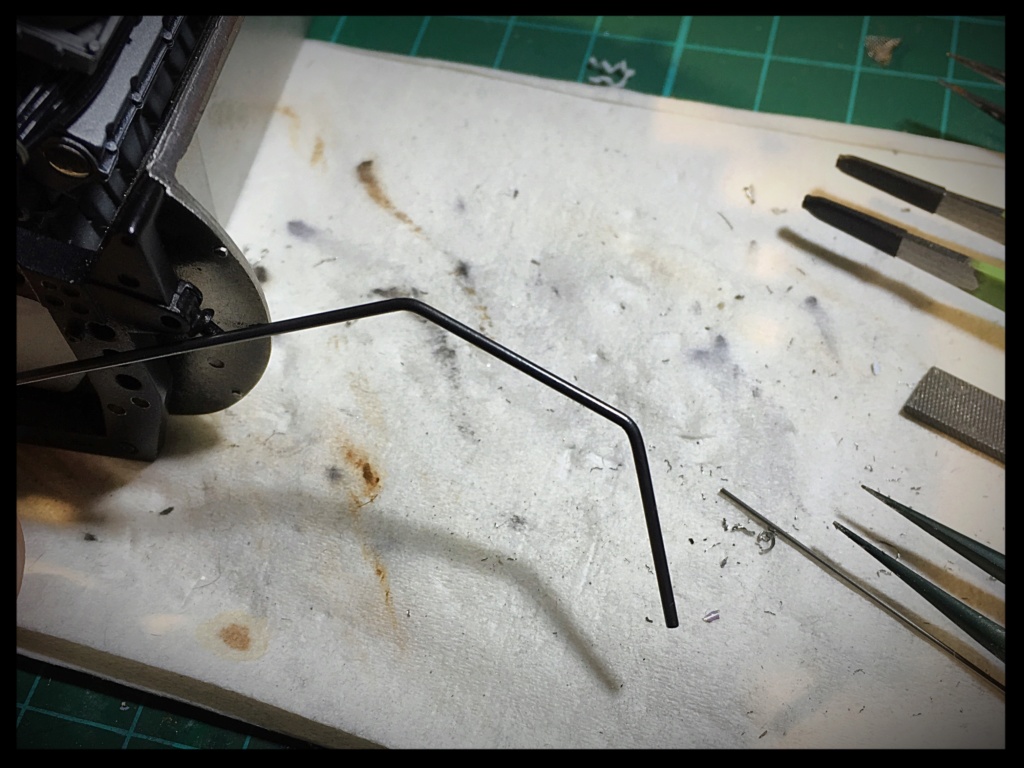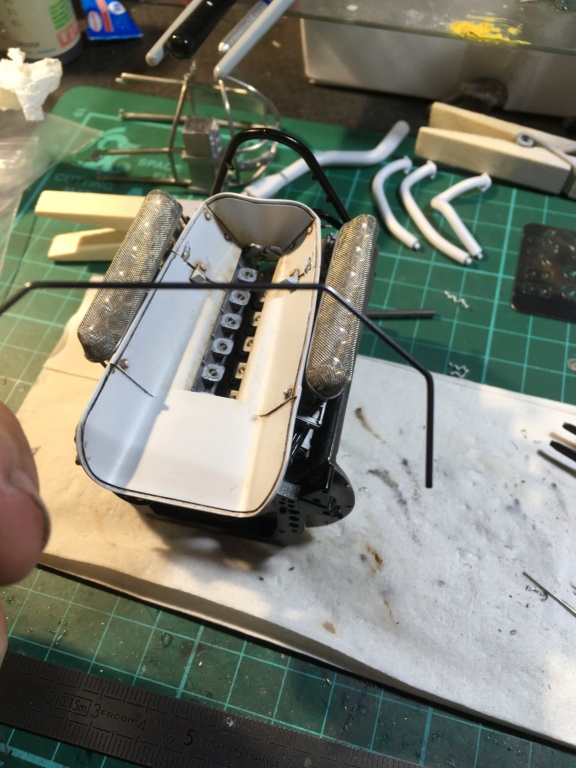 Now working on the connection rods.
One started compared to raw white metal original part.
Voilà.
More soon.
Pascal