Someone a bit back had questions regarding what the differences were between all the S27 transkits. Well, here is a comparison in pictures of mostly everything S27 offers for the Tamiya 1/20th Lotus 99T.
The first thing one must note is that the Tamiya kit although very well designed and a great kit is only good for the first three rounds (Brazil, San Marino, and Belgium).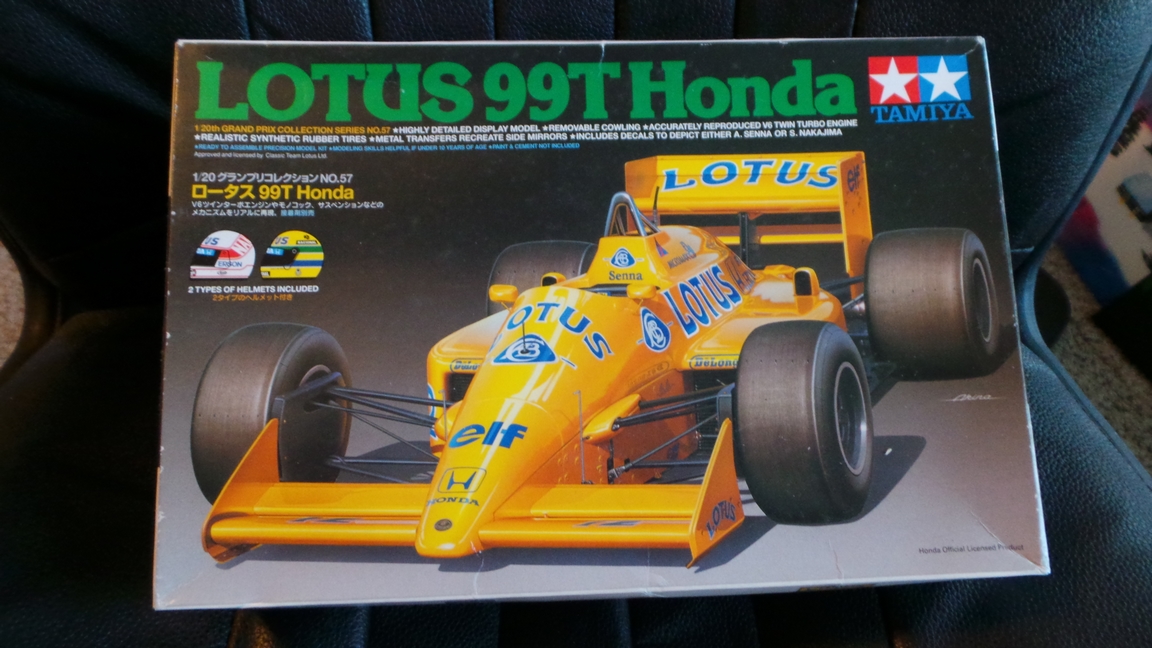 Of note in this first pic of the Tamiya kit is the lower front portion of the side intakes. It is straight across. This is by far the easiest give away for the first three rounds if you have to identify a pic.
Of note in this pic is the location of the air scoops. These are the furthermost back that they went in the season. This is also the smallest scoops they used.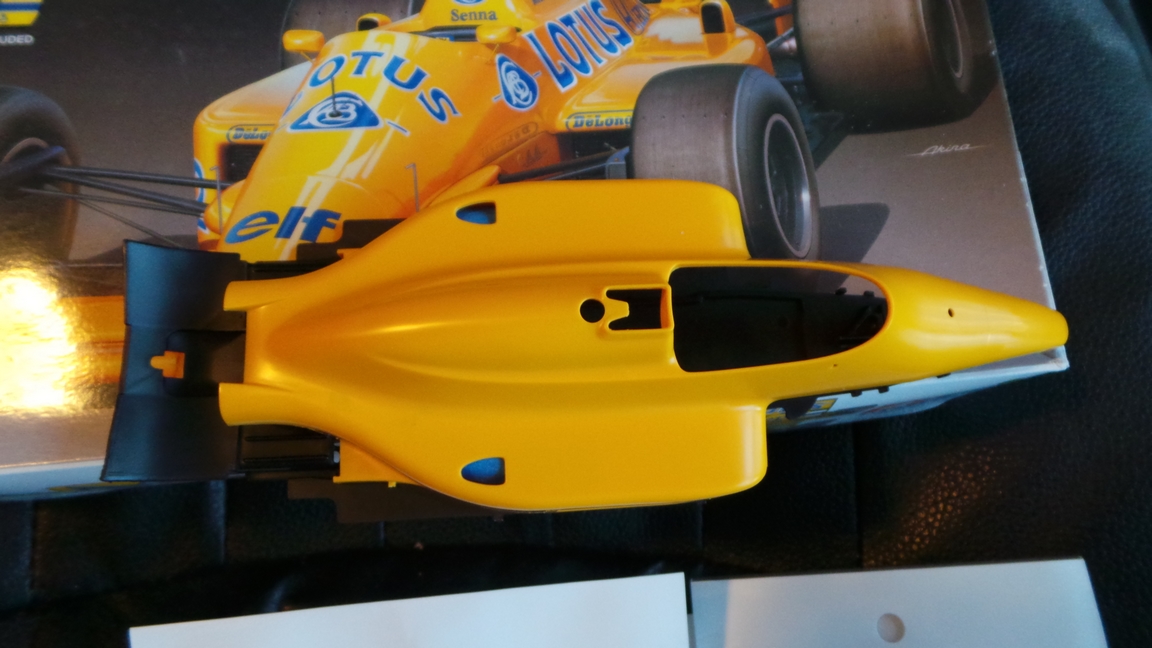 Now on to the items available for just the kit. Studio27 makes a nice set of PE, metal brakes (which are an improvement as you get some extra detail, cockpit detail set which has some photoetch for a seatbelt, and finally, a set of nice carbon fiber decals. Decide for yourself if you need any of these.