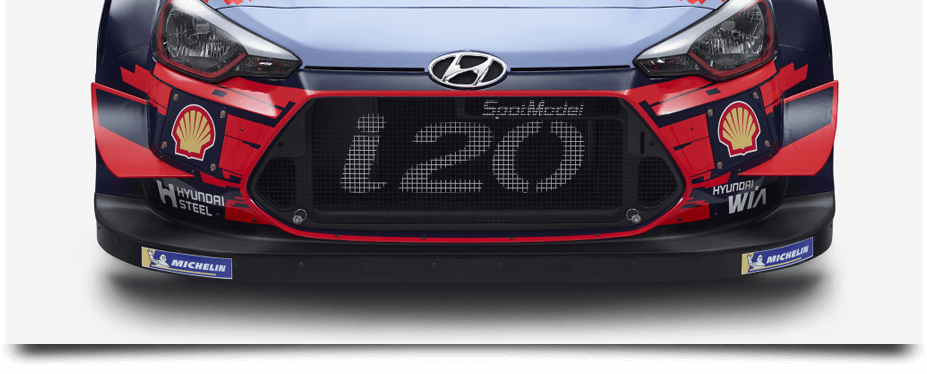 i20 WRC 2019
Gentlemen, we have very good news from
Belkits
headquarters: now they finally got the
official Hyundai license
to manufacture their
Hyundai i20 Coupe WRC
scale model just as it raced the World Rally Championship on this 2019 season. Yaaaay!! They just made us happy, very happy
))
At the moment there are no details about the model parts, but the livery will recreate the one used by
Thierry Neuville
and
Nicolas Gilsoul
in their victory at the
Tour de Corse
, or "
CORSICA Line Tour de Corse - Rallye de France
" as French speakers say.
We still have to wait a few months for the model to arrive at your workbench, so let's better start training our good modeler's patience for the long wait. And what better way to spend time with some of the cool novelties just arrived at
SpotModel
shelves, such as the
Tamiya
scale models of the
Honda Monkey
or the
Mercedes AMG GT3
with
Leon Cvstos
livery, the
Beemax
models of the
Mitsubishi Lancer 2000 Turbo
or the
Toyota Carina ST191
with the new
BTCC
decoration, etc...
You just have to put your patience, and
SpotModel
takes care of everything else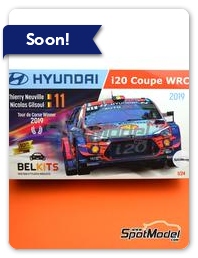 Belkits

: Model car kit 1/24 scale - Hyundai i20 Coupe WRC Hyundai Shell Mobis WRT #11 - Thierry Neuville (BE) + Nicolas Gilsoul (BE) - Corsica Linea Tour de Corse - Rallye de France 2019 - metal parts, photo-etched parts, plastic parts, rubber parts, seatbelt fabric, water slide decals and assembly instructions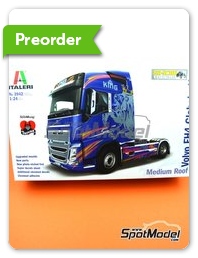 Italeri

: Model truck kit 1/24 scale - Volvo FH4 Globetrotter - photo-etched parts, plastic parts, rubber parts, water slide decals, other materials, assembly instructions and painting instructions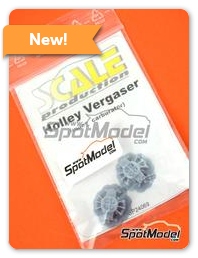 Scale Production

: Detail 1/24 scale - Carburator Holley - white metal parts - 2 units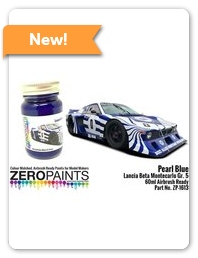 Zero Paints

: Paint - Lancia Beta Montecarlo Group 5 Pearl Blue - 1 x 60ml - for Model Factory Hiro references MFH-K668 and K-668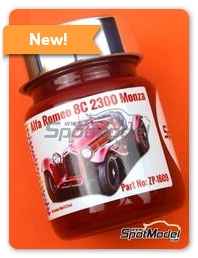 Zero Paints

: Paint - Alfa Romeo 8C 2300 Monza Rosso - 1 x 60ml - for Italeri references 4706 and ITA4706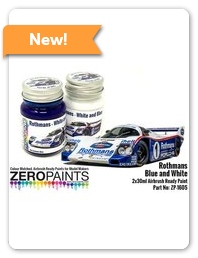 Zero Paints

: Paints set - Rothmans blue and white - 2 x 30ml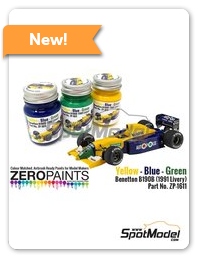 Zero Paints

: Paints set - Benetton B190B Yellow - Blue - Green 1991 - 3 x 30ml - for Shunko Models reference SHK-D180, or Tameo Kits references DK139 and TMK139, or Zero Paints reference ZP-1611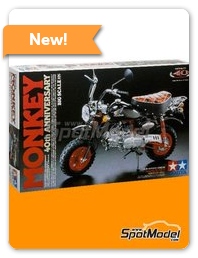 Tamiya

: Model bike kit 1/6 scale - Honda Monkey 40th anniversary - metal parts, plastic parts, rubber parts, water slide decals, assembly instructions and painting instructions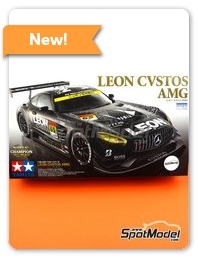 Tamiya

: Model car kit 1/24 scale - Mercedes Benz AMG GT3 Leon Cvstos #65 - Super GT Champion 2018 - paint masks, plastic parts, rubber parts, water slide decals, other materials, assembly instructions and painting instructions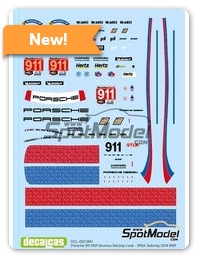 Print Lab Decals

: Decals - Porsche 911 RSR Brumos-Racing-Look - Sebring 2019 - water slide decals manufactured with digital technology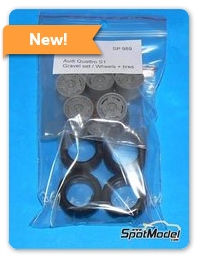 Reji Model

: Gravel set-up 1/24 scale - Audi Quattro Sport S1 - resin parts and rubber parts - for Beemax Model Kits references B24017 and 103982, or Decalcas reference DCL-DEC016 - 5 units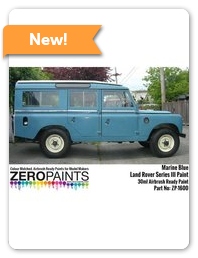 Zero Paints

: Paint - Marine Blue Land Rover Series III - 1 x 30ml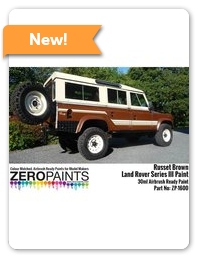 Zero Paints

: Paint - Russet Brown Land Rover Series III - 1 x 30ml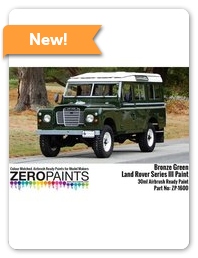 Zero Paints

: Paint - Bronze Green Land Rover Series III - 1 x 30ml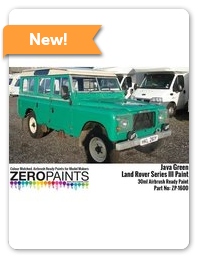 Zero Paints

: Paint - Java Green Land Rover Series III - 1 x 30ml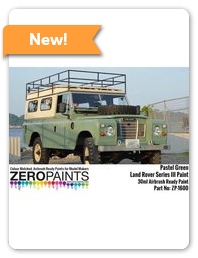 Zero Paints

: Paint - Pastel Green Land Rover Series III - 1 x 30ml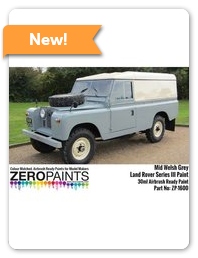 Zero Paints

: Paint - Mild Welsh Grey Land Rover Series III - 1 x 30ml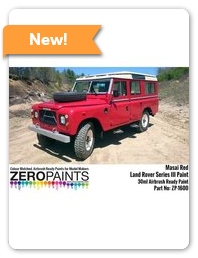 Zero Paints

: Paint - Masai Red Land Rover Series III - 1 x 30ml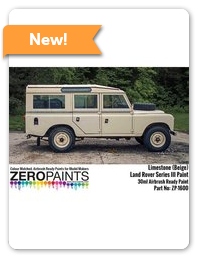 Zero Paints

: Paint - Limestone Beige Land Rover Series III - 1 x 30ml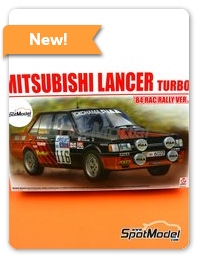 Beemax Model Kits

: Model car kit 1/24 scale - Mitsubishi Lancer 2000 Turbo Yokohama #116 - Y. Kusakabe (JP) + S. Ohba (JP) - Lombard RAC Rally 1984 - plastic parts, rubber parts, water slide decals, assembly instructions and painting instructions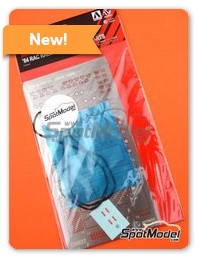 Beemax Model Kits

: Detail up set 1/24 scale - Mitsubishi Lancer 2000 Turbo - photo-etched parts, seatbelt fabric, turned metal parts and water slide decals - for Beemax Model Kits references B24022 and 10608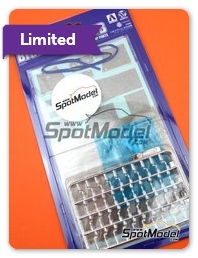 Beemax Model Kits

: Detail up set 1/20 scale - Brabham BMW BT52b - metal parts, photo-etched parts, plastic parts and water slide decals - for Beemax Model Kits reference B20004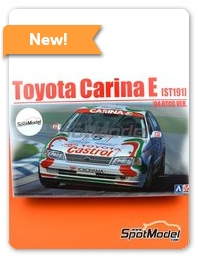 Beemax Model Kits

: Model car kit 1/24 scale - Toyota Carina ST191 Castrol #5, 7 - Julian Bailey (GB), Will Hoy (GB) - British Touring Car Championship - BTCC 2013 - plastic parts, rubber parts, water slide decals, assembly instructions and painting instructions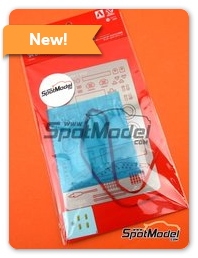 Beemax Model Kits

: Detail up set 1/24 scale - Toyota Carina ST191 - photo-etched parts, seatbelt fabric, turned metal parts and water slide decals - for Beemax Model Kits reference B24024
Copyright © SpotModel